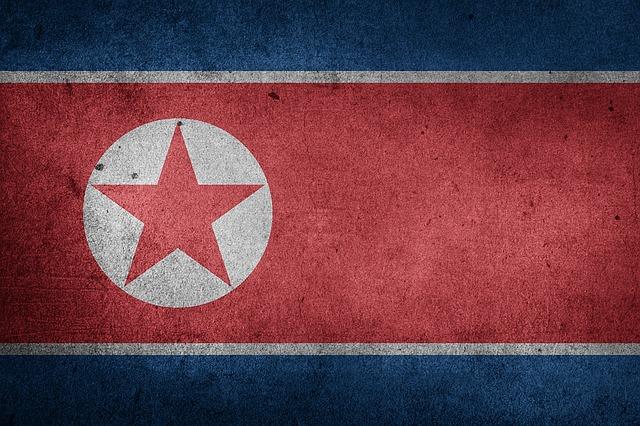 US President Donald Trump accuses North Korea of having contempt for all UN members after Japan missile launch.
US President Donald Trump has said "all options are on the table" after North Korea fires missile over Japan. The Tradefair team brings you the latest news from the US...
"The world has received North Korea's latest message loud and clear."

- Donald Trump, US President
US President Donald Trump has said that "all options are on the table" to deal with the current diplomatic issues being caused by North Korea's actions.
It comes after the secretive Asian state launched a missile over one of neighbour Japan's main islands, Hokkaido, which resulted in air raid sirens and public alerts instructing people to take cover. North Korea's actions have increased already-high tensions in the region.
The country has launched a number of missiles in recent months, despite being prohibited from doing so under United Nations (UN) rules, and has made threats towards the US Pacific island of Guam.
'All options on the table'
In a statement released after the Japan missile, President Trump said: "The world has received North Korea's latest message loud and clear. This regime has signalled its contempt for its neighbours, for all members of the United Nations, and for minimum standards of acceptable international behaviour."
He went on to say that "threatening and destabilising actions only increase the North Korean regime's isolation in the region and among all nations of the world," adding that "all options are on the table".
This is in contrast to comments he made during a campaign rally last week, when he said that North Korean Supreme Leader Kim Jong-un was "starting to respect us" and that "maybe something positive can come about".
As a result of anxiety over the region's stability following the North Korean missile launch, Asian markets stumbled early this week. However, this had no lasting effect, with the markets rebounding soon after. As the week has continued, stocks have stabilised as investors appeared to shrug off the tensions and put their money into some of the riskier assets.
South Korea was one of the only markets where the situation did not seem to be improving, having stalled earlier in the month over the diplomatic tensions between its northern neighbour and the US.
Reacting to Harvey
President Trump also tweeted his frustration with North Korea's actions, saying: "The US has been talking to North Korea, and paying them extortion money, for 25 years. Talking is not the answer!"
While many may have been expecting a stronger response from the US President, he had pressing duties in the state of Texas, where tropical storm Harvey has wreaked widespread devastation and claimed at least nine lives.
There, he told crowds that "Texas can handle anything" and that his government would get those affected "back and operating immediately". He said he wanted the response to be "better than ever before".
It is expected that some 30,000 people in the state will be in need of emergency shelter, while many of those affected are thought to not have flood insurance. It is currently estimated that the insurance bill will reach more than $10 billion.
The financial impact
The storm has, unsurprisingly, had an effect on the financial markets, as investors worry about the resulting impact it will have on productivity and the wider economy. As Harvey travelled across the country to Louisiana, the dollar has felt the biggest impact, falling to a two-year low. However, this has since risen on the back of positive US economic data being released.
With hardest hit Houston being the centre of the US oil and gas industry, there are concerns about a fuel shortage in the country as the refineries have had to shut down due to property damage caused by the storm.
This has resulted in a huge number of oil cargo shipments being readied from Europe to head across the Atlantic. Oil prices in the US have gone up by 4%, reaching a two-year high, thanks to the low supply. There are fears that the storm will cause disruption to the US oil markets for at least three months.
There has also been concern for the region's farm industry, with reports that an entire crop of cotton has been destroyed and farmers being unable to bring their harvests in.
However, in a potentially troubling time for the US - with diplomatic problems and a massive natural disaster to deal with - the tensions with North Korea have not had a lasting effect on US markets, with economic growth providing enough reason for investors to part with their money.
What is Tradefair?
Tradefair is Betfair's new spread betting service, offering trading on thousands of financial markets such as Gold, EUR/USD, FTSE 100 and Twitter. Whether you think prices are going up or down, Tradefair lets you take a view.

Check out our latest Special Offers

Please note: Our services include products that are traded on margin and carry a risk that you can lose more than your initial deposit. The products may not be suitable for everyone - ensure you fully understand the risks involved.