US Politics: Trump to pull 12,000 US troops from Germany amid NATO bill row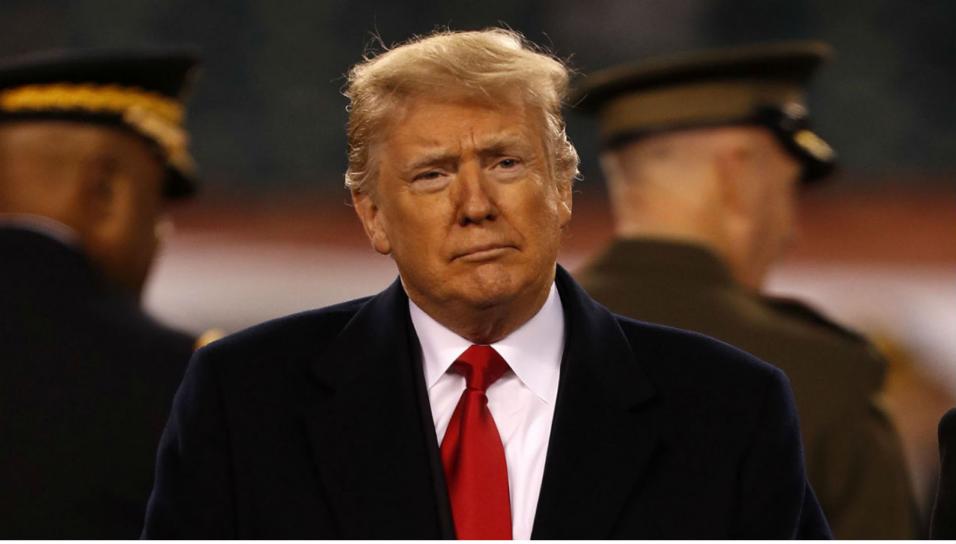 US troops are being withdrawn from Germany and redeployed
Germany will see the withdrawal of 12,000 US troops following a decision to rebalance NATO forces by the US. Tradefair brings you the latest from US Politics...
"We spend a lot of money on Germany, they take advantage of us on trade and they take advantage on the military, so we're reducing the force,"

- Donald Trump
US president Donald Trump has announced he will be pushing ahead with plans to withdraw 12,000 troops from Germany in a continued disagreement over what he claims to be "delinquent" defence bills by the European nation.
"We spend a lot of money on Germany, they take advantage of us on trade and they take advantage on the military, so we're reducing the force," Trump told reporters.
"They're there to protect Europe, they're there to protect Germany, and Germany is supposed to pay for it. We don't want to be responsible anymore."
Criticism from all quarters
Germany pays Russia billions of dollars a year for Energy, and we are supposed to protect Germany from Russia. What's that all about? Also, Germany is very delinquent in their 2% fee to NATO. We are therefore moving some troops out of Germany!

? Donald J. Trump (@realDonaldTrump) July 29, 2020
The decision follows a long-running argument between the Trump administration and its NATO allies, with the US claiming disproportionate costs for the North American nation need to be addressed if the pact is to have a long-term future.
Republican senator Mitt Romney was quick to respond to the announced withdrawal of troops, stating: "The administration's plan to remove thousands of US troops from Germany is a grave error.
"It is a slap in the face at a friend and ally when we should instead be drawing closer in our mutual commitment to deter Russian and Chinese aggression."
He added that the decision is a "gift to Russia" and while the move temporarily plays well in domestic US politics, it may result in lasting and harmful consequences for US interests.
"The president's lack of strategic understanding of this issue increases our response time and hinders the important deterrent work our servicemen and women are doing," commented Republican senator Ben Sasse.
Elsewhere, Democrat senator Jack Reed echoed this sentiment and described the move as "a self-inflicted wound by President Trump against American interests" and "an irrational and ill-conceived proposal."
Strengthening not diminishing defence
However, US defense secretary Mark Esper said in announcing the changes at a Pentagon news conference on Wednesday (29 July) that far from diminishing the relationship between the US and Europe, the change will act as a stronger deterrent to Russia in future and lead to closer ties with US allies.
"Nearly 5,600 service members will be repositioned within NATO countries and approximately 6,400 will return to the United States, though many of these or similar units will begin conducting rotational deployments," he said.
"This will strengthen NATO and improve the operational efficiency and readiness of over 2,000 service members in these headquarters."
US foreign relations have come under fire during recent years, as the "America first" approach of the Trump administration has seen friction not only between traditional international competitors like Russia and China, but also the nation's allies around the world.
As a result, and coupled with the impact of the ongoing coronavirus pandemic that has decimated global economies, major US markets continue to face strong headwinds.
The NASDAQ continues to show signs of recovery from the lows of March this year when the impact of nationwide lockdowns due to the spread of coronavirus caused a drop of more than 3,000 points for the exchange.
Trading this week has been largely positive, with the market stabilising around the 10,500-mark and growing by 1.35% in early trading today. However, it remains to be seen how the continued spread of coronavirus and an erosion in international relations will support continued growth in the months ahead.
What is Tradefair?
Tradefair is Betfair's new spread betting service, offering trading on thousands of financial markets such as Gold, EUR/USD, FTSE 100 and Twitter. Whether you think prices are going up or down, Tradefair lets you take a view.
Check out our latest Special Offers

Please note: Our services include products that are traded on margin and carry a risk that you can lose more than your initial deposit. The products may not be suitable for everyone - ensure you fully understand the risks involved.
Discover the latest articles
Read past articles