US Politics: Trump Syrian withdrawal provokes criticism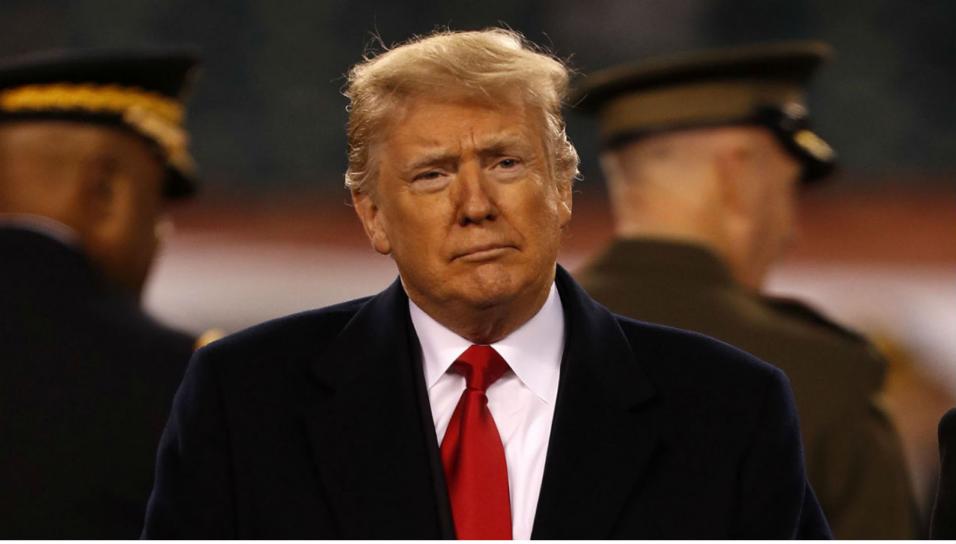 The US President's decision to remove troops from Syria has stunned many.
President Donald Trump is once again at the centre of a row over his decision to extract troops from Syria. The Tradefair team brings you the latest from US politics...
"An American withdrawal at this time would be a big win for ISIS, Iran, Bashar al-Assad of Syria, and Russia."

- Lindsey Graham, Republican Senator.

Donald Trump has made the contentious decision to extract US troops from Syria, sparking concern, debate and - of course - much criticism. He made the announcement last night (December 19) and suggested that the American army had done its job in defeating ISIS.
This has been heavily disputed by representatives in his own Republic party as well as anti-ISIS experts, with some even claiming that the move could lead to a resurgence in the terrorist group's power.
We have defeated ISIS in Syria, my only reason for being there during the Trump Presidency.

? Donald J. Trump (@realDonaldTrump) December 19, 2018
The US President added that after "historic victories" against ISIS meant that he could now bring America's "great young people home".
Washington hasn't given a timescale for when the withdrawal would happen but the New York Times suggests it could be within 30 days, according to defence officials. The Pentagon has said that the US is "transitioning to the next phase" of the campaign to eradicate ISIS.
The contentious decision has unsurprisingly triggered much criticism for Trump even from his most staunch supporters. Republican Senator Lindsey Graham, who sits on the armed services committee, called the situation "chaos" and even went as far as to compare the President to his Democrat predecessor, saying it was a "huge Obama-like mistake".
He said the withdrawal would have "devastating consequences" in Syria and further afield, leaving control of the region to Russia and Iran.
In a statement, Graham said: "An American withdrawal at this time would be a big win for ISIS, Iran, Bashar al-Assad of Syria, and Russia."
Cohen, Russia and the Fed
Elsewhere, it's been a busy week for the US President. On Sunday (December 17), Trump labelled his former lawyer Michael Cohen a "rat" for coming clean on various matters, including his part in alleged Russia interference in the 2016 election.
Many have struck a comparison between Trump's insult and terminology used by the mob for people who expose their secrets.
On Tuesday, the New York state Attorney General Barbara Underwood used a court order to force the closure of the Donald J. Trump Foundation. She said there was a "shocking pattern of illegality" including "unlawful coordination with the Trump presidential campaign, repeated and willful self-dealing" and much more.
Underwood also noted that the charity served as "little more than a checkbook to serve Trump's business and political interests".
The Fed defies Trump
In a final blow to the President's ego this week, the Federal Reserve decided to go against Trump's recommendations to raise interest rates.
Officials at the US central bank voted to lift the Fed's key interest rate by 0.25% but also said future increases would come at a slower pace.
I hope the people over at the Fed will read today's Wall Street Journal Editorial before they make yet another mistake. Also, don't let the market become any more illiquid than it already is. Stop with the 50 B's. Feel the market, don't just go by meaningless numbers. Good luck!

? Donald J. Trump (@realDonaldTrump) December 18, 2018
The Fed and Trump have had a turbulent relationship in his two years in the Oval Office, despite the US President appointing its Chairman Jerome Powell. Trump has repeatedly blamed the central bank for poor market activity and challenged experts who have cited other factors, such as his trade war with China.
This tug of war with the Fed is relatively unheard of for Commander-in-Chiefs who generally avoid publicly criticising the central bank to keep it separate from politics.
How have the markets reacted?
Unsurprisingly, the news made investors cautious, with shares sinking to eradicate earlier gains. The Dow and S&P 500 closed about 1.5% lower, while the Nasdaq fell more than 2%. Many of Asia's markets also suffered as a result of the Fed's announcement, with many hoping the central bank would be more gentle with its rate hikes.

What is Tradefair?
Tradefair is Betfair's new spread betting service, offering trading on thousands of financial markets such as Gold, EUR/USD, FTSE 100 and Twitter. Whether you think prices are going up or down, Tradefair lets you take a view.

Check out our latest Special Offers

Please note: Our services include products that are traded on margin and carry a risk that you can lose more than your initial deposit. The products may not be suitable for everyone - ensure you fully understand the risks involved.