US Politics: Trump replaces campaign manager as Biden extends poll lead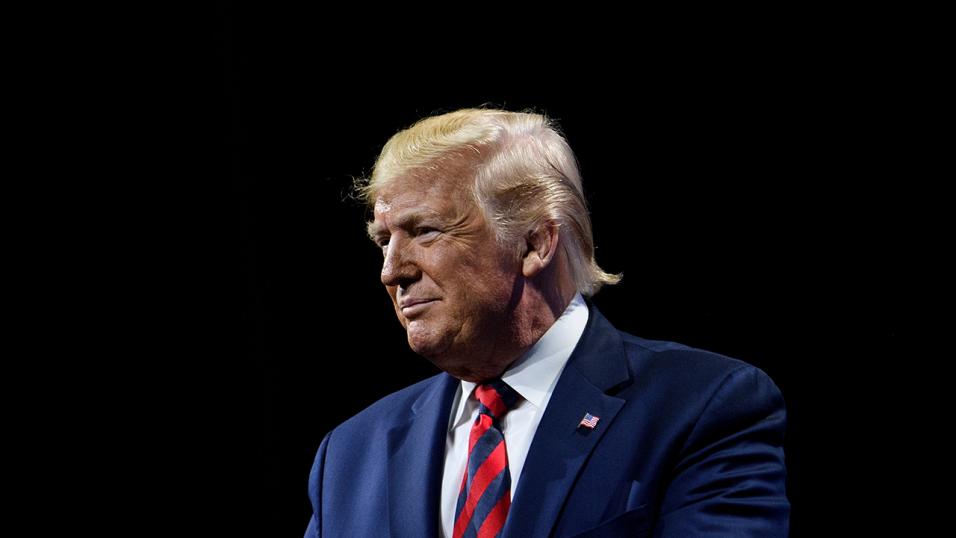 Trump trails Biden in the latest polls
As a new poll shows a growing lead for Joe Biden in the race for the White House, Donald Trump has replaced his campaign manager Brad Parscale. Tradefair brings you the latest from US politics...
This is a very unpleasant real-time look at what the future could be for President Trump."

- Tim Malloy, Quinnipiac University
With less than four months to go until the presidential election, Donald Trump has appointed a new campaign manager, replacing Brad Parscale with veteran Republican Bill Stepien.
Parscale has reportedly been sidelined after taking the blame for the lower-than-expected turnout at a Trump campaign rally in Oklahoma last month.
Stepien comes into the role amid increasing signs that the president will face an uphill battle to win re-election in November, with a new poll showing Democratic challenger Joe Biden opening up a growing lead over Trump.
Parscale pays the price
The president confirmed the change on Twitter and said Parscale would remain in his campaign team in a senior advisory role.
Trump noted that both Parscale and Stepien were "heavily involved" in his 2016 election win and said he looked forward to "having a big and very important second win together".
"This one should be a lot easier as our poll numbers are rising fast, the economy is getting better, vaccines and therapeutics will soon be on the way, and Americans want safe streets and communities!" the president added.
Poor attendance at last month's campaign rally in Oklahoma is thought to have been a key factor in the decision to replace Parscale.
The former campaign manager had claimed more than one million people had registered to attend the event, but fewer than 6,200 turned up at the BOK Center in Tulsa. He then blamed the low turnout on protesters, the media and a blocked security gate.
His replacement is an experienced campaigner who worked on George W Bush's successful re-election bid in 2004 and John McCain's failed run for the presidency four years later.
Stepien served as a field director on Trump's 2016 presidential campaign, having been brought in at a time when opinion polls suggested the Republican was lagging behind his Democratic opponent Hillary Clinton.
Polls show 'no upside' for Trump
Trump finds himself in a similar scenario this year. His claim that "poll numbers are rising fast" is at odds with the latest findings from Quinnipiac University, which show Biden enjoying his biggest lead over the incumbent president so far this year.
Registered voters back Biden over Trump by a margin of 52% to 37%, according to the research. This compares to the 49% to 41% margin found in a national poll published on June 18.
Since March, the Democratic nominee's lead over his Republican rival has ranged from eight to 11 percentage points.
Growing support from independents was cited as a key factor in Biden extending his lead, with these voters now backing him by a margin of 51% to 34%, up from 43% to 40% in June.
Quinnipiac University polling analyst Tim Malloy said: "Yes, there's still 16 weeks until election day, but this is a very unpleasant real-time look at what the future could be for President Trump. There is no upside, no silver lining, no encouraging trend hidden somewhere in this survey for the president."
'No-one will be safe'
Amid this gloomy outlook in the polls, Trump has been issuing tweets that indicate the sort of rhetoric he's likely to use against his rival for the presidency in the coming months.
The president claimed on Twitter that Biden and the "radical left" want to abolish the police, the Immigration and Customs Enforcement agency, suburbs and the entire "American way of life".
"No one will be SAFE in Joe Biden's America!" Trump said.
The election battle will be played out against the backdrop of the ongoing coronavirus pandemic, with the US continuing to register tens of thousands of new Covid-19 cases every day.
Biden tweeted this week that the health crisis has "gotten bad enough that even Donald Trump finally decided to wear a mask in public".
"I'm glad he made that shift - but it's not enough," he added. "We need real presidential leadership. Right now."
Trump's re-election campaign could be boosted by progress in the race for a Covid-19 vaccine, with research teams in both the US and the UK announcing positive results this week.
American biotech firm Moderna's announcement that its vaccine candidate produced a "robust" immune system response was welcomed on Wall Street, with the Dow Jones Industrial Average rising by 0.85% yesterday.
The S&P 500 was also up by 0.9%, while the Nasdaq Composite gained 0.6%.
What is Tradefair?
Tradefair is Betfair's new spread betting service, offering trading on thousands of financial markets such as Gold, EUR/USD, FTSE 100 and Twitter. Whether you think prices are going up or down, Tradefair lets you take a view.
Check out our latest Special Offers

Please note: Our services include products that are traded on margin and carry a risk that you can lose more than your initial deposit. The products may not be suitable for everyone - ensure you fully understand the risks involved.
Discover the latest articles
Read past articles