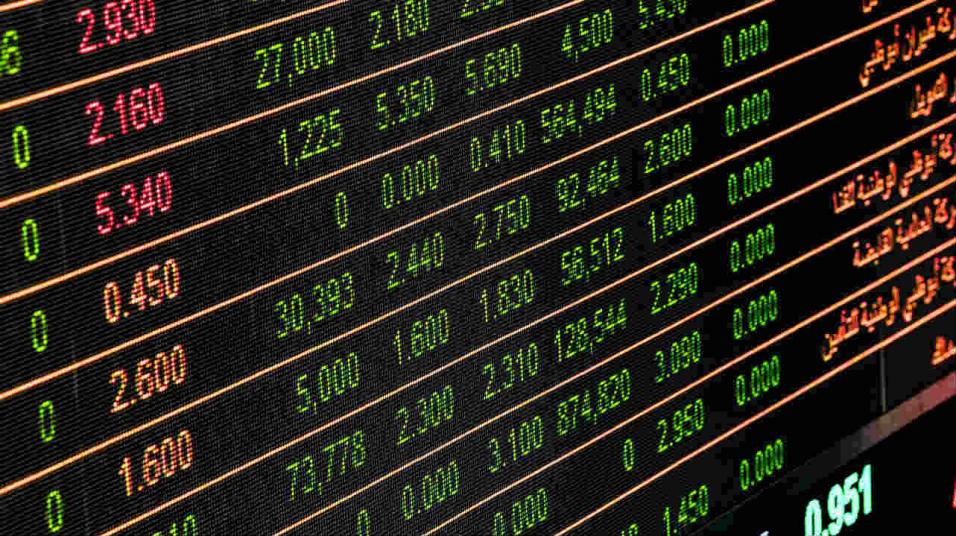 President Trump has praised the potential of his tax reform amidst an ongoing feud with North Korean Leader Kim Jong-un.
US President Donald Trump has praised stock market activity and said his own tax reform gives the country "tremendous" potential. The Tradefair team brings you the latest in US politics...
"Stock Market had another good day but, now that the Tax Cut Bill has passed, we have tremendous upward potential."

- Donald Trump, US President.
Donald Trump has praised the impact of his Tax Cuts and Jobs Act, saying it gives the US "tremendous upward potential" after positive stock market activity.
Taking to Twitter, the US President said: "Stock Market had another good day but, now that the Tax Cut Bill has passed, we have tremendous upward potential. Dow just short of 25,000, a number that few thought would be possible this soon into my administration. Also, unemployment went down to 4.1%. Only getting better!"
Despite Trump's optimism, economists are divided about whether the tax reform will have a long-term positive impact on the US economy and whether the average American will be better off or not.
The impact of tax reform in 2018
Democratic opponents of the bill say it will only serve to make the rich richer and leave the US's most vulnerable citizens in a more precarious position.
The Tax Cuts and Jobs Act is expected to reduce federal revenues by $205 billion in 2018 and $323 billion in 2019. Amounting to around 1.5% of the US's GDP, it should push growth by giving more money to America's corporations and citizens over the next few years.
However, it's the bigger picture that is causing concern for many economists, as it's much more difficult to predict whether this could be sustained and if average Americans would feel the benefit.
Experts at JP Morgan Chase believe it will eventually drive worker productivity, boosting economic growth at the top of the business cycle.
Jim Glassman, Head Economist of Commercial Banking at the firm, said the recent period of economic recovery saw an "impressive rate of job creation", but growth in productivity levels had struggled to make any real headway.
"Relatively weak productivity growth throughout the current expansion likely has left plenty of room for additional economic expansion. A tax bill that stimulates the economy could create a productivity boom as the peak of the business cycle approaches," Glassman explained.
How will American citizens fare?
Most experts seem confident that the tax reform will be good news for corporations by reducing business taxes, but it's whether this can have a permanent effect on the economy that remains in question.
As well as the drop in corporation tax - from 35% to 21% - the legislation could make the US more competitive internationally by bringing its overseas revenue guidelines closer to those held by the rest of the developed world.
It's estimated that most households in America will see their tax bill reduced by up to 4%, as the new law will alter the tax rates and expand some current schemes. However, this could be outweighed by the loss of tax breaks for state and local income taxes.
The cuts are also expected to expire in 2025, so predicting the long-term impact on American citizens is much more difficult for economists. In the immediate future, the bill could spur consumer spending through tax breaks, which could encourage further growth, but it's unlikely that we'll see the true impact of the reforms for years.
Tensions with North Korea become more frayed
Trump's tax bill hasn't been the only way the US President has been making the news headlines, with his row with North Korean Leader Kim Jong-un heating up in recent days.
"North Korean Leader Kim Jong Un just stated that the "Nuclear Button is on his desk at all times." Will someone from his depleted and food starved regime please inform him that I too have a Nuclear Button, but it is a much bigger & more powerful one than his, and my Button works," Trump tweeted.
The US President is also in the middle of a fued with his former Chief Strategist Steve Bannon.
In a statement, Trump said Bannon had "lost his mind" and claimed he had "had very little" to do with his election win in 2016 when he fired him last August.
The row comes after the former Chief Strategist was quoted in a book by journalist Michael Wolff as saying that a meeting between Donald Trump Jr. and a group of Russians was "treasonous".
At the event, the Kremlin officials offered Trump Jr. damaging information on Presidential Candidate Hillary Clinton.
The President's lawyers have now issued Bannon with a cease-and-desist notice, accusing the former Chief Strategist of violating his employment terms and defaming Trump.
No distractions for the stock markets
His rows with his own officials - including the high-profile sackings of Michael Flynn, Anthony Scaramucci and Sean Spicer - and his indelicate approach to the US's relations with North Korea are continuing to cause concerns for many about the longevity of Trump's presidency.
However, the markets have proven to be resilient to the more controversial events of Trump's administration, focusing instead on the US's high employment levels. If the tax reform can use this progress to cause a economic surge, it's likely that investors will look to the nation to ride its success.
What is Tradefair?
Tradefair is Betfair's new spread betting service, offering trading on thousands of financial markets such as Gold, EUR/USD, FTSE 100 and Twitter. Whether you think prices are going up or down, Tradefair lets you take a view.

Check out our latest Special Offers

Please note: Our services include products that are traded on margin and carry a risk that you can lose more than your initial deposit. The products may not be suitable for everyone - ensure you fully understand the risks involved.