US Politics: Trump pledges "major investigation" after attempted pipe attacks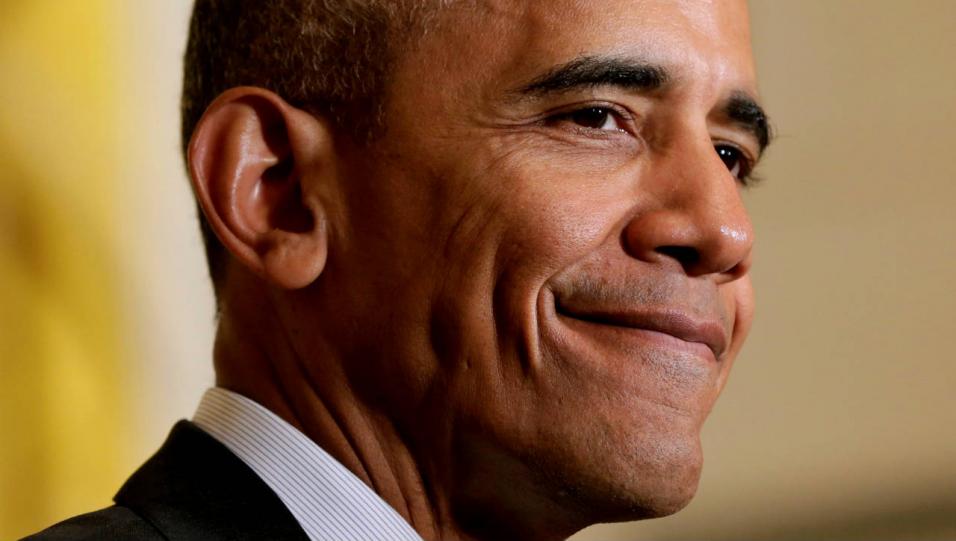 Rival Presidential candidate Hillary Clinton and former President Barack Obama have been subject to attempted attacks.
President Donald Trump has said there will be no resources spared when it comes to investigating attempted pipe bomb attacks on Democratic politicians. The Tradefair team brings you the latest from US politics...
"We have to come together and send one very clear, strong, unmistakable message that acts or threats of political violence of any kind have no place in the United States of America."

- Donald Trump, US President.
Donald Trump is no stranger to controversial comments after heinous events. In fact, he was heavily criticised for saying there was "blame on both sides" and equating the actions of white supremacists and neo-Nazis with those of liberals who gathered to challenge them.
However, it seems as though common sense has prevailed for the US President in the latest abhorrent act to happen within his time in the Oval Office.
Authorities intercepted a wave of pipe bombs sent to prominent Democrats including former President Barack Obama and Trump's presidential rival Hillary Clinton. Devices were also sent to CNN's office, addressed to one of the President's most vocal critics and Obama's former CIA Director John O. Brennan.
Clinton spoke out about the attack, calling it a "troubling time", and Brennan said the President's words could be "bleeding over into, potentially, acts of violence".
He added: "One could make an argument that it has emboldened individuals to take matters into their own hands. So when he compliments individuals who have in fact body-slammed others, or that he's going to pay the legal bill of somebody who takes a swing at somebody, that can only be seen as encouragement and incitement."
No resources will be spared
Each of the devices was crudely built, according to investigators, and it's unsure whether any of them could have actually caused any harm or whether they were just hoaxes made to scare. Either way, President Trump has said no resources will be spared when it comes to investigating those responsible.
New York City's Police Commissioner James P. O'Neill said that the CNN bomb was "a live explosive device" and was being analysed. The package it was sent in also contained white powder, which is also being investigated to determine whether it posed a serious threat to the recipient.
However, there are numerous "hallmarks" of fake bombs on the packages, including a digital clock that is often seen in movies and TV but is an unnecessary component in reality.
With the people targeted by the attempted attacks being obvious opponents of the Commander-in-Chief, authorities are looking at whether those vilified by the right are being singled out.
Is Trump to blame?
The President has been criticised for his previous divisive and inflammatory statements and demonisation of the media even calling journalists "enemies of the state". The acts sparked a conversation about whether discourse over political rivalry has gone too far.
Statement from CNN Worldwide President Jeff Zucker: pic.twitter.com/OXyIT6oSLT

? CNN Communications (@CNNPR) October 24, 2018
However, not everyone was as quick to condemn the acts, with one leading Democrat comparing them to a broken window.
After the first bomb was discovered, Democrat Leader Chuck Schumer posted screenshots of two headlines; one concerned a broken window at Republican leader Kevin McCarthy's office that police blamed on thieves, and another detailing the attempted attacks on prominent Democrat targets.
"Make no mistake," he wrote. "Despicable acts of violence and harassment are being carried out by radicals across the political spectrum - not just by one side. Regardless of who is responsible, these acts are wrong and must be condemned by Democrats and Republicans alike. Period."
How will it affect the midterms?
With less than two weeks until the crucial midterm elections, the attempted attacks have made many people nervous.
Trump - speaking at the White House - labelled the events "despicable". To the surprise of many, he also called for unity.
"In these times we have to unify," he said. "We have to come together and send one very clear, strong, unmistakable message that acts or threats of political violence of any kind have no place in the United States of America."
However, the media were clearly not included in his "harmonious" union.
"The media also has a responsibility to set a civil tone and stop the endless hostility and constant negative and oftentimes false attacks," Trump said.
The President has also been criticised, by CNN and other news providers, for not mentioning any of the victims by name, or taking responsibility for his own inflammatory remarks. He also failed to show any form of solidarity with his fellow Presidents.
Behaving nice, but not quite well enough?
Trump took a much softer tone in the aftermath of the incidents, but some have criticised him for making light of the serious situation.
Speaking in Wisconsin, he told supporters he wanted to "get along".
"By the way, do you see how nice I'm behaving tonight? Have you ever seen this? We're all behaving very well and hopefully we can keep it that way, right?"
Trump added: "No one should carelessly compare political opponents to historical villains, which is done often, it's done all the time, [it's] got to stop. We should not mob people in public places or destroy public property. There is one way to settle our disagreements ... peacefully, at the ballot box."
With the midterms a matter of days away, the attempted attacks have launched a scrutiny over political discourse that neither side will want. It's also providing unwelcomed complications for the markets, which are trying to find some stability after Trump's tariff increases sparked a trade war with China. However, the bullish performance of just a few weeks ago will still be fresh in the memories of many investors, giving them hope that there is light at the end of the tunnel.
What is Tradefair?
Tradefair is Betfair's new spread betting service, offering trading on thousands of financial markets such as Gold, EUR/USD, FTSE 100 and Twitter. Whether you think prices are going up or down, Tradefair lets you take a view.

Check out our latest Special Offers

Please note: Our services include products that are traded on margin and carry a risk that you can lose more than your initial deposit. The products may not be suitable for everyone - ensure you fully understand the risks involved.