US Politics: Trump impeachment bid fails in wake of racism row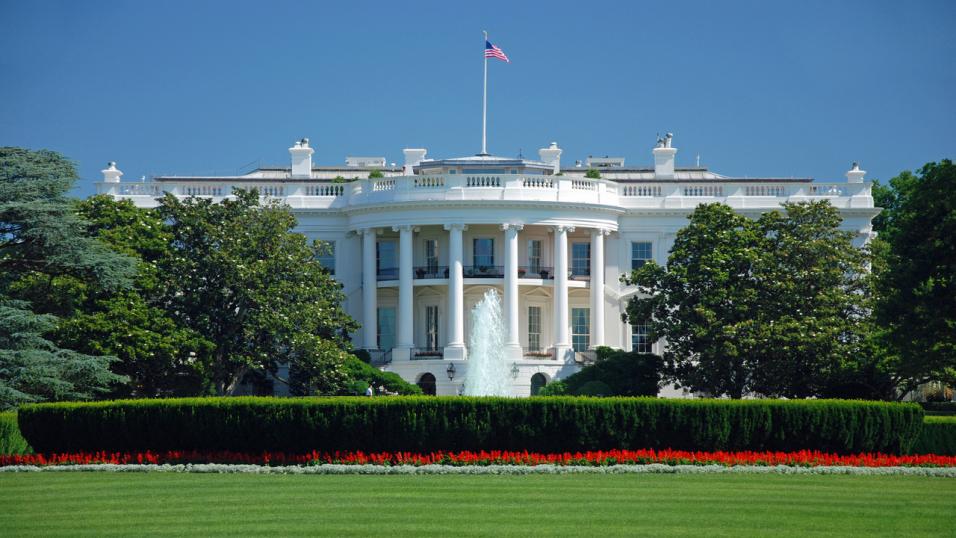 Impeachment proceedings have failed against Trump
In the wake of a row in which Twitter comments made by Donald Trump were widely condemned as racist, a bid to launch impeachment proceedings against the president has failed. Tradefair brings you the latest from US politics.
"We got 95 votes this time, 66 the last time. So that's a plus. But whether we get 95 or five, the point is we have to make a statement,"

- Texas Democrat Al Green
A bid to commence impeachment proceedings against Donald Trump has failed, shortly after the US House of Representatives voted to officially condemn remarks made by the president as racist.
The resolution was filed by Texas Democrat Al Green but failed to win sufficient support in the House.
Trump dismissed the attempt as "ridiculous" and said it should "never be allowed to happen to another president of the United States again".
Why the resolution failed
Green's bid to begin impeachment proceedings against the president fell at the first hurdle after failing to win a majority in the House of Representatives. While 95 congresspeople voted in favour of the measure, 137 Democrats joined 195 Republicans in voting against it, meaning the resolution was defeated by a total of 332 votes to 95.
Despite the loss, the number of 95 voting in favour marked an increase in the support Green received for two previous impeachment attempts in 2017 and 2018.
The congressman, who represents the suburbs of southern Houston, said that in his opinion, the resolution "didn't fail".
"We got 95 votes this time, 66 the last time. So that's a plus. But whether we get 95 or five, the point is we have to make a statement," he added.
The Democrats who voted against the proposal appeared to be following the lead of House speaker Nancy Pelosi, who has previously expressed her opposition to starting impeachment proceedings until there is an "ironclad case" to be made against the president.
She told reporters: "We have six committees that are working on following the facts in terms of any abuse of power, obstruction of justice and the rest that the president may have engaged in. That is the serious path that we are on."
What triggered the resolution?
Green said Trump should be impeached "so that he will understand that there are some boundaries".
This appeared to be a reference to comments made by the president on Twitter that were aimed at four Democratic congresswomen: Alexandria Ocasio-Cortez of New York, Ayanna Pressley of Massachusetts, Rashida Tlaib of Michigan and Ilhan Omar of Minnesota.
The president wrote tweets referring to this group, who are nicknamed "the Squad", as "Democrat congresswomen who originally came from countries whose governments are a complete and total catastrophe".
He added: "Why don't they go back and help fix the totally broken and crime-infested places from which they came."
All four of the congresswomen are American citizens and all but one were born in the US, the exception being Omar, who came to the country as a refugee from Somalia as a child.
Trump's remarks provoked widespread condemnation and led to a symbolic resolution in the House of Representatives to denounce the president's "racist comments that have legitimised fear and hatred of New Americans and people of colour".
The measure passed by 240 votes to 187, with all 235 Democrats voting in favour, along with four Republicans and the House's sole independent representative.
While the vote carries no legal weight, it was seen as significant because it is very rare for the House of Representatives to pass a resolution that specifically criticises the conduct of a sitting president.
How did Trump respond?
Trump has remained bullish throughout this latest chapter in his controversial presidency, even stepping up his attacks on the four Democrat congresswomen.
In a press conference at the White House, he described the congresswomen as people who "in my opinion, hate our country", adding that if they aren't happy, "they can leave".
The theme continued at a 2020 campaign rally in Greenville, North Carolina on Wednesday night, where the crowd of Trump supporters chanted "send her back", seemingly in reference to Omar.
In response, the congresswoman tweeted a quote from a poem by Maya Angelou: "You may shoot me with your words, you may cut me with your eyes, you may kill me with your hatefulness, but still, like air, I'll rise."
It remains to be seen how big an impact the accusations of racism will have on Trump's bid for re-election in 2020.
One of the themes the president continually returns to in his campaign speeches is the current strength of the US economy and the stock markets.
The Dow Jones Industrial Average, S&P 500 and Nasdaq Composite Index all reached record highs at the start of this week, but lost value on Wednesday as reports hinted at faltering progress in ongoing trade negotiations with China.
What is Tradefair?
Tradefair is Betfair's new spread betting service, offering trading on thousands of financial markets such as Gold, EUR/USD, FTSE 100 and Twitter. Whether you think prices are going up or down, Tradefair lets you take a view.
Check out our latest Special Offers

Please note: Our services include products that are traded on margin and carry a risk that you can lose more than your initial deposit. The products may not be suitable for everyone - ensure you fully understand the risks involved.