US Politics: Trump heads to G20 summit to continue China trade negotiations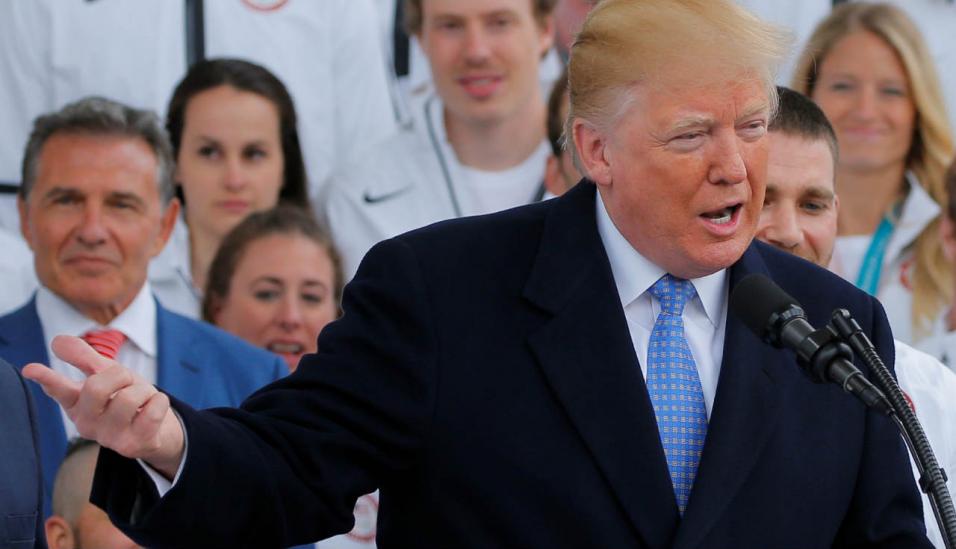 Key talks will soon take place between the US and China
Donald Trump has travelled to Japan for a G20 summit in Osaka, where he will meet with Chinese president Xi Jinping in an attempt to resolve the trade war between the countries. Tradefair brings you the latest from US politics.
"China's economy is going down the tubes – they want to make a deal,"

- Donald Trump, ahead of the latest G20 summit in Osaka, Japan
Stock markets around the world have been feeling the effects of the prolonged trade war between the United States and China in recent months, but it's possible an end to the dispute could be in sight over the coming days.
Donald Trump and leaders of the other G20 nations are gathering in Osaka, Japan, for a summit that is set to be defined by a number of key talking points, one of which is the trade friction that has existed between the US and China for more than a year.
Mr Trump and his Chinese counterpart, Xi Jinping, are due to meet on Saturday, and according to the American president, China will be keen to make a deal because their economy is "going down the tubes".
Is there a resolution in sight?
There will be a lot of attention on the Trump-Xi talks, owing to the repercussions any significant improvement, or deterioration, in relations between the two largest global economies will have on businesses, markets and countries all over the world.
Seven months ago, the pair met at a previous G20 summit in Buenos Aires, where they agreed to a 90-day truce in the trade war between their respective nations.
Since then, however, the friction between the US and China has steadily escalated to the point that, in May this year, Mr Trump increased tariffs on $200 billion worth of Chinese imports into the US, and the Asian nation responded with levies of its own.
The US has also put tech giant Huawei and four other Chinese firms on a trade blacklist, while China has increased scrutiny on FedEx and other American companies operating in the country.
In an interview with Fox Business Network before his departure from Washington to Japan, Mr Trump adopted a typically confident tone and insisted the US had the strongest hand going into the negotiations.
"China's economy is going down the tubes - they want to make a deal," he said.
The president also suggested he would be willing to extend tariffs to all remaining imports from China into the US, saying there is "another $325 billion that I haven't taxed yet" that is "ripe for taxing".
Whatever the final outcome of the talks, they are sure to prove hugely significant for the world economy and individual nations.
Other priorities for Trump in Osaka
Engaging in further talks with China will not be Mr Trump's only objective at the Osaka summit. He is also expected to meet with Russian president Vladimir Putin and to seek support from American allies after recently announcing fresh sanctions on Iran.
The talks with Mr Putin are likely to be the subject of much speculation, in light of ongoing questions around Russia's alleged interference in the 2016 presidential election, and whether it will have any influence on the race for the White House next year.
In a recent interview with ABC News, Mr Trump said if a foreign government approached him with an offer of information about one of his political rivals, he would "want to hear it".
Speaking to reporters ahead of his departure for Japan, however, the president was less forthcoming.
Asked if he would confront Mr Putin about the possibility of Russia having a hand in the 2020 presidential election, Mr Trump said: "I'll have a very good conversation with him. What I say to him is none of your business."
As far as Iran is concerned, the American president could be looking for stronger backing from fellow G20 leaders after recently enforcing fresh sanctions on the Middle Eastern nation. The move was in response to "aggressive behaviour" by Iran, including the shooting down of an unmanned US drone.
A big summit for business and industry
Negotiations taking place at the G20 summit in Osaka, and any potential progress made in talks between the leaders gathering in Japan, are likely to have a major influence on industries, markets and macroeconomic trends around the world.
The recent dispute between the US and Iran has raised fears of a more prolonged conflict between the countries, triggering an increase in oil prices.
According to the International Monetary Fund, trade tension between the US and China is one of the biggest threats to the world economy at the moment.
If the summit yields some positive results on these fronts, American stock markets could continue the rally they have enjoyed in recent weeks. The Dow Jones Industrial Average is experiencing its strongest June since 1938, according to CNBC, while the S&P 500 is on course for its strongest first half of a year in a decade.
What is Tradefair?
Tradefair is Betfair's new spread betting service, offering trading on thousands of financial markets such as Gold, EUR/USD, FTSE 100 and Twitter. Whether you think prices are going up or down, Tradefair lets you take a view.
Check out our latest Special Offers

Please note: Our services include products that are traded on margin and carry a risk that you can lose more than your initial deposit. The products may not be suitable for everyone - ensure you fully understand the risks involved.
Discover the latest articles
Read past articles