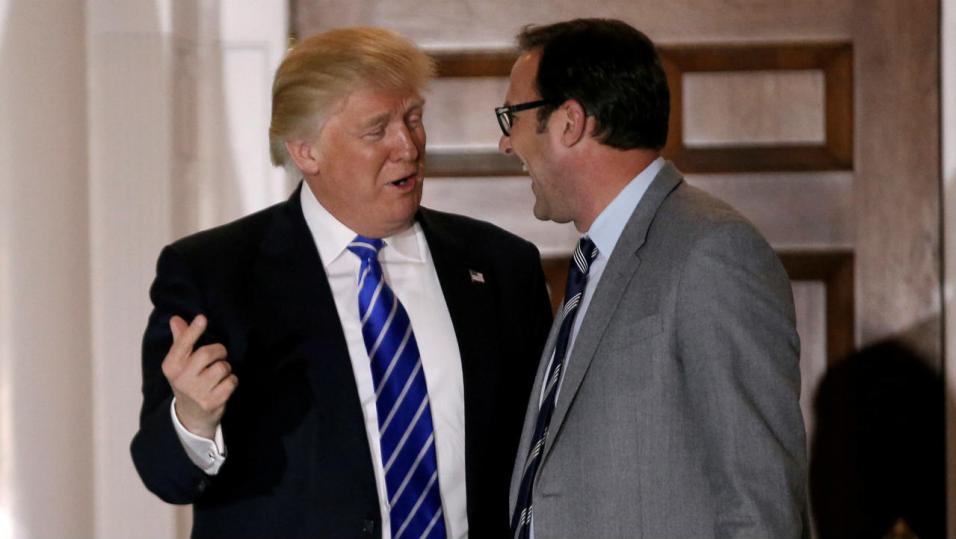 The Democrats are pushing President Trump to not treat immigration as a bargaining tool.
US President Donald Trump has offered citizenship to 1.8 million 'Dreamer' immigrants but the Democrats are pushing for more. The Tradefair team brings you the latest in US politics...
"My duty, and the sacred duty of every elected official in this chamber, is to defend Americans -- to protect their safety, their families, their communities, and their right to the American Dream. Because Americans are Dreamers too."

- Donald Trump, US President.
After a three-day government shutdown, the US President has offered to give 1.8 million 'Dreamer' immigrants citizenship over 12 years but will go ahead with the abolition of the DACA programme that safeguarded them.
However, he wants it to be part of a deal where stricter immigration rules are brought in, which many Democrats are resistant to.
Speaking at his State of The Union address, Donald Trump outlined his proposal but said it would be in exchange for sharp cuts to immigration overall and considerable funding towards his US-Mexico wall.
Dreamers in the US
Democrats have said the fate of Dreamers, who were brought illegally to the US as children, should be a priority for the President and not a bargaining chip to push through harsher immigration rules.
Trump's first inauguration anniversary was tainted by news of a three-day government shutdown as both parties were caught in a stalemate over future spending, which is tied heavily into the immigration debate.
The President blamed Democrats for the national closure, saying the party was putting immigrants before US citizens. However, Trump's opposition highlighted how this is the first shutdown where Republicans have held all three branches of government, suggesting control was completely in the hands of the President.
Democrats also blamed Trump for walking away from negotiations on the fate of Dreamers, who until recently were protected by the Obama-era Deferred Action for Childhood Arrivals (DACA) programme.
This scheme gave immigrants who were brought to the US illegally as children the right to education and work, allowing them to contribute to society. However, Trump's abolition of the programme means their future is now uncertain, despite many having paid taxes into the US for years and having jobs and families there.
Stalemate sparks White House closure
The stalemate led Democrats to block a one-month budget extension on January 19, forcing a federal shutdown. The President then signed a bill that ended the closure on January 22 and gave the House and Senate more time to negotiate a passable immigration deal.
However, with the new deadline only being February 8, many are concerned that there could be further government disruptions before a deal is made.
The President tweeted: "I have offered DACA a wonderful deal, including a doubling in the number of recipients & a twelve year pathway to citizenship, for two reasons: (1) Because the Republicans want to fix a long time terrible problem. (2) To show that Democrats do not want to solve DACA, only use it!"
For many, Trump's view on immigration is still misinformed, often assigning blame to non-US citizens for drugs and violence.
A divisive speech?
Before Congress earlier this week, he portrayed them as a threat to American people, highlighting the numbers of murders from gang members and terror attacks.
"For decades, open borders have allowed drugs and gangs to pour into our most vulnerable communities. They have allowed millions of low-wage workers to compete for jobs and wages against the poorest Americans. Most tragically, they have caused the loss of many innocent lives," Trump said.
"My duty, and the sacred duty of every elected official in this chamber, is to defend Americans -- to protect their safety, their families, their communities, and their right to the American Dream. Because Americans are Dreamers too," he added.
Critics have hailed this element of Trump's speech as unnecessarily divisive. As expected, a good portion of the President's address was focused on the achievements he's made during his year in the Oval Office.
A booming stock market
Hailing stock market activity and low unemployment rates, Trump highlighted the ways his administration has improved the US economy. He also targeted "bad trade deals" that have jeopardised America's prosperity previously.
The President said: "America has also finally turned the page on decades of unfair trade deals that sacrificed our prosperity and shipped away our companies, our jobs, and our nation's wealth.
"The era of economic surrender is over. From now on, we expect trading relationships to be fair and to be reciprocal. We will work to fix bad trade deals and negotiate new ones."
The markets have been rallied by investors keen to make the most of Trump's first legislative success - tax reform. However, with many experts still divided on whether there will be an overall positive long-term impact of the amendments, it will be interesting to see how long the markets will be bolstered by his tax relief.
The US equity rally since his tax reform has undeniably been impressive, but the speed of the boom has many investors anxious over when the inevitable fall will be.
What is Tradefair?
Tradefair is Betfair's new spread betting service, offering trading on thousands of financial markets such as Gold, EUR/USD, FTSE 100 and Twitter. Whether you think prices are going up or down, Tradefair lets you take a view.

Check out our latest Special Offers

Please note: Our services include products that are traded on margin and carry a risk that you can lose more than your initial deposit. The products may not be suitable for everyone - ensure you fully understand the risks involved.