US Politics: Trump cancels Denmark visit after bid to buy Greenland rebuffed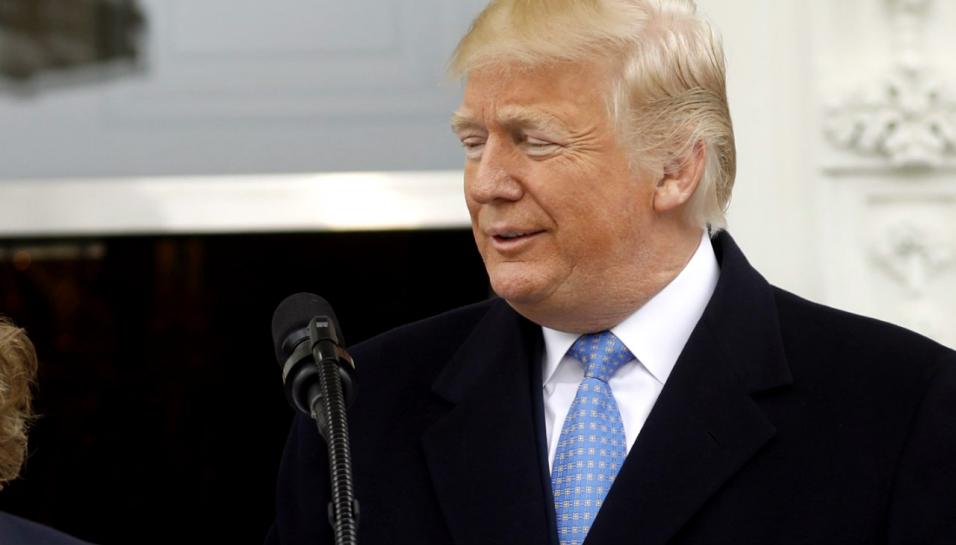 Donald Trump will not be visiting Denmark in September
Donald Trump has called off a visit to Denmark amid a spat resulting from US interest in purchasing Greenland. Tradefair brings you the latest from US politics...
"Are parts of the US for sale? Alaska? Please have more respect,"

- Danish Conservative MP Rasmus Jarlov
Donald Trump has this week found himself embroiled in another war of words with one of his international counterparts, this time falling out with Danish prime minister Mette Frederiksen.
The US president had been due to visit Denmark on September 2nd, at the invitation of Queen Margrethe II, but decided to cancel the trip after the Danish government made it clear it had no interest in selling Greenland to the United States.
Trump has reportedly proposed purchasing the territory because of its rich natural resources and minerals, such as coal, zinc, copper and iron ore.
An 'inappropriate statement'
Relations between Trump and his Danish counterpart were relatively civil at the start of the week, with the US president tweeting on Tuesday that Denmark is a "very special country" with "incredible people".
However, after Frederiksen made it clear she would have no interest in discussing the sale of Greenland, Trump confirmed he would be postponing the meeting. He also thanked the Danish prime minister for "being so direct".
But his tone was much less friendly in a press conference on the White House lawn on Wednesday afternoon, in which he took umbrage at Frederiksen reportedly describing the US proposal to buy Greenland as "absurd". The Danish prime minister also said she was "disappointed and surprised" Trump had chosen to cancel his visit.
"I thought that the prime minister's statement that it was absurd, that it was an absurd idea, was nasty," Trump said. "I thought it was an inappropriate statement. All she had to do is say no, we wouldn't be interested."
The president also insisted that other nations "can't treat the United States of America the way they treated us under President Obama".
"She's not talking to me. She's talking to the United States of America. You don't talk to the United States that way, at least under me," he added.
The Danish response
There were signs of the frosty relationship between Denmark and the US beginning to thaw on Wednesday evening, with Danish foreign minister Jeppe Kofod tweeting his appreciation after a "frank, friendly and constructive" talk with US secretary of state Mike Pompeo, which affirmed the "strong bond" between the countries.
Pompeo said he had also expressed appreciation for Denmark's cooperation as an ally of the United States.
According to the State Department, the conversation between Pompeo and Kofod touched on the possibility of further collaboration between the countries in the Arctic region, including Greenland.
Not all Danish politicians had warm words for Trump, however, with Kristian Thulesen Dahl, leader of the populist Danish People's Party, saying the cancellation of the planned visit in September was a "farce".
"What is this man thinking of though? And with grounds that are worthy of an April Fools' joke," he tweeted.
Danish Conservative MP Rasmus Jarlov said the situation was "very hard to believe", noting that Trump had assumed "for no reason" that Greenland was for sale, before "insultingly" cancelling a visit many people were preparing for.
"Are parts of the US for sale? Alaska? Please have more respect," he added on Twitter.
The late decision to call off the president's trip to Denmark had caused "total chaos", according to former foreign minister Kristian Jensen.
Continuing the fight at home
Trump has been nothing if not combative during his time in the White House, and it's not only on the international stage that he has been willing to launch verbal attacks on those whose thinking doesn't align with his own.
In the domestic arena, one of the president's most frequent targets is the US Federal Reserve and its current chairman, Jerome Powell.
Despite having handpicked Powell to run the central bank, Trump has repeatedly attacked him on Twitter and accused the Fed of taking too long to cut interest rates.
This week, the president compared Powell to a "golfer who can't putt" and "has no touch". He claimed the US could achieve "big growth" if the Fed does the "right thing" and makes a significant rate reduction.
"So far he has called it wrong, and only let us down," Trump tweeted. "We are competing with many countries that have a far lower interest rate, and we should be lower than them."
The US financial system and stock markets have been going through a fairly turbulent time of late, with worrying signals on bond markets last week prompting talk of a possible future recession, which resulted in the Dow Jones Industrial Average experiencing its worst performance of the year so far.
Anastasia Titarchuk, chief investment officer at the New York State Common Retirement Fund, told MarketWatch that the recent volatility could continue for some time, unless there is a swift resolution to the ongoing trade dispute between the US and China.
What is Tradefair?
Tradefair is Betfair's new spread betting service, offering trading on thousands of financial markets such as Gold, EUR/USD, FTSE 100 and Twitter. Whether you think prices are going up or down, Tradefair lets you take a view.
Check out our latest Special Offers

Please note: Our services include products that are traded on margin and carry a risk that you can lose more than your initial deposit. The products may not be suitable for everyone - ensure you fully understand the risks involved.
Discover the latest articles
Read past articles