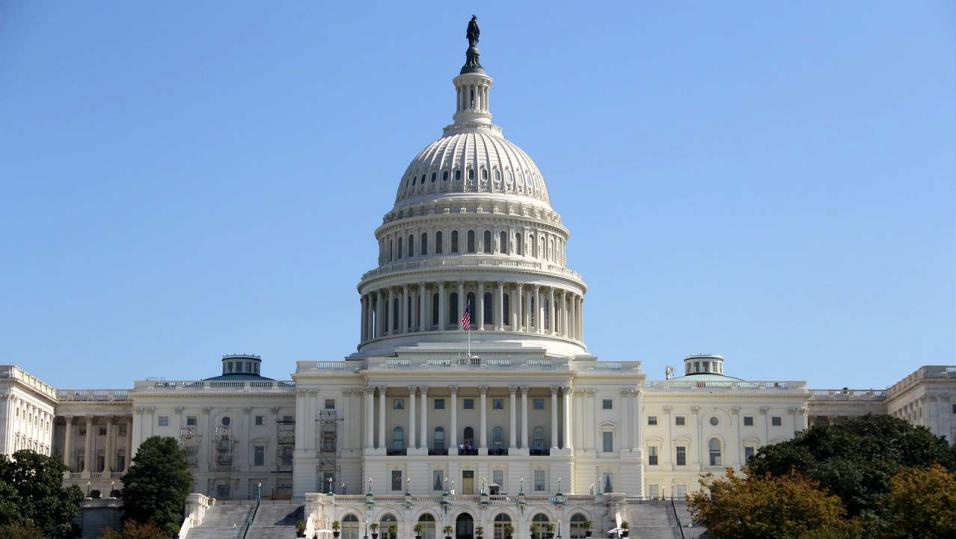 Donald Trump has suggested that teachers need to be armed to prevent further mass shootings in schools.
US President Donald Trump has suggested that teachers should be armed to prevent further victims arising from school shootings. The Tradefair team brings you the latest in US politics...
"A gun-free zone, to a maniac, because they are all cowards, a gun-free zone is, 'let's go in and let's attack'."

- Donald Trump, US President.
The US President has said giving teachers guns could prevent further school shootings from happening.
It comes after 17 people were killed last week at Marjory Stoneman Douglas High School in Florida and various mass shootings in 2017.
Donald Trump said having a staff member who was armed could end an attack "very quickly" but his views have been controversial for many.
His critics included survivors of the February 14 shooting, who implored the President to do something to ensure a similar incident doesn't happen again.
Gun reform pleas
Calls to give schoolteachers guns have long been championed by the National Rifle Association (NRA). The controversial but powerful gun lobby group consistently fight against any moves to increase gun control in the US.
There have long been concerns that it is the NRA's financial support to presidential campaigns that prevents gun reform from being introduced.
Estimates from the nonpartisan Center for Responsive Politics suggest that the NRA and its affiliates spent a record $54 million to help secure a Republican White House in the 2016 election, with around $30.3 million put into the Donald Trump campaign.
Experts have warned that the relationship between gun control, the NRA and presidents is much more complicated than this, though. Figures suggest that there are much larger contributors to election campaigns than the NRA, with the lobby group failing to make it into the top 50 in terms of financial support.
Are gun-free zones the problem?
President Trump pledged to look "very strongly" into the matter of whether schoolteachers should be armed. A number of other states already allow staff to carry concealed weapons, according to the Armed Campuses website, but Florida isn't one of them.
"If you had a teacher who was adept at firearms," he said, "they could very well end the attack very quickly."
"Where a teacher would have a concealed gun on them," the President explained. "They would go for special training and they would be there, and you would no longer have a gun-free zone.
"A gun-free zone, to a maniac, because they are all cowards, a gun-free zone is, 'let's go in and let's attack'.'"
Trump also called for more thorough background checks to be brought in for those looking to buy firearms.
Stronger background checks
"We'll be very strong on background checks, very strong emphasis on the mental health of somebody," Trump told students from Marjory Stoneman Douglas High School during a televised event at the White House.
The President promised that it wouldn't just be talk like "it's been in the past".
He listened to survivors and victims' families of some of the most recent shootings urged him to bring in gun control.
Mark Barden - whose son Daniel was killed in the 2012 shooting at Sandy Hook Elementary School in Connecticut - said more guns was not the answer.
"Schoolteachers have more than enough responsibilities right now, than to have to have the awesome responsibility of lethal force to take a life," he explained.
However, it's not just the cost of life that President Trump needs to be wary of. Figures suggest that there is a massive economic impact of the mass shootings in America.
The price of gun violence in the US
Gun violence in the US has an enormous financial cost, felt throughout the economy in lost wages, medical bills, higher taxes for law enforcement, and even lower property values. Some estimates suggest that the total annual bill of shootings is more than $100 billion, while others indicate it could be much higher.
In the wake of the 2012 Colorado cinema shooting, Mother Jones magazine started a three-year investigation into the real cost of gun violence in the US. It calculated the expense of the 11,000 murders, approximately 22,000 suicides and 75,000 injuries that come as the result of firearms.
It found that the annual cost of fatal and non-fatal gun violence in the US was $229 billion, which equates to around 1.4% of total gross domestic product. This is higher than the cost of obesity ($224 billion per year) and makes the annual cost of gun violence the same size as Portugal's entire economy.
Of this figure, around $8.6 billion is direct cost, such as emergency care and police investigations, and a further $169 billion goes towards improving the lives of victims. There is then about $49 billion that comes as a result of a loss of wages and spending from American citizens.
It is this impact that investors will be most wary of, especially off the back of weeks of poor performance from the Dow Jones.
As is normal, stocks of gun manufacturers rose in the initial aftermath of the Florida shooting as investors expect people to increase firearm spending ahead of any changes to legislation. However, they soon returned to normal.

What is Tradefair?
Tradefair is Betfair's new spread betting service, offering trading on thousands of financial markets such as Gold, EUR/USD, FTSE 100 and Twitter. Whether you think prices are going up or down, Tradefair lets you take a view.

Check out our latest Special Offers

Please note: Our services include products that are traded on margin and carry a risk that you can lose more than your initial deposit. The products may not be suitable for everyone - ensure you fully understand the risks involved.