US Politics: Trump and EU come to agreement over trade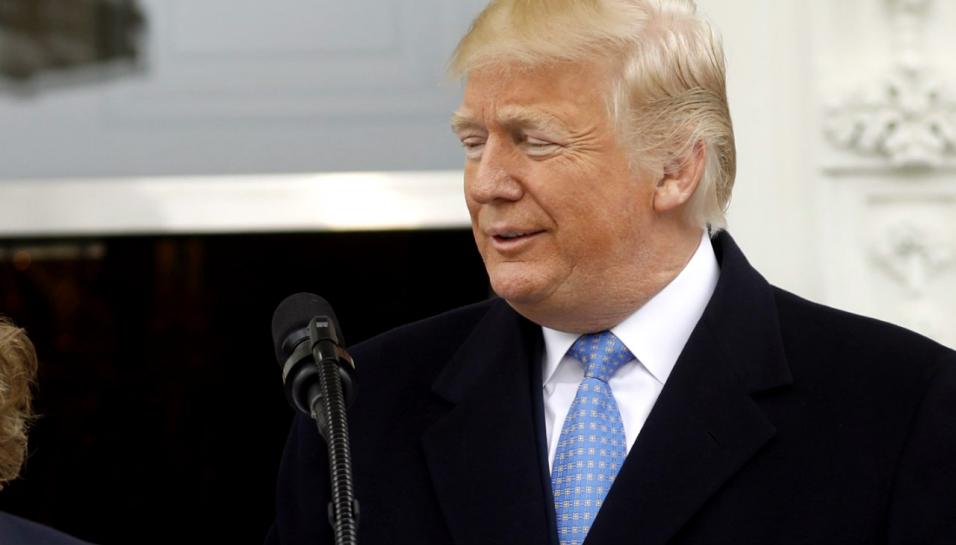 President Trump has come to an agreement with the EU, heading off the impending trade war.
Donald Trump has met with top EU officials to discuss trade and both parties have agreed on a future plan. The Tradefair team brings you the latest from US politics...
"We're starting the negotiation right now, but we know very much where it's going."

- Donald Trump, US President.

In the 18 months that Donald Trump has been at 1600 Pennsylvania Avenue, it's appeared as though getting along with people hasn't been at the top of his priorities list. But is all that changing?
The President, whose 'America First' approach has led to some isolationist policies, has not been making a lot of friends since he walked into the Oval Office. In particular, his attitude towards trade has caused friction with some of the US's most important commerce partners.
In a do-or-die meeting, Trump met with European Commission Chief Jean-Claude Juncker to discuss the ongoing trade relationship between the two parties. It came at a time where global tensions have rarely been more strained, as the US continues to try and level the playing field in Trump's eyes.
Is the trade war threat over?
However, the pair seem to have diffused the situation and came to an amicable agreement that both leaders were happy with, though it is still very much the start of negotiations.
Trump and Juncker said they were going to launch a "new phase" of trade, with zero tariffs in the near future. As part of the deal, they agreed to increase trade in services and agriculture, including larger exports of soybeans to the EU.
The US's seemingly close relationship with Russia hasn't helped the tense situation either. Vladimir Putin has openly criticised NATO and even the EU itself, so it's no surprise that Trump's apparent admiration of the Russian leader has left a sour taste in European mouths.
Russia: Friends or foes?
Where the US President stands on Putin has been under intense scrutiny, as allegations about the Kremlin's interference in the 2016 election that saw Trump emerge as the victor continue to taint any of his successes.
President Trump was accused of being "treasonous", after he appeared to hold the opinion of Putin higher than that of his own intelligence agencies.
Speaking at a joint news conference with his Russian counterpart, Trump said: "I have great confidence in my intelligence people, but I will tell you that President Putin was extremely strong and powerful in his denial today."
This move to doubt his own country's intelligence over the word of a foreign adversary is an unprecedented approach from a US President and sparked backlash from both Democrats and Republicans.
A step towards a positive trade relationship?
However, against all of the odds, Trump seems to have drawn a positive conclusion from the meeting, and investors especially will take confidence in that fact. It will be seen as a constructive step forward and another step away from the imminent trade war that has been threatening to damage the global markets.
Fuelled by the US President's increase in tariffs on European steel and aluminium exports and further threats to expand the additional charges, a trade war seemed inevitable, especially as the bloc responded with warnings of retaliatory action.
Declaring it a "big day for free and fair trade", Trump spoke in a press conference after the meeting, adding it was a "new phase" for the relationship between the two parties.
Trump said: "We will not go against the spirit of this agreement, unless either party terminates the negotiation. We're starting the negotiation right now, but we know very much where it's going."
Juncker also proclaimed the discussions to be a success, saying it had been a "good, constructive meeting" after the US President had made a "major concession".
What's in the deal?
As part of the deal, the EU is going to increase its imports of liquefied natural gas (LNG) and soybeans from the United States, while the President agreed to hold off imposing any tariffs until negotiations are completed.
This last part was the main intention of the meeting for Juncker, who said: "I had one intention today, to make a deal, and we made a deal. We have a number of areas on which to work together."
Obviously the European Union, as represented by @JunckerEU and the United States, as represented by yours truly, love each other! pic.twitter.com/42ImacgCN0

? Donald J. Trump (@realDonaldTrump) July 25, 2018
However, the matters of national security and the auto industry were not specifically mentioned in the deal.
Is Trump moving away from Russia?
In another surprise move, it was announced that Trump would be postponing his summit with the Russian President until next year. But is this a sign of his shifting loyalties or just a busy leader trying to free up his calendar?
National Security Adviser John Bolton released a statement saying that Robert Mueller's investigation was the reason behind the delay.
Bolton said: "The President believes that the next bilateral meeting with President Putin should take place after the Russia witch hunt is over, so we've agreed that it will be after the first of the year."
Describing the situation as a "witch hunt" against Moscow may indicate that President Trump still very much sees Russia as an ally, but also - maybe optimistically - suggests that the investigation will be finished by the end of 2018. Special counsel Mueller has given no timeline or deadline for his probe to end, but has said it is "ongoing", suggesting it could very well continue into next year.
If others follow suit, and the US is able to come to positive trade agreements with other nations it has imposed tariffs on, the markets are likely to respond optimistically. Even if it's just the EU that Trump is able to reconcile with, it should bolster investors to regain some of their confidence about the state of the global markets.
What is Tradefair?
Tradefair is Betfair's new spread betting service, offering trading on thousands of financial markets such as Gold, EUR/USD, FTSE 100 and Twitter. Whether you think prices are going up or down, Tradefair lets you take a view.

Check out our latest Special Offers

Please note: Our services include products that are traded on margin and carry a risk that you can lose more than your initial deposit. The products may not be suitable for everyone - ensure you fully understand the risks involved.