US Politics: Obama and senior Democrats step up attacks on Trump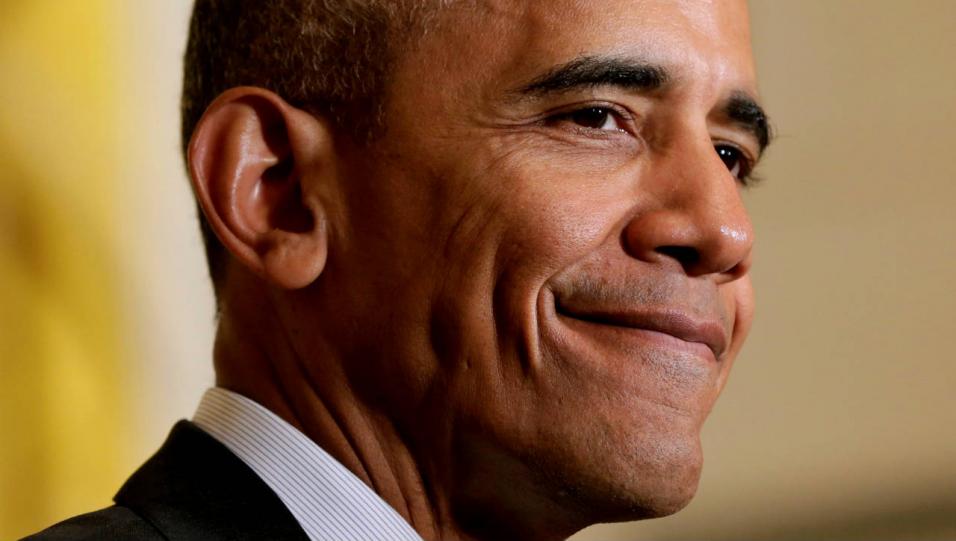 Obama aimed harsh criticism at Donald Trump
Barack Obama was among those to launch stinging attacks on Donald Trump at the Democratic National Convention. Tradefair brings you the latest from US politics...
Donald Trump hasn't grown into the job, because he can't."

- Barack Obama
Barack Obama has denounced Donald Trump and accused him of treating the US presidency as "one more reality show".
The former president, who spent eight years in the White House from 2009 to 2017 with Joe Biden as his vice-president, was speaking as part of the Democratic National Convention. The convention is a virtual event this year due to the coronavirus pandemic.
A number of senior Democrats also launched scathing attacks on the current president. Among them was Kamala Harris, who has officially accepted her nomination as the Democratic vice-presidential candidate, meaning she will run alongside Biden against Trump and his vice-president Mike Pence in this year's election.
Trump responded by criticising Obama and Biden's own record in office, saying their failure led to his election.
A threat to democracy?
Speaking live from the Museum of the American Revolution in Philadelphia, Obama said he had once hoped that Trump "might show some interest in taking the job seriously... and discover some reverence for the democracy that had been placed in his care".
"But he never did," the former president said. "For close to four years now, he has shown no interest in putting in the work, no interest in finding common ground, no interest in using the awesome power of his office to help anyone but himself and his friends."
Obama went on to claim that Trump "hasn't grown into the job, because he can't", and warned that the current administration will "tear our democracy down if that's what it takes for them to win".
Harris, the first American woman of colour to accept a major party's vice-presidential nomination, also took aim at the current occupant of the White House.
She said Trump's "failure" had "cost lives and livelihoods".
"Right now, we have a president who turns our tragedies into political weapons," Harris added.
The California senator said she would speak "truths" to the American people and pledged that, if elected, she and Biden would help the country recover from the impact of the coronavirus pandemic and recent racial tension.
She stressed there is "no vaccine for racism", adding: "We've got to do the work."
"We can do better and deserve so much more," Harris continued. "We must elect a president who will bring something different, something better, and do the important work."
'Horror'
Trump responded to the attacks against him by suggesting that Harris had once called Biden a racist and accused him of being incompetent.
This was an apparent reference to an earlier Democratic debate, when Harris was still running against Biden in the contest to become the party's presidential nominee.
During the event, Harris criticised Biden for his record on race issues, saying he had once praised senators whose reputations and careers were based on racial segregation. She did, however, preface her comments by telling Biden: "I do not believe you are a racist."
When he was asked in a White House press conference yesterday to respond to the criticism he received from Obama, Trump said: "I see the horror that he's left us and the stupidity of the transactions he made."
The Republican claimed his predecessor was an "ineffective" and "terrible" president.
"President Obama did not do a good job, and the reason I'm here is because of President Obama and Joe Biden," Trump continued. "They did such a bad job that I stand before you as president."
Biden will bring the Democratic National Convention to a close with a speech on Thursday (August 20), while Trump is set to accept his re-nomination as the Republican candidate during his party's convention next week.
Eyes on the election
These testy exchanges between Trump and his political rivals are likely to be just the opening salvos in what looks set to be a bitter election battle.
The Republican leader and Pence will face Biden and Harris in the 2020 presidential election on Tuesday November 3.
How the economy performs in the coming months could be one of the key themes in the race for the White House. The Federal Reserve said this week that the economy is still "well below" pre-pandemic levels, a statement that triggered falls of 0.4% on the S&P 500 share index and 0.3% on the Dow Jones Industrial Average.
Earlier in the week, however, both the S&P 500 and the Nasdaq Composite reached new record highs.
Ryan Detrick, chief investment strategist at LPL Financial, said many people were wondering why stocks were climbing to fresh highs while the jobless rate was at 10% and nearly a million people were filing initial unemployment claims.
"The truth is economic data is backward-looking and stocks are looking ahead to a much brighter future," he added.
What is Tradefair?
Tradefair is Betfair's new spread betting service, offering trading on thousands of financial markets such as Gold, EUR/USD, FTSE 100 and Twitter. Whether you think prices are going up or down, Tradefair lets you take a view.
Check out our latest Special Offers

Please note: Our services include products that are traded on margin and carry a risk that you can lose more than your initial deposit. The products may not be suitable for everyone - ensure you fully understand the risks involved.
Discover the latest articles
Read past articles