US Politics: Kirsten Gillibrand announces presidential bid alongside 14 other Democrats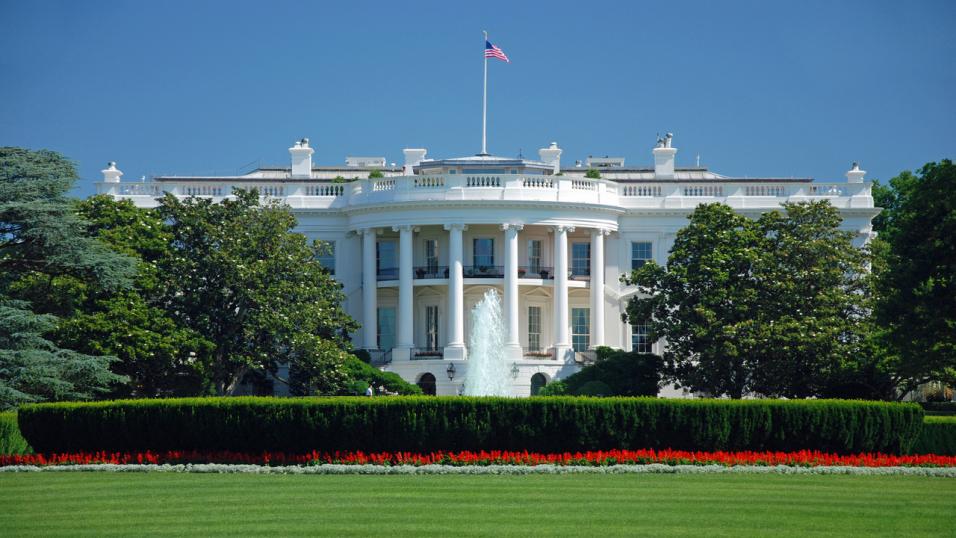 The race for the White House is hotting up
Kirsten Gillibrand adds her name to other Democratic hopefuls, including Bernie Sanders and Elizabeth Warren for the 2020 election. The Tradefair team brings you the latest news in US politics...
"Brave doesn't pit people against each other. Brave doesn't put money over lives. Brave doesn't spread hate. Cloud truth. Build a wall. That's what fear does,"

- Kirsten Gillibrand

New York senator Kirsten Gillibrand is the latest Democrat to add her name to the race for the White House in 2020.
She announced her candidacy with an online video and is expected to highlight her role as a mother of two in her campaign.
Aligning herself with the MeToo movement, Ms Gillibrand has said she will "fight as hard for other people's kids as she would for her own".
Putting her money where her mouth is she called for senator Al Franken to resign immediately after sexual harassment charges were brought. She has also spoken out about the way that Bill Clinton handled the Monica Lewinsky affair.
Taking aim at President Trump
In the video announcing her intention to run, Ms Gillibrand highlighted her objections to the way that current president Donald Trump goes about running the country.
She said: "Brave doesn't pit people against each other. Brave doesn't put money over lives. Brave doesn't spread hate. Cloud truth. Build a wall. That's what fear does."
Gillibrand's competition
She joins 14 other members of the party who have already announced they will be seeking the Democratic nomination.
They include social media star and former congressman Beto O'Rourke, who unsuccessfully tried to unseat Ted Cruz as senator of Texas in 2018. This charismatic contender from El Paso has plenty of star power.
John Hickenlooper is a practical businessman who has just completed two terms as governor of Colorado. He has proved himself capable of enacting progressive reforms on issues including healthcare and gun control.
Governor of Washington State Jay Inslee is big on climate change and has valuable political experience from his current role. This may not put him in as strong position as it would have done a few years ago, however, as such races are now run by different rules.
Bernie Sanders is the frontrunner, after having been knocked out of the 2016 race by Hillary Clinton. He has a devoted fanbase and a well-known name, but only time will tell if that is enough.
Former lawyer and Minnesota senator Amy Klobuchar kept her cool during the Brett Kavanaugh confirmation hearings, when things got somewhat heated.
Cory Booker is the senator for New Jersey and a gifted orator. His background and time served as mayor of Newark will set him in good stead in the modern Democratic party.
Left-leaning Kamala Harris has only been in the public spotlight for a couple of years, but has become the senator for California. As a woman from an ethnic minority she reflects the increasing diversity of the Democrats.
Standing out in opposition to big banks, Elizabeth Warren has been pushing for tougher regulation since the financial crash of 2008. She is a senator from Massachusetts.
Julian Castro has some impressive roles on his CV from being mayor of San Antonio, Texas between 2009 and 2014 to serving as housing secretary under Barack Obama. Despite this, fellow Texans, such as Beto O'Rourke are causing more of a stir.
Representing the Hawaiian district, American Samoa-born Tulsi Gabbard is the first Hindu member of Congress. She has proven controversial in her views on abortion and gay marriage, but is a young, charismatic iconoclast.
Pete Buttigieg is the first openly gay Democratic candidate to run for the office of president. He is currently the mayor of South Bend, Indiana and a veteran of the Afghanistan War.
The first prominent Democrat to announce his intention to run was John Delaney, former representative for Maryland's 6th district. Before going into politics, he had a successful career as a businessman and entrepreneur.
Marianne Williamson is a spiritual leader, author and activist, who wants to turn politics on its head. Having written four New York Times bestsellers, she knows the recipe for success, but whether this will translate into a new field is yet to be seen.
Founder and executive of a number of start-ups, Andrew Yang is running on a human-centred capitalism platform. He believes in Medicare for all and wants to implement a $1,000 a month basic income.
Growth lower than predicted
The current incumbent of the White House is facing the reality that growth is much lower than his administration has predicted. Official figures from the Fed predict it will stand at a measly 2.1 per cent this year, which is bad news for the Trump administration.
What is Tradefair?
Tradefair is Betfair's new spread betting service, offering trading on thousands of financial markets such as Gold, EUR/USD, FTSE 100 and Twitter. Whether you think prices are going up or down, Tradefair lets you take a view.

Check out our latest Special Offers

Please note: Our services include products that are traded on margin and carry a risk that you can lose more than your initial deposit. The products may not be suitable for everyone - ensure you fully understand the risks involved.

Discover the latest articles
Read past articles