US Politics: Kamala Harris the new favourite for Democratic nominee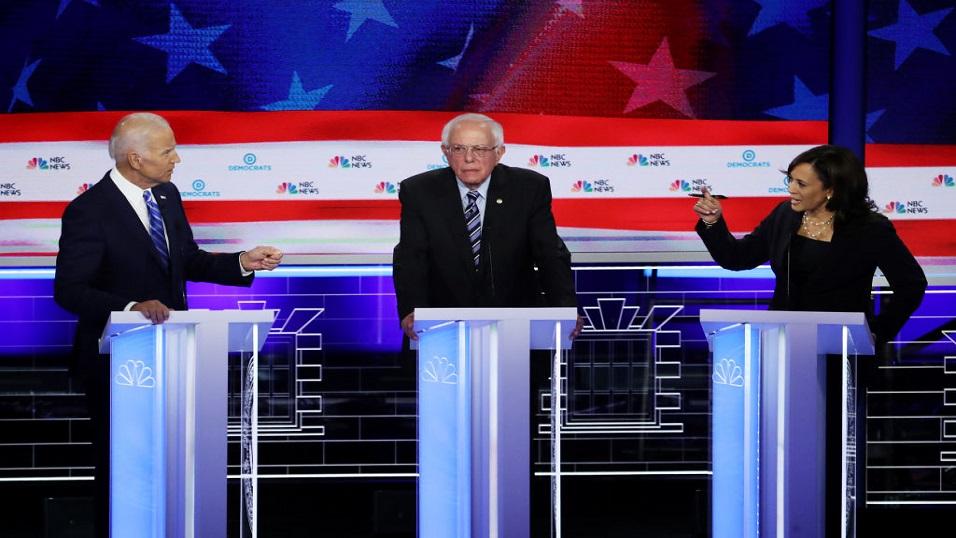 Kamala Harris is the new favourite to face Donald Trump in 2020
The race to the Democratic Party nominee for president in 2020 kicked into gear this week as Kamala Harris overtook Joe Biden to become the new favourite, says Max Liu...
"Biden's team have adopted the "keep him out of trouble" strategy but, as Boris Johnson has found in the UK, trouble can always find a candidate."
Kamala Harris 4.03/1 is the favourite to be the Democratic party nominee for the 2020 US presidential election following a strong performance in this week's first round of televised debates.
Harris is now 8.88/1 to the next president, although Trump is the favourite to win next year's election at 2.186/5.
The Democrats held two debates, on Wednesday and Thursday, due to the large field of candidates. Across the four hours of debate, Harris was the undoubted star as she criticised previous front-runner Joe Biden for his record on race.
Biden has reportedly dropped ten polling points in the aftermath, while Harris has received $2m in campaign donations.
Arrogant Biden's odds drift after debate
Biden, who was vice president for eight years under Barack Obama, has been the favourite in the betting for weeks, as the Democrats try to find a candidate who can beat Trump next year, but Biden floundered in debate and his odds have drifted to 7.06/1.
Just over a fortnight ago, he was the firm favourite at 3.39/4, with Harris out at 7.87/1. He was the Democrats' establishment candidate and seen as the best bet to win back blue collar Americans who went to Trump in 2016. Biden also sets much store by his ability to work across the aisles with Republicans.
At 76, Biden has laughed off claims he's too old for the White House and played down criticism for his treatment of women over his long career in politics.
Lately, however, Biden has been called arrogant and aloof by journalists, as his campaign team kept him away from the press on the assumption that, unlike the other candidates, he has a large nationwide following. The Biden team have taken it for granted that he would win the Democratic nomination and concentrated on preparing their man to face Trump next year.
This looks like a misguided strategy, not least because, while campaigning with Obama, Biden was an excellent debater (arguably better than Obama), schooling Paul Ryan en route to victory in 2012.
Biden's team have adopted the "keep him out of trouble" strategy but, as Boris Johnson has found in the UK, trouble can always find a candidate. On Thursday, Biden was unprepared for the occasion and looked surprised by the focus and ferocity of Harris's attack.


Harris achieves breakout moment
Before the debate, it was said that Harris's campaign was looking for its 'breakout moment'. Harris has travelled the country for several months and, at times, has made powerful speeches to large crowds. She has confronted head on criticisms over her time as a prosecutor in California, the state she represents in the US Senate, although some on the left remain sceptical and call her out as a law and order hardliner.
On Thursday, Harris achieved her breakout moment by criticising Biden for working with segregationists and for not supporting bussing (the practice from the early-1970s on of transporting BAME children to schools outside their districts to end segregation). The initiative was personal to Harris as she was bussed to school.


Warren and Buttigieg also impress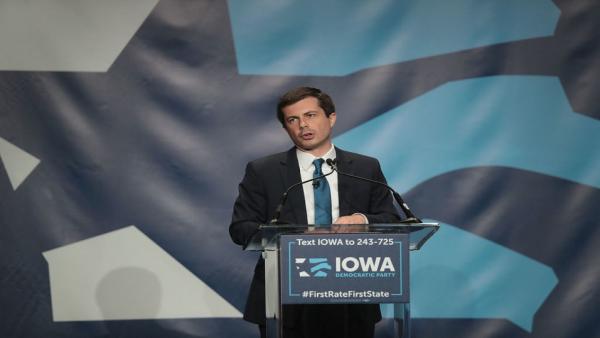 Harris also overshadowed Bernie Sanders 11.010/1, who focused his fire on Trump during the debate, calling the president a liar and a racist. There were strong performances from other candidates, though.
Elizabeth Warren's 5.85/1 campaign has taken off in recent weeks and, on Wednesday, she cemented her position. Warren has long been a favourite of this column (I wanted her to take on Hillary Clinton for the 2016 nomination) and, while she might not be the nominee this time, her intellectual power and command of policy detail could make her a good bet to get on the ticket as a VP nominee.
Incidentally, you can get 3.02/1 on the next US president being a woman.
Pete Buttigieg gave a decent account of himself, although he's drifted to 9.617/2, having traded at 6.411/2 while Biden was the front-runner. Cory Booker 55.054/1 and Julian Castro 90.089/1 also performed well enough to suggest bettors underrate their chances.
You can usually rely on American presidential races to throw up moments of eccentricity. This week's debates didn't disappoint and, arguably the standout moment of the two nights, belonged to self-help guru Marianne Williamson 500.00499/1 who was, well, see for yourself...
When asked about the first issue they'd tackle if elected president, Marianne Williamson said she'd call New Zealand's prime minister to say "the United States of America is going to be the best place in the world for a child to grow up" https://t.co/THE0z1clIy #DemDebate2 pic.twitter.com/0oFVTC4ddb

? CNN (@CNN) June 28, 2019
Discover the latest articles
Read past articles