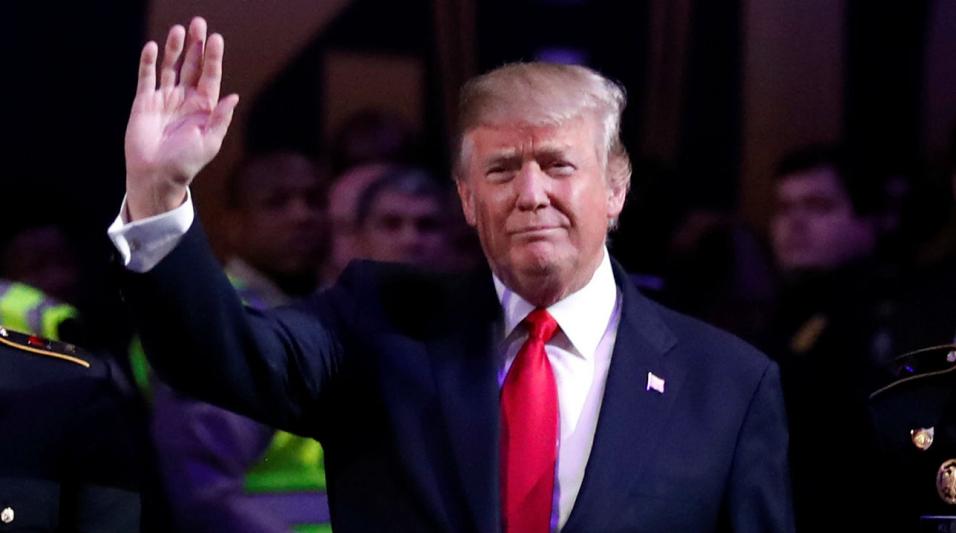 The US President's plan to abolish protection for young immigrants has been stalled after a Federal Judge blocked it.
A Federal Judge has blocked President Trump's move to scrap the DACA programme, which protected young immigrants from deportation. The Tradefair team brings you the latest in US politics...
"DACA covers a class of immigrants whose presence, seemingly all agree, pose the least, if any, threat and allows them to sign up for honest labour on the condition of continued good behaviour."

- US District Judge William Alsup.
A Federal Judge has blocked President Donald Trump's plan to abolish the Deferred Action for Childhood Arrivals (DACA) programme.
US District Judge William Alsup granted a request by California and others earlier this week to temporarily prevent the President from ending the programme, allowing those affected to complete their lawsuits.
The White House has described the move as "outrageous", while the President himself said it proved how the US court system was "broken and unfair".
Taking to Twitter to air his opinion, Trump said: "It just shows everyone how broken and unfair our Court System is when the opposing side in a case (such as DACA) always runs to the 9th Circuit and almost always wins before being reversed by higher courts."
DACA was introduced during Obama's presidency and protected any immigrants that had come to the US illegally as children from being deported. It's estimated that it has excused around 800,000 people from deportation and allows them the rights of citizens to education and employment in the country.
In September last year, US Attorney General Jeff Sessions announced that it would be phased out, saying President Obama had "exceeded his authority" when he introduced it in 2012. Congress was then given six months to enable any permanent protections for the so-called "Dreamers" before they would be deported.
At risk of "serious, irreparable harm"
Judge Alsup said lawyers who supported DACA had clearly demonstrated that young immigrants "were likely to suffer serious, irreparable harm" without court action. He also said many legal teams believe they have a strong chance of winning their cases.
Shortly after the decision was announced, the Department of Justice said it didn't change the fact the programme was an "illegal circumvention of Congress".
"The Justice Department will continue to vigorously defend this position, and looks forward to vindicating its position in further litigation," Department Spokesman Devin O'Malley said in a statement.
Press Secretary Sarah Sanders also called the programme "unconstitutional" and said the President was "committed to the rule of law". She added that Trump would work with both parties to "reach a permanent solution".
A lawful exercise
Judge Alsup described this as a "flawed legal premise", citing numerous examples of how immigration authorities had provided similar protection to immigrants.
"DACA was and remains a lawful exercise of authority by immigration officials," Alsup wrote.
The Federal Judge also highlighted the significance to the American economy, saying the programme was important not just for DACA recipients and their families, but also for the employers they work for, the US tax treasuries and the wider economy.
"DACA covers a class of immigrants whose presence, seemingly all agree, pose the least, if any, threat and allows them to sign up for honest labour on the condition of continued good behaviour," Alsup wrote.
What is the future for Dreamers?
When Sessions first announced the abolition of DACA, it sparked a flurry of lawsuits across the US, with legal professionals donating their services for free to allow Dreamers to stay.
However, this isn't the first immigration move made by President Trump that has been blocked by the US courts. During his first few weeks in the Oval Office, he tried to ban travellers from Muslim-majority countries from entering the country, but numerous Federal Judges prevented it until the Supreme Court allowed a revised version to go through.
Similarly, the DACA rescindication has been amended from its original proposal, allowing recipients to stay for the remainder of their two-year authorisations. It also permits anyone whose status was due to expire within six months to apply for another two-year term.
This still doesn't go far enough to protect young immigrants who have made their lives - and contributed to - the US, critics have said.
Jeffrey Davidson, an Attorney for the University of California governing board, said Dreamers have taken out loans, enrolled in school and even made decisions about whether to get married and start families on the basis of DACA and now face "horrific" consequences.
He said the government had considered none of these factors when they decided to abolish the programme.
What will the impact be on the US economy?
It's estimated that deporting all of the Dreamers will cost in excess of $400 billion, but there are more than just the administrative costs of removing 800,000 people from the country to consider.
A report from FWD.us, a pro-immigration reform group co-founded by Facebook Founder Mark Zuckerberg, found that 91% of DACA recipients are employed. Overall, it's estimated that abolishing the programme would reduce economic growth by $280 billion.
This comes at a time when the US economy is already a little uncertain, as Trump recently passed the most significant tax reform for decades. All this may mean that investors are hesitant to make any major moves.
Although the markets hit near-record highs in the wake of Trump's tax reform, most have now settled causing many to consider what the long-term impact of the changes will be.

What is Tradefair?
Tradefair is Betfair's new spread betting service, offering trading on thousands of financial markets such as Gold, EUR/USD, FTSE 100 and Twitter. Whether you think prices are going up or down, Tradefair lets you take a view.

Check out our latest Special Offers

Please note: Our services include products that are traded on margin and carry a risk that you can lose more than your initial deposit. The products may not be suitable for everyone - ensure you fully understand the risks involved.