US Politics: Is Trump getting worried about Mueller probe?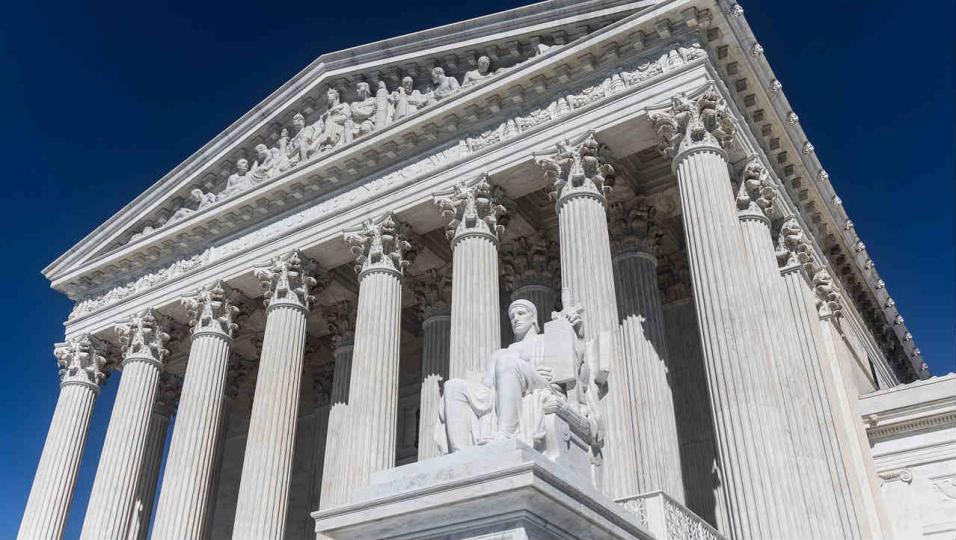 Will President Trump have his day in court with Robert Mueller and his team?
Donald Trump is showing signs that the investigation into the 2016 election is starting to weigh down on him. The Tradefair team brings you the latest from US politics...
"The President of the United States just called on his Attorney General to put an end to an investigation in which the President, his family and campaign may be implicated."

- Adam Schiff, California Congressman.

Even President Trump's harshest critics would struggle to blame him for feeling stressed during his time in the Oval Office. But is the pressure starting to get too much?
Donald Trump has had a lot to manage during his 20 months as Commander-in-Chief. From backlash to his more controversial policies to the Stormy Daniels and Access Hollywood scandals, it would be understandable if it was all getting a little too much for the former reality TV star.
Of course, the biggest cloud hanging over the US President is that of Robert Mueller's investigation into Russia's potential interference into the 2016 election. Mueller, the former head of the FBI, has been leading the probe since May 2017 and there's no timeline for when it may reach a conclusion.
Perhaps this is why Trump is growing tired and has called on the Attorney General to force it to end, despite Jeff Sessions recusing himself from the investigation.
..This is a terrible situation and Attorney General Jeff Sessions should stop this Rigged Witch Hunt right now, before it continues to stain our country any further. Bob Mueller is totally conflicted, and his 17 Angry Democrats that are doing his dirty work are a disgrace to USA!

? Donald J. Trump (@realDonaldTrump) August 1, 2018
The President also tweeted that the team handling the probe had "illegal, improper goals" and that Mueller was only concerned with "creating the illusion of objectivity around his investigation".
An "attempt to obstruct justice"?
Again, Trump's tweets sparked criticism. California Congressman Adam Schiff, the top Democrat on the House Intelligence Committee, said: "The President of the United States just called on his Attorney General to put an end to an investigation in which the President, his family and campaign may be implicated. This is an attempt to obstruct justice hiding in plain sight."
However, Trump's comments were quickly placated by his personal lawyer Rudy Giuliani, who said in a statement that the President was "expressing his opinion" and that no Presidential order would be issued.
Maybe it's the fact that the probe is now trying his ex-campaign chief Paul Manafort that has pushed Trump over the edge? Or perhaps it's concern that he may be the next target?
Reports suggest that Trump has learnt that Mueller has his sights set on him, wanting to question him about obstruction of justice.
According to ABC News, Mueller said he "will limit the scope of questioning and would like to ask questions both orally and written for the President to respond to".
Is Mueller leading a "witch hunt"?
It appears as though Trump is eager to have his day in court and that it's his legal team that are reluctant to let him take the stand. The Wall Street Journal reports that the President is pushing his lawyers to reach an agreement about a potential interview with Mueller and his team.
He is allegedly keen to clear himself of any wrongdoing and believes he can "convince the investigators for the special counsel...that their own inquiry is a witch hunt".
Negotiations have been going back and forth about interviewing the US President for eight months and Mueller is reportedly standing firm on the topics he wants to grill Trump about. However, they did make a concession, allowing the Commander-in-Chief to submit written answers to some questions.
This hasn't been enough to persuade Trump's lawyers that it's worth any potential risk. Since he walked into 1600 Pennsylvania Avenue, the President has become renowned for his less-than-timid approach to public speaking, often taking to Twitter to express his opinion on global matters. This, along with his legal team's reluctance to allow him to speak to Mueller and his team, could suggest that Trump's lawyers are worried about what he may say on the stand.
Could Trump lose support in the midterms?
Perhaps the President's willingness to answer questions is a sensible approach, as refusing an interview could risk a nasty and length court battle over subpoena. This could easily run into the crucial midterm elections in November, which many are already concerned may not strengthen Trump's position.
There's also a danger that being hesitant to appear before the investigation could increase suspicion that the President has something to hide.
Mueller's investigation has largely been ticking over in the background, with the stock market being relatively unwavered by its developments. However, the biggest fear for investors is that Trump will crack and get rid of Mueller, which could have dire consequences. Experts have suggested that it could shock Wall Street, at least in the short term, as it could be deemed unconstitutional.
For now, at least, traders have a strengthening economy and blossoming corporate earnings to focus on, which may go some way to distract from the President's more recent headlines.

What is Tradefair?
Tradefair is Betfair's new spread betting service, offering trading on thousands of financial markets such as Gold, EUR/USD, FTSE 100 and Twitter. Whether you think prices are going up or down, Tradefair lets you take a view.

Check out our latest Special Offers

Please note: Our services include products that are traded on margin and carry a risk that you can lose more than your initial deposit. The products may not be suitable for everyone - ensure you fully understand the risks involved.