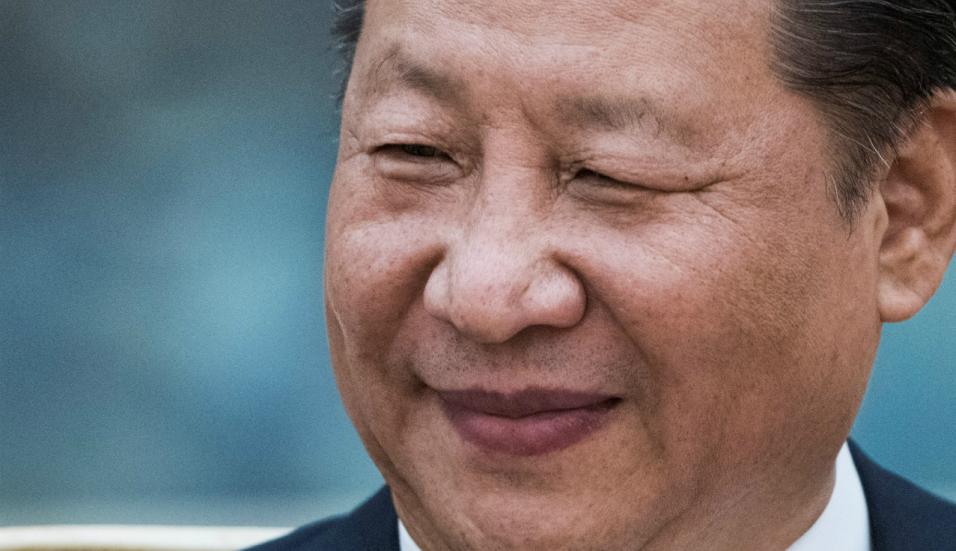 President Trump has praised China for its trade with the US, despite previously criticising it.
President Trump does a U-turn on China's trade deal with the US, blaming unfair practices on his predecessors. The Tradefair team brings you the latest news from the US...
"Today, I discussed with President Xi the chronic imbalance in our relationship as it pertains to trade and the concrete steps it will take to solve the problem of massive trade distortion."

- Donald Trump, US President.
Donald Trump has praised China for its trade relationship with the US, despite previously lambasting it.
"I don't blame China," Trump told business leaders inside Beijing's Great Hall of the People. "After all, who can blame a country for being able to take advantage of another country for [the] benefit of their citizens? I give China great credit."
His comments were made after a two-hour meeting with Chinese President Xi Jinping and saw Trump shift blame to his predecessors.
Unfair and one-sided trade
During his speech, he said previous US Presidents had allowed the "trade deficit to take place and to grow", resulting in "a very unfair and one-sided" trade relationship with China.
This is a marked change of opinion for Trump, who has heavily criticised China in the past for taking advantage of US trade deals.
The state visit seems to have been a lucrative one for both sides. Trump and Xi announced that they had signed business agreements, which would be worth $250 billion (£190 billion). However, it's unclear whether this is through new deals or whether this includes the country's previous arrangements.
Regardless, the markets are likely to respond positively to the news that the US has strengthened its relationship with China.
The pull of promised tax reform
It comes at a time when the US President is trying to push through major reforms for the tax system, but faltering progress has caused many experts to become concerned about the policy.
Financial investors are eagerly waiting for news on the bill's progress, which its supporters claim will help boost business in the US.
However, the markets have been cautious about the US's continuing troubled relations with North Korea. Unsurprisingly, the matter was discussed during Trump's state visit.
The US President has consistently told China to sever ties with Pyongyang and criticised Xi's approach to Kim Jong Un's leadership.
Just talk?
In July, he tweeted that Beijing had done "NOTHING for us with North Korea, just talk".
However, he seemed to have changed his approach during his visit, which is part of a five-nation Asian tour.
China is still North Korea's biggest trade partner and has come under pressure to end its relationship with the country, after threats from its leader Kim Jong Un to the US.
Speaking about Pyongyang's nuclear programme, Trump said China "can fix this problem easily and quickly" and urged Xi to do more.
He remarked: "I am calling on [Xi] to work very hard. I know one thing about your President. If he works on it hard, it'll get done."
A more gentle approach from Trump
Trump thanked the Chinese President multiple times for his efforts to restrict trade with North Korea and said both China and the US would work towards fully implementing UN sanctions.
The US President's more placatory tone during his state visit will not be welcome news for many. Trump was elected partly for his tough attitude on relations with other countries that disadvantaged US workers.
Instead, the rhetoric between the two nations was that of wanting to put aside any differences and replace it with a cooperative partnership.
'Vibrant trade relationship'
"We want a vibrant trade relationship with China," Trump said. "We also want a fair and reciprocal one. Today, I discussed with President Xi the chronic imbalance in our relationship as it pertains to trade and the concrete steps it will take to solve the problem of massive trade distortion."
Xi explained that it was natural for "two distinctive countries" to have different views, but emphasised the key was being able to handle and manage them properly.
Financial investors are likely to still be wary of the relationship between China and the US, with very little detail emerging from the talks.
Since Trump's inauguration, there's been a lack of a coherent explanation of how the US views China and what the future between the two countries looks like. This will only be exacerbated by the seemingly contradictory statements released by Trump during his current visit.
Senior US officials have said they want to see a constructive and results-oriented relationship between the US and Beijing. However, due to President Trump's inconsistent approach to China, which has included threats to bring "fire and fury" along the Chinese border, there's a great deal of confusion surrounding relations between the two nations.
This will further encourage the markets to be wary of what a long-term US-China relationship looks like.
More support needed in his administration
Trump's administration has been handicapped by its slow progress to appoint undersecretaries and assistant secretaries to the key departments that handle such strategies.
While previous Presidents have avoided confronting China with many issues, Trump has clearly stated two goals for ongoing relations with the country; North Korea and trade. However, this will make it much more obvious whether or not progress is made in the upcoming months.
China's ties with Pyongyang are delicate though, and Xi needs to be able to trust that Trump understands this for their long-term ties to have any real value. The US President's Twitter feed may be enough to dissuade Xi from taking Trump seriously and trusting the US enough to renegotiate its relations with North Korea.
This would undoubtedly be seen as a failure for the US administration, and would put more pressure on Trump to push through a successful tax reform.

What is Tradefair?
Tradefair is Betfair's new spread betting service, offering trading on thousands of financial markets such as Gold, EUR/USD, FTSE 100 and Twitter. Whether you think prices are going up or down, Tradefair lets you take a view.

Check out our latest Special Offers

Please note: Our services include products that are traded on margin and carry a risk that you can lose more than your initial deposit. The products may not be suitable for everyone - ensure you fully understand the risks involved.