US Politics: Former Trump adviser summoned to impeachment inquiry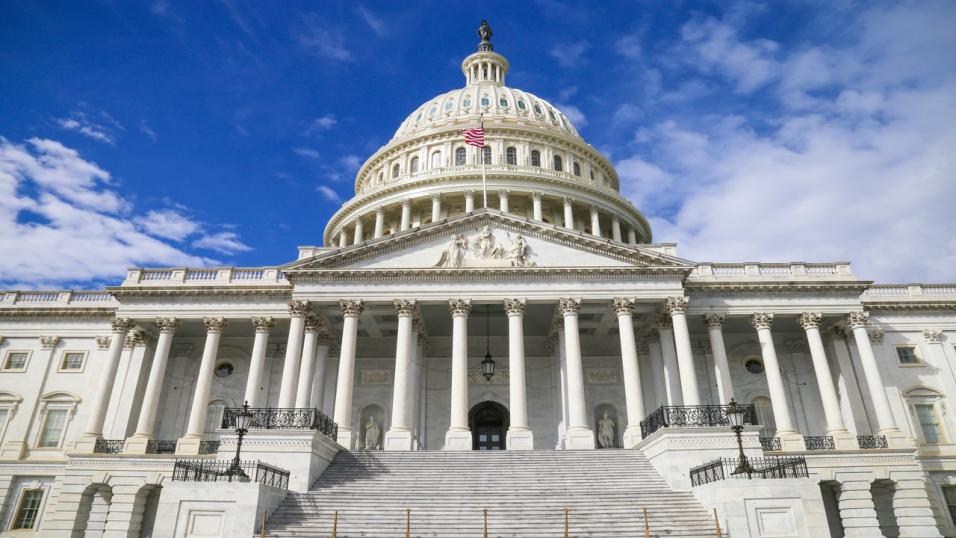 Bolton has been asked to appear before investigators at the Capitol Building
Investigators leading the impeachment investigation into Donald Trump have asked for testimony from the president's former national security adviser, John Bolton. Tradefair brings you the latest from US politics...
"Bolton is not willing to appear voluntarily but I stand ready at all times to accept service of a subpoena on his behalf."

- John Bolton's attorney, Charles Cooper
The ongoing impeachment investigation into Donald Trump could soon hear testimony from its most senior witness yet: John Bolton, the president's former national security adviser.
Democrats leading the inquiry have invited Bolton to testify on November 7, but it is not yet clear whether he will appear voluntarily or if the committees conducting the probe will have to issue a subpoena.
The White House this week described the impeachment inquiry as an "illegitimate sham".
'Drug deal'
Democrats commenced impeachment proceedings after concerns were raised about a phone call between Trump and Ukrainian president Volodymyr Zelensky, during which it's claimed the US leader pressured Zelensky to investigate Joe Biden, a leading candidate for the Democratic 2020 presidential nomination, and his son Hunter Biden.
Previous witnesses have told the impeachment investigators that Bolton was alarmed by alleged efforts by figures including Gordon Sondland, US ambassador to the EU, and Mick Mulvaney, acting White House chief of staff, to ask Ukraine for political help.
Bolton left his position as national security adviser in September, before the inquiry began.
He is said to have told Fiona Hill, Trump's former top adviser on Russia: "I am not part of whatever drug deal Sondland and Mulvaney are cooking up."
It has also been reported that Bolton raised concerns about efforts by Rudy Giuliani, Trump's private lawyer, to pressure Ukraine into investigating Biden.
Giuliani admitted in a television interview last month that he had asked Ukraine to look into the Democratic presidential hopeful, who served as vice-president under Barack Obama from 2009 to 2017.
Discussing the request for Bolton to testify before impeachment investigators, his attorney, Charles Cooper, told CBS News: "Bolton is not willing to appear voluntarily but I stand ready at all times to accept service of a subpoena on his behalf."
Several high-profile witnesses have already given testimony, including Lt Col Alexander Vindman, a White House official who monitored the July 25 phone call between Trump and Zelensky.
Vindman said he "did not think it was proper to demand that a foreign government investigate a US citizen". He also claimed that certain key details of the call were omitted from the transcript released by the White House.
The next steps in impeachment
There will be a key development in the impeachment investigation today (October 31) as the House of Representatives votes on a resolution outlining the Democrats' next steps in their efforts to impeach Trump.
So far, hearings and witness testimonies have taken place behind closed doors, attracting criticism from Republicans. The motion being put forward today sets out steps for the public phase of the inquiry and gives the lead role in future hearings to Adam Schiff, chairman of the intelligence committee.
As the Democrat-controlled House of Representatives prepares to vote on the resolution, the White House has dismissed the impeachment probe as "an illegitimate sham from the start", because it "lacked any proper authorisation by a House vote".
A statement from the president's press secretary, Stephanie Grisham, read: "The White House is barred from participating at all, until after Chairman Schiff conducts two rounds of one-sided hearings to generate a biased report for the Judiciary Committee. Even then, the White House's rights remain undefined, unclear, and uncertain - because those rules still haven't been written."
Meanwhile, on Wall Street...
While the political wranglings and machinations have continued in Washington this week, records have been falling on Wall Street as investors reacted positively to the Federal Reserve's third interest rate cut of the year.
The markets were also encouraged by comments from Fed chairman Jerome Powell suggesting that it will be some time before the central bank considers raising rates. He said there would need to be a "really significant" increase in inflation before a rate hike becomes a possibility.
An increase of 0.3% took the S&P 500 index to an all-time high of 3,046.77 on Wednesday October 30, while the Nasdaq Composite rose by the same amount and the Dow Jones Industrial Average ended the day up 0.4%.
The interest rate announcement followed better-than-expected economic results published earlier in the day. The Commerce Department said US GDP increased by 1.9% in the third quarter, beating forecasts of 1.6% growth.
What is Tradefair?
Tradefair is Betfair's new spread betting service, offering trading on thousands of financial markets such as Gold, EUR/USD, FTSE 100 and Twitter. Whether you think prices are going up or down, Tradefair lets you take a view.
Check out our latest Special Offers

Please note: Our services include products that are traded on margin and carry a risk that you can lose more than your initial deposit. The products may not be suitable for everyone - ensure you fully understand the risks involved.
Discover the latest articles
Read past articles