US Politics: Explosive Cohen testimony heard in Congress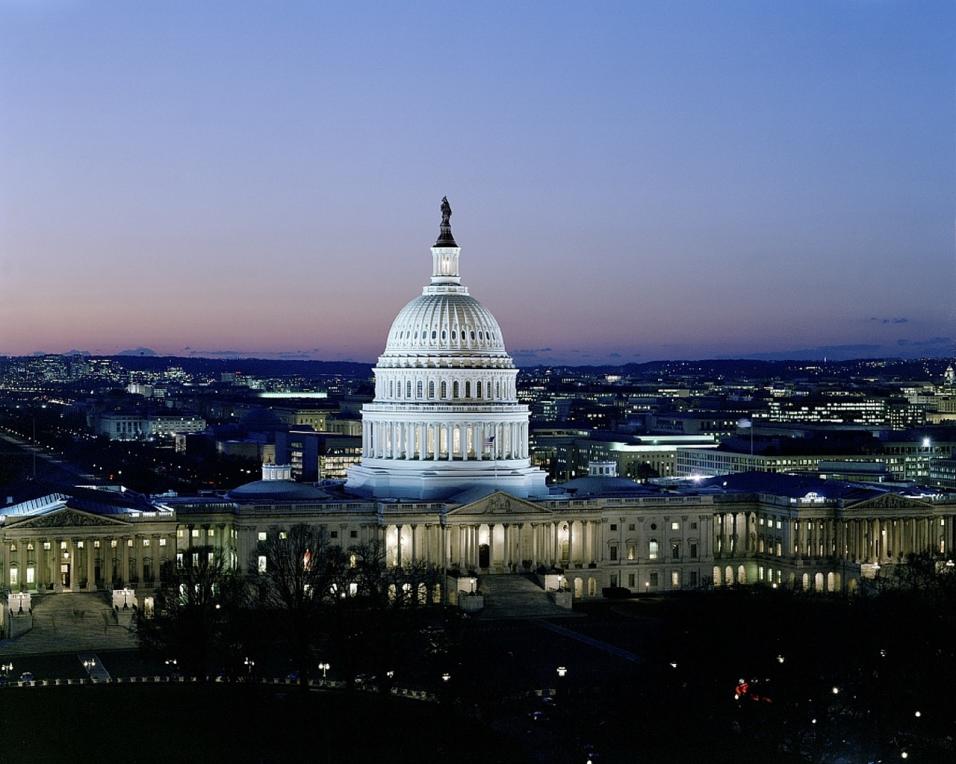 Cohen gives evidence to Congress
The testimony of Michael Cohen to the House Oversight Committee could prove highly damaging to President Trump in the months to come. The Tradefair team brings you the latest news in US politics...
"The Cohen hearings are not great from an optics perspective, but it's probably not enough to move markets,"

- Amanda Agati, co-chief investment strategist at PNC Financial Services Group
Donald Trump's former lawyer Michael Cohen has appeared in front of Congress and his explosive testimony could prove highly damaging to the president.
During five hours of intense questioning in Washington on Wednesday (February 27), Cohen presented a series of revelations regarding his time working with the president to the House Oversight Committee.
What did we learn?
Potentially the most pertinent evidence to come out of Cohen's testimony will be the extent to which the president is now believed to have been involved in Russian collusion in the run-up to the 2016 presidential election.
Cohen stated that Trump was aware of the fact that WikiLeaks was preparing to release potentially damaging emails of his then-rival Hillary Clinton, noting that his response at the time was: "Wouldn't that be great."
In addition, the former lawyer claimed the president was aware of a mysterious meeting between Trump's son, Donald Jr, son-in-law Jared Kushner and Republican campaign chair Paul Manafort with a Russian official who claimed to have "dirt" on Clinton in June 2016.
According to Cohen, the full extent of the president's criminal behaviour is not yet public knowledge, but soon could be.
Illinois Democrat Raja Krishnamoorthi asked: "Is there any other wrongdoing or illegal act that you are aware of regarding Donald Trump that we haven't yet discussed today?"
"Yes and, again, those are part of the investigation that's currently being looked at," he replied.
Cohen also alleged that the president ordered him to pay $130,000 to former adult film star Stephanie Clifford in exchange for her silence regarding an extramarital affair. Cohen claimed he was then reimbursed by Trump in the months following, during his time in office.
Finally, he did confirm that the president had never directly asked him to lie to Congress, but had strongly implied that he should, using the phrase: "Michael: there's no Russia."
What it all means for the president
Despite a series of questions designed to discredit Cohen, Trump's former lawyer was in no mood to acquiesce.
Indeed, he presented a series of cutting one-liners when attacked by Republican representatives, including when asked whether he expects to have a source of income out his dealings with the president in future, saying: "I don't expect I'm going to have a source of income when I'm in a federal penitentiary."
Meanwhile, regarding the accusation that he is a "pathological liar", Cohen retorted: "Sir, I'm sorry, are you referring to me or the president?"
It all paints a rather dim picture for the embattled president, with more detail expected to emerge giving further ammunition to his political rivals in the coming weeks and months.
US markets more focused on China
Despite the damaging and inflammatory nature of Cohen's testimony, US markets remain focused on the potentially far larger issue of the ongoing trade war between the US and China.
"The Cohen hearings are not great from an optics perspective, but it's probably not enough to move markets," Amanda Agati, co-chief investment strategist at PNC Financial Services Group, told MarketWatch.
Indeed, both the Dow Jones and S&P 500 have fallen in recent days amid continued fears of the trade war impact on the US economy. The Nasdaq, meanwhile, remained relatively stable, but may also succumb to downward pressure should further revelations around the president add to an increasingly negative market attitude.
What is Tradefair?
Tradefair is Betfair's new spread betting service, offering trading on thousands of financial markets such as Gold, EUR/USD, FTSE 100 and Twitter. Whether you think prices are going up or down, Tradefair lets you take a view.

Check out our latest Special Offers

Please note: Our services include products that are traded on margin and carry a risk that you can lose more than your initial deposit. The products may not be suitable for everyone - ensure you fully understand the risks involved.

Discover the latest articles
Read past articles