US Politics: EU told to "prepare for the worst" with Donald Trump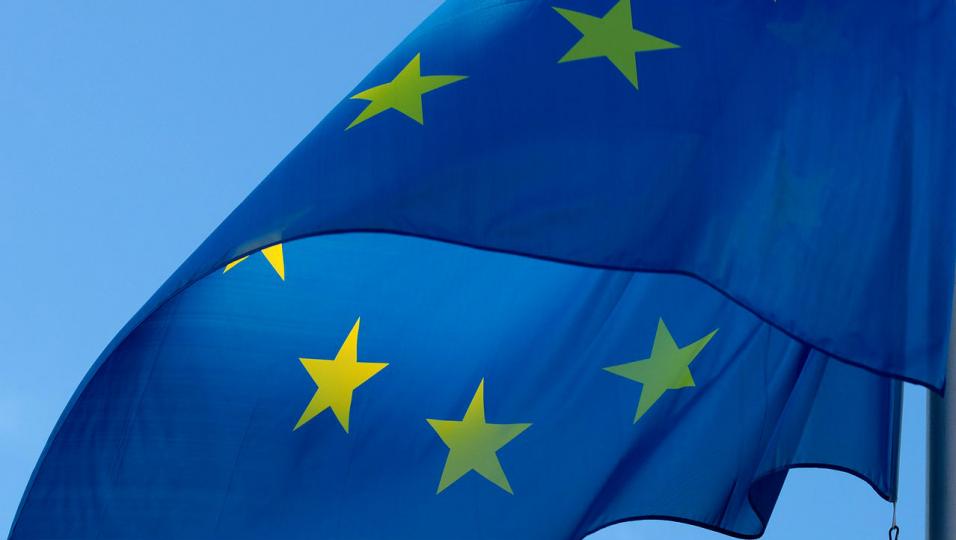 Donald Tusk has warned member states to prepare for the worst with Donald Trump.
Donald Tusk has warned the EU to prepare for the "worst-case scenarios" because of President Trump's actions. The Tradefair team brings you the latest from US politics...
"It is my belief that, while hoping for the best, we must be ready to prepare our union for worst-case scenarios."

- Donald Tusk, European Council President.
It's difficult to think of a time when relations between the US President and the rest of the world have been so strained. This week they took another step towards breaking point, with the President of the European Council Donald Tusk warning that member states would need to prepare for "worst-case scenarios".
The caution comes as Donald Trump's increased tariffs on imports have sparked a trade war that seems to be worsening by the day. In a letter to EU states, Tusk also took aim at the US President's style of leadership, saying that "divisions" go further than just trade disputes and that Trump's actions could make the West's unity vulnerable.
He said: "Despite our tireless efforts to keep the unity of the West, transatlantic relations are under immense pressure due to the policies of President Trump.
"Unfortunately, the divisions go beyond trade. I will share with you my political assessment of where things stand.
"It is my belief that, while hoping for the best, we must be ready to prepare our union for worst-case scenarios."
Tusk's warning on Trump
The letter served as an invitation to the member states to the EU Summit taking place this week (June 28 - 29), where Tusk and other senior EU officials are expected to discuss the international impact of Trump's trade war at length.
Senior EU officials later expanded on Tusk's ominous warning, adding that the US President's approach to international relations was "very dangerous".
It's not the first time the European Council President has criticised Trump.
Looking at latest decisions of @realDonaldTrump someone could even think: with friends like that who needs enemies. But frankly, EU should be grateful. Thanks to him we got rid of all illusions. We realise that if you need a helping hand, you will find one at the end of your arm.

? Donald Tusk (@eucopresident) May 16, 2018
It appears that Tusk's concerns about the implications of Trump's trade war may be well founded as this week Harley-Davidson announced that it would be moving some of its manufacturing efforts outside the US to avoid EU tariffs. The EU, along with China, have implemented their own increased charges on US imports in retaliation to the behaviour of Trump.
Estimates suggest that Trump's steel and aluminium tariffs will cost Harley-Davidson $20 million, while retaliatory tariffs could cost an additional $45 million. The US President lashed out at the iconic American motorcycle brand for taking jobs away from the country.
Harley-Davidson should stay 100% in America, with the people that got you your success. I've done so much for you, and then this. Other companies are coming back where they belong! We won't forget, and neither will your customers or your now very HAPPY competitors!

? Donald J. Trump (@realDonaldTrump) June 27, 2018
This comes despite Harley-Davidson opening its first overseas factory in 1998, as it looked to take advantage of the free economic zone in the state of Amazonas, Brazil.
More implications than trade?
However, with relations so tense between the United States and the rest of the world, concerns extend further than trade implications.
The Independent cites a senior EU official as saying: "Since the beginning of the Trump presidency we have had a lot of questions..
"We are more and more concerned that these are not just incidents - it is starting to look like a pattern... which is indeed very worrying from the perspective of Europeans - a pattern of a new American doctrine in which there are no friends, no enemies, a pattern of a doctrine in which a rule-based international system is not at the very centre, it's not the very biggest value."
As with most developments during Trump's presidency, it's likely that the markets will prove to be surprisingly resilient. However, if US businesses continue to turn against the President this could change.
Probably the most significant legal challenge Trump has faced from a company is the action taken by the American Institute for International Steel, which wants the President's actions to be deemed unconstitutional.
Other businesses have threatened to increase prices if Trump acts on his threats to target auto imports next. This surge in prices will be passed onto consumers, which could make investors nervous.

What is Tradefair?
Tradefair is Betfair's new spread betting service, offering trading on thousands of financial markets such as Gold, EUR/USD, FTSE 100 and Twitter. Whether you think prices are going up or down, Tradefair lets you take a view.

Check out our latest Special Offers

Please note: Our services include products that are traded on margin and carry a risk that you can lose more than your initial deposit. The products may not be suitable for everyone - ensure you fully understand the risks involved.