US Politics: Does President Trump's shrinking legal team signal trouble?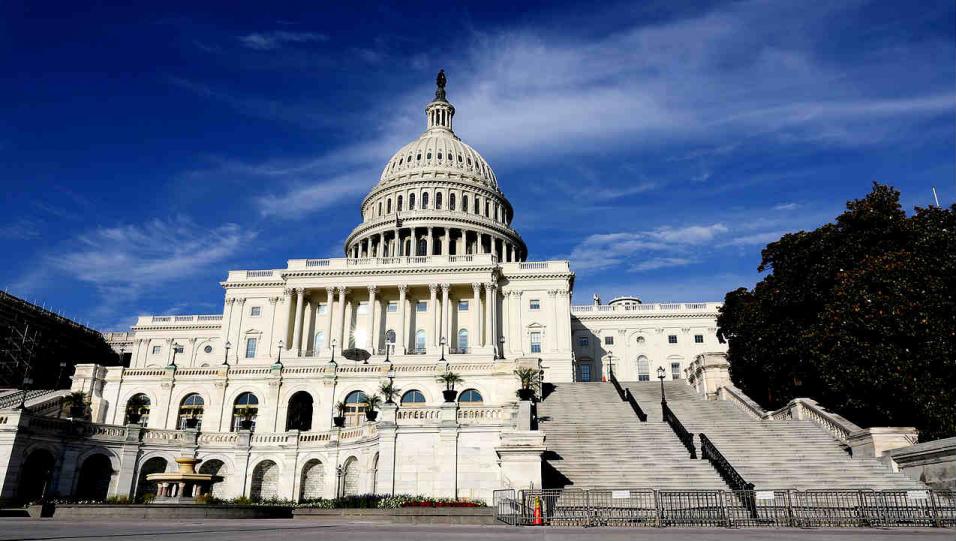 As President Trump continues to be the subject of a Special Counsel investigation does his shrinking legal team signal bad news?
The President seems to be struggling to find legal representatives to join his team but does this mean Trump's in trouble? The Tradefair team brings you the latest in US Politics...
"Fame & fortune will NEVER be turned down by a lawyer…"

- Donald Trump, US President.
President Trump has had to navigate a number of scandals during his year-long time in the White House but are cracks starting to appear in his resolve? Donald Trump, who is still at the centre of an investigation from Special Counsel Robert Mueller, is caught in another controversy over an alleged affair with adult film star Stormy Daniels.
There are also growing problems surrounding Trump's hotel business and whether they represent a conflict of interest. Although lawsuits are nothing new for the former reality TV star, the speed at which these allegations are hitting the President must be more than a little daunting and poses potential problems for his ongoing credibility. It's also likely to be concerning that the investigation into Russia's alleged interference with the 2016 election doesn't seem to be going away. In fact, all signs suggest that it's going from strength to strength.
Mueller's investigation presses on
Earlier this week, Mueller's team identified former Trump Deputy Campaign Chairman Rick Gates as a person who was "pertinent to the investigation", according to a court filing from prosecutors. Investigators want to talk to Gates because of his supposed ties to Russian intelligence services while he was working on Donald Trump's election campaign at the end of 2016.
There have also been allegations surrounding an attempt to gain pardons for two of Trump's former top aides, Paul Manafort and Michael Flynn, the New York Times reported. This in particular has led to concerns about what the motive for the potential pardons was, and whether it was to deter two men heavily involved in the President's campaign from cooperating with the Special Counsel.
"If the President was using his Constitutional authority to pardon in a way to interfere with the investigation of Robert Mueller to influence the testimony of prospective witnesses, that would clearly fit into the obstruction of justice statutes, the interference with the witness testifying statutes," Michael Zeldin, a former federal prosecutor and now legal analyst for CNN said.
A stormy time ahead?
As if this wasn't enough legal turmoil for a single President, there are also the matters of his alleged affair with adult film star Stormy Daniels and lawsuits against his hotel chain. Michael Avenatti, Daniels' attorney, moved to put more pressure on Trump this week, launching a defamation suit against the President's lawyer Michael Cohen. This is significant because it could force the President to testify under oath.
Daniels, whose real name is Stephanie Clifford, originally sued Trump at the start of March saying he never actually signed the "hush agreement" before his presidential election. However, it's Cohen who is saying he paid $130,000 out of his own pocket to make the allegations go away, while also asserting that Trump never had sex with the porn actor. Some people believe this could violate federal election laws and lead to the impeachment of the President. However, Trump's team are likely to try to champion the nondisclosure agreement that Daniels is trying to void because there was no signature. According to Avenatti, the deposition would last "no greater than two hours" and would be to determine how much the President knew and what he did about this knowledge.
A conflict of interest?
In addition, Trump is also in hot water about his business and allegations that he's not done enough to avoid potential conflicts of interest. Earlier this week, a Federal Judge ruled that a lawsuit alleging that payments were made to Trump's Washington hotel from foreign governments could go ahead. This could potentially be a violation of the Constitution, as Trump could be taking business away from other hotels in the area as people choose to go with his simply because it is owned by the US President.
What is perhaps most concerning is the difficulty Trump appears to be having recruiting legal specialists to represent him. His lawyer John Dowd recently resigned and there have been reports that a number of leading legal experts have turned down offers to work with the President. From Republican Ted Olsen to former US Attorney Dan Webb, a variety of top legal experts have declined the chance to join Trump's team. This isn't just embarrassing for a President who prides himself on being the best, but could mean issues arise in the patchwork of legal troubles he is facing.
However, the President seemed unworried by the rejections, blaming it once again on "fake news". "Many lawyers and top law firms want to represent me in the Russia case...don't believe the Fake News narrative that it is hard to find a lawyer who wants to take this on. Fame & fortune will NEVER be turned down by a lawyer..." Trump tweeted.
Much-desired calm in the markets
With controversy being nothing new for the 45th US President, it's unlikely that investors will be swayed one way or another, despite the weight of legal actions against Trump. The biggest impact so far in his Presidency, as far as the markets are concerned, is his move to introduce increased import tariffs, which has triggered retaliation from other leading nations. The prospect of a trade war sent stocks around the world into chaos but, as some form of resolution seems on the horizon, Wall Street is starting to finding some calm at last. This has largely been influenced by comments from Treasury Secretary Steve Mnuchin, who proclaimed that the US was "not in a trade war yet" and there remains hope that a solution will found.
What is Tradefair?
Tradefair is Betfair's new spread betting service, offering trading on thousands of financial markets such as Gold, EUR/USD, FTSE 100 and Twitter. Whether you think prices are going up or down, Tradefair lets you take a view.

Check out our latest Special Offers

Please note: Our services include products that are traded on margin and carry a risk that you can lose more than your initial deposit. The products may not be suitable for everyone - ensure you fully understand the risks involved.