US Politics: Deutsche Bank prepares Trump financial records to hand to New York prosecutors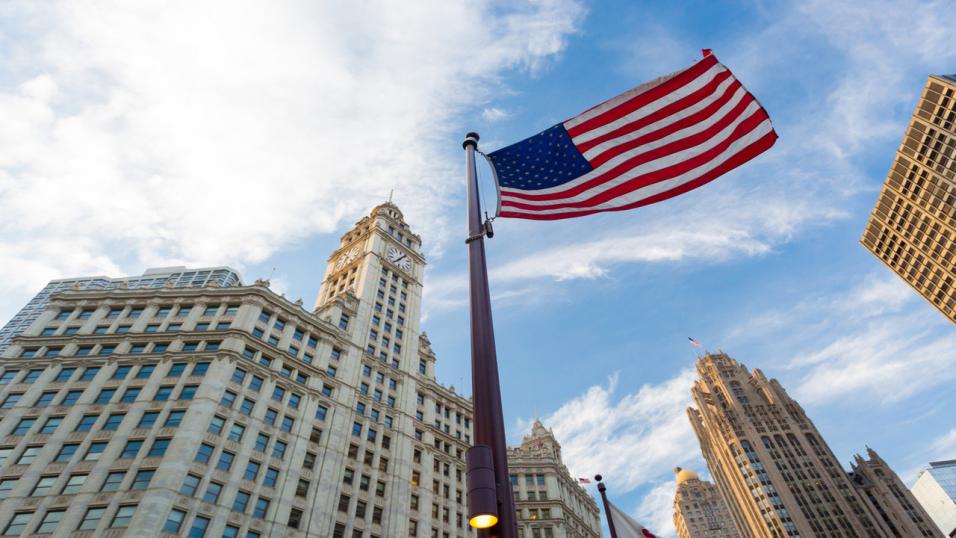 Deutsche Bank is preparing to release Trump records
New York prosecutors have requested documents relating to a number of Mr Trump's luxury hotels and Deutsche Bank is set to comply. The Tradefair team brings you the latest news in US politics...
"It was my experience that Mr Trump inflated his total assets when it served his purposes, such as trying to be listed among the wealthiest people in Forbes, and deflated his assets to reduce his real estate taxes,"

- Michael Cohen, former lawyer to Donald Trump
Deutsche Bank has begun the process of compiling documents relating to Trump Organization properties to hand over to New York prosecutors.
It comes as president Donald Trump tries to resist a number of subpoenas being brought by Congress. But the German bank, which is the biggest lender to Mr Trump's company, is preparing to hand over documents to New York attorney general Letitia James, reports CNN.
Did Trump inflate his net worth?
The documents were requested after Michael Cohen, Mr Trump's longtime lawyer, testified to say the president had inflated his net worth back in 2014. At the time, the businessman was looking to purchase the Buffalo Bills NFL franchise.
Mr Cohen said in his testimony: "It was my experience that Mr Trump inflated his total assets when it served his purposes, such as trying to be listed among the wealthiest people in Forbes, and deflated his assets to reduce his real estate taxes."
Bank inquiries for financial information on Mr Trump were also sent by Intelligence Panel and the House Financial Services Committee.
It's documents relating to luxury hotels owned by Mr Trump in Washington DC, Miami and Chicago that have been requested.
The Trump administration is fighting all subpoenas
Mr Trump told reporters on Wednesday, "we are fighting all subpoenas", as a number of congressional document requests, led by the Democrats, have been issued recently.
He said that they should be targeting Democratic National Committee (DNC), "crooked Hillary", dirty cops and Robert Mueller's investigators instead.
"That was a rigged system and I'm breaking down - I am breaking down the swamp. If you look at what's happening, they're getting caught, they're getting fired. If you look at drain the swamp, I am draining the swamp," he added.
Deutsche Bank became Mr Trump's primary lender when other sources of credit for his company were drying up. It helped to finance his golf course and a number of luxury hotels before the president ended up in the White House.
Tax return deadline missed again
It's not just the details of Mr Trump's dealings with Deutsche Bank that are of interest, as House Ways and Means Committee chairman Richard Neal has also asked to see his tax returns.
Despite a formal request giving the White House until April 10th to deliver the documents to Congress and a further extension until April 23rd, the tax returns have not appeared.
Mr Neal has said this failure to comply with the latest deadline can be interpreted as a denial of request.
The president has maintained he will not release his tax returns while being audited, although there is no legal reason to prevent them being submitted at this time.
Will legal action by the Democrats follow?
The Democrats have warned that Mr Trump's refusal to release his tax returns could lead to legal action. This could be in the form of a subpoena of financial data, which would likely mean a drawn out battle in the courts.
In the meantime, treasury secretary Steven Mnuchin is reviewing Mr Neal's request for the tax returns, as he says there are "serious constitutional questions" regarding it.
He is working with the Justice Department on the issue and has said a final decision on whether or not to comply with the request will be issued by May 6th.
Big players in the financial world
As the 15th biggest bank in the world, Deutsche Bank's dealings can have a big effect on markets, which when combined with the fact that this is the US president we're talking about, politics will come into play.
If Mr Trump manages to continue to stem the flow of information about his financial affairs the impact could be minimal, but with increasing calls on a number of fronts it may not be that easy.
What is Tradefair?
Tradefair is Betfair's new spread betting service, offering trading on thousands of financial markets such as Gold, EUR/USD, FTSE 100 and Twitter. Whether you think prices are going up or down, Tradefair lets you take a view.
Check out our latest Special Offers

Please note: Our services include products that are traded on margin and carry a risk that you can lose more than your initial deposit. The products may not be suitable for everyone - ensure you fully understand the risks involved.
Discover the latest articles
Read past articles