US Politics: The race to challenge Trump hots up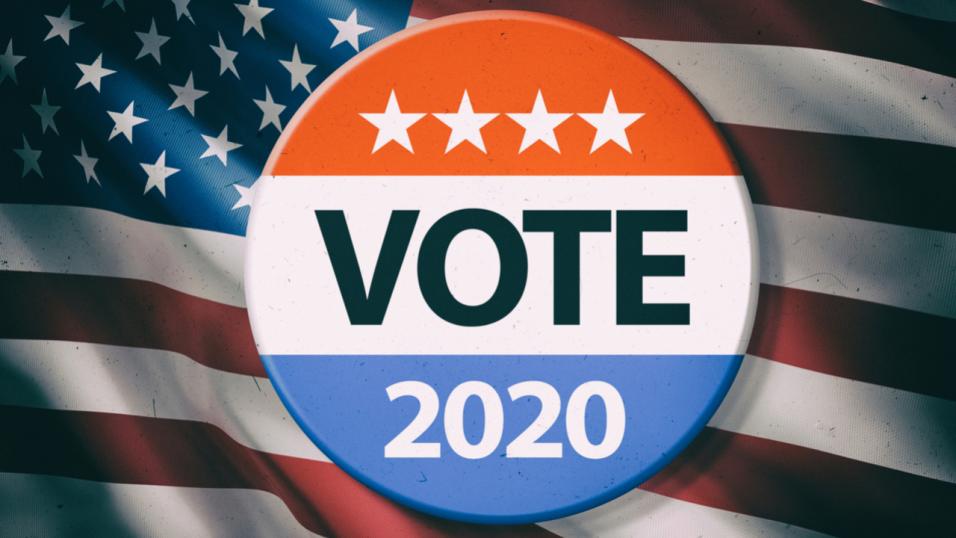 While Donald Trump's wall battle continues, the Democratic hopefuls are queuing up to try to oust him.
Could a 37-year-old mayor from the rust belt replace Donald Trump as President? The Tradefair team brings you the latest from US politics...
"I belong to a generation that is stepping forward right now".

Pete Buttegieg, Mayor of Sound Bend and Democrat presidential candidate.
The last week in the US has had an element of Groundhog Day about it. President Donald Trump's stand-off over the planned Mexican border wall continued and federal employees continued wondering when their next payday would be.
Trump's suggestion of a compromise deal - which did not particularly compromise on very much - was swiftly rejected by the Democrats, who remain steadfastly opposed to his central demand for $5.7 billion to build his wall.
Belatedly, Trump has now had to concede he cannot deliver his State of the Nation speech while the impasse continues, since it requires federal workers to ensure the security at Congress that goes with the showpiece occasion. When it will be delayed to is anybody's guess.
An end in sight or a renewed Trump mandate?
The shutdown might, in theory, carry on all the way up to the next presidential election, which will take place in the autumn of 2020.
That may be still the best part of two years away, but with all the fun of the primaries to come, the Democrats will have a wide slate of candidates to pick from. Each and every one of them will inevitably focus on the prime goal of removing Trump, perhaps even to the point where much of their own policy programme may be seen not on its own terms but on how it might shift dramatically from the current administration.
What may be of particular interest is the fact that so many of the would-be challengers this time are not widely known outside their own state, let alone the US. Everyone knew about Hillary Clinton and Al Gore in the past, even if Barack Obama emerged from relative obscurity to defeat Clinton in the primaries before 2008.
The first millennial candidate
The latest to declare this week has been Pete Buttegieg, the mayor of South Bend in Indiana. At just 37, he is the youngest of the nine Democrats to declare their candidacy and if he were to win the nomination, he would be both the first millennial and the first openly gay candidate of either main party. Indeed, following a court victory for Trump this week upholding his ban on transgender individuals serving in the military, LGBT issues may be a significant talking point in the next race, just as they have been in the past.
However, Mayor Buttegieg will not be a one-trick pony. South Bend, Indiana, is a rust belt town, a part of the country that Trump managed to wrest from the Democrats to win the race to the White House. In showing he can succeed in this area, he will be able to argue he is a candidate who understands the concerns of the voters who helped swing the last election.
Speaking about his youth, Buttegieg remarked: "I belong to a generation that is stepping forward right now".
The Democrat candidates so far
Mr Buttegieg may present the prospect of one sort of 'first', after Obama became the first African-American President and Mrs Clinton tried and failed to be the first woman, but there are many others in the field who could also break new ground.
For example, there is Tulsi Gabbard, born in American Samoa and the first Hindu member of Congress. Her own views on LGBT matters have been closer to a traditional Republican stance than those of Democrats, but she was a supporter of Bernie Sanders last time and has left-leaning views such as raising the minimum wage, a non-interventionist foreign policy and universal state-provided healthcare.
Others from ethnic groups include the current favourite in the Betfair Exchange betting, Kamala Harris, who is of mixed race, and Julian Castro, a third-generation Latino of Mexican heritage who served as Housing Secretary under Obama.
Others in the race include Elizabeth Warren, a major critic of big banks and a potential darling of the left if Bernie Sanders does not run again, Kirsten Gillibrand, a high-profile supporter of the #MeToo campaign, and John Delaney. The latter is more like a traditional presidential candidate - white, middle-aged and a self-made man, in his case as a tech entrepreneur. He also wants a restoration of bipartisan politics.
The addition of Mr Buttegieg to this list may suggest that the Democrats will be choosing largely from a field of candidates who could almost be characterised as the 'Anti-Trump' - be it by race, gender, sexuality or simply a dramatically different political philosophy that would lead to major policy shifts. That implies another bruising race against Trump. Not that it was ever likely to be otherwise.
Market prospects
For now, the prospect of any of these candidates - or others who might emerge in due course - becoming President is too distant to have any impact on the markets. For now, the potential economic impact of the straitened circumstances of the federal workers and the shutdown of government may be more significant, although relatively slight.
Ultimately, it is more likely that wider economic factors will influence the state of the markets this week.

What is Tradefair?
Tradefair is Betfair's new spread betting service, offering trading on thousands of financial markets such as Gold, EUR/USD, FTSE 100 and Twitter. Whether you think prices are going up or down, Tradefair lets you take a view.

Check out our latest Special Offers

Please note: Our services include products that are traded on margin and carry a risk that you can lose more than your initial deposit. The products may not be suitable for everyone - ensure you fully understand the risks involved.

Discover the latest articles
Read past articles