US Politics: Border wall deal can avoid second government shutdown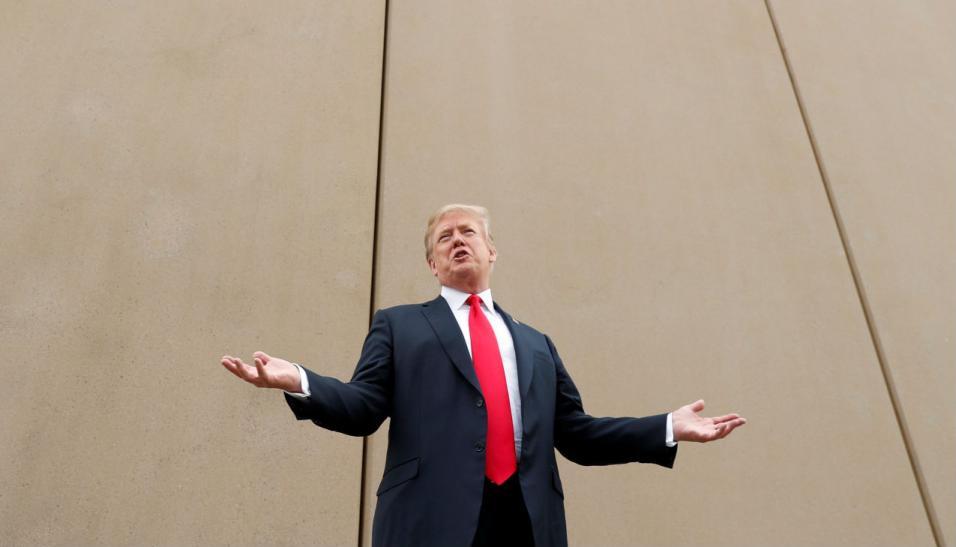 Is Donald Trump prepared to compromise?
Significant progress on a new border wall deal could be just around the corner for president Trump. The Tradefair team brings you the latest news in US politics...
"We're going to look at the legislation when it comes and I'll make a determination,"

- Donald Trump
US lawmakers are to present a bipartisan agreement on partial funding for a new border wall that president Donald Trump is expected to sign to stave off the spectre of a second US government shutdown.
The president is believed to be unhappy with the content of the proposed funding package, but with the major unrest and disruption seen during the recent shutdown, he is expected to sign.
Progress in talks but no sides are happy
The exact language of the new border wall deal is yet to be decided, but it's expected that only a fraction of the $5.7 billion (£4.4 billion) budget that the president had asked for will be included in the deal.
Indeed, it's expected that just $1.4 billion will be set aside for wall construction and, rather than spanning the whole border, the funds will focus on creating "border barriers".
"We're going to look at the legislation when it comes and I'll make a determination," the president stated. However, he did go on to say how he'll be on the lookout for any "land mines" in the deal.
It's a potentially landmark moment for the Trump presidency, however, as any movement towards actually building a wall along the US/Mexico border will be a fulfilment of a campaign pledge that many saw as wholly unfeasible.
With the recent disruption caused by the US government shutdown still fresh in the minds of Congress and the prospect of another shutdown if Trump fails to have his way, now is perhaps the best (and potentially only) time when this deal will be agreed.
Political wrangling means no end in sight
One aspect of the agreement that could continue to hinder the president's progress on his much-vaunted border wall proposals is the addition of amendments to the legislation brought in by recently-appointed House Speaker Nancy Pelosi.
Ms Pelosi is calling to include an extension to the Violence Against Women Act to be tacked on to the legislation. Meanwhile, Democrats are also arguing to include that employees and federal contractors impacted by the recent government shutdown should have their pay backdated.
Both of these amendments will be difficult for the president to swallow, but with the prospect of clearing a first major hurdle in securing funding for the wall project, he is expected to accede to these demands.
Markets are gaining across the board
The news that a second US government shutdown is now likely to be averted means markets have rallied in recent days and the US now appears to be leading something of a global resurgence.
Optimism appears to be the order of the day for many analysts at present, with the S&P 500 gaining major ground in recent hours and now above its 200-day moving average. In addition, both the Nasdaq and Dow Jones are up in Thursday (February 14) trading, while the UK's FTSE 100 and the German DAX are leading gains in Europe.
To continue this upward momentum, it's now hoped that political division can be set aside in favour of renewed collaboration. However, if the track record of president Trump is anything to go by, it may not be long before another bump in the road.

What is Tradefair?
Tradefair is Betfair's new spread betting service, offering trading on thousands of financial markets such as Gold, EUR/USD, FTSE 100 and Twitter. Whether you think prices are going up or down, Tradefair lets you take a view.

Check out our latest Special Offers

Please note: Our services include products that are traded on margin and carry a risk that you can lose more than your initial deposit. The products may not be suitable for everyone - ensure you fully understand the risks involved.

Discover the latest articles
Read past articles