US Election: Trump finishes convention season on a betting high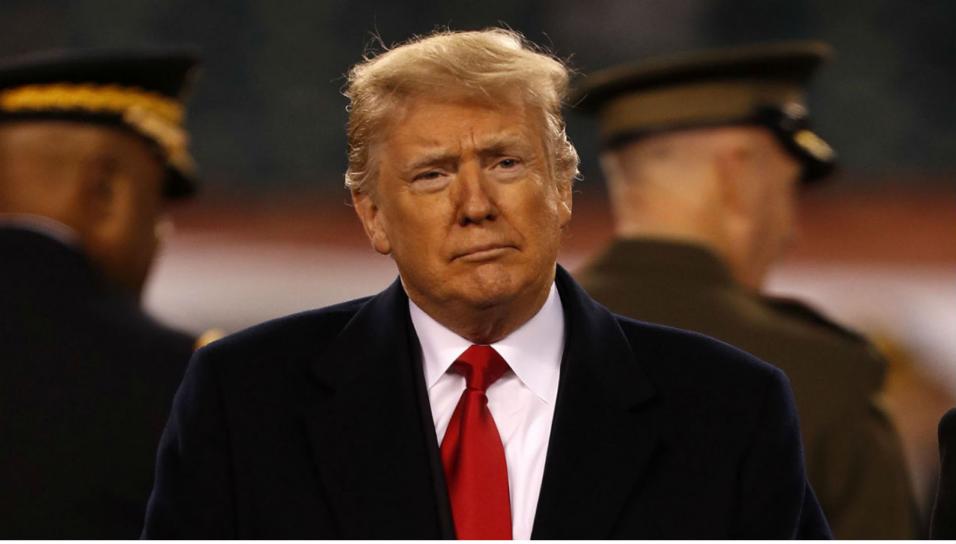 Donald Trump is having a good week on multiple fronts
The busiest day yet of the election saw an avalanche of money drive down Donald Trump's odds. Paul Krishnamurty weighs up the merit of an extraordinary gamble...
"Both previous incumbents to enjoy a 'double convention bounce' went on to win...At 6.1% higher than the day before the DNC Convention, Trump's bounce is bigger than either."

Following the Democrat and Republican conventions, the verdict from Betfair punters is clear. Donald Trump has a considerably better chance of re-election than he did when they started.
Trump breaks new political betting record
Indeed yet again, Trump is making political betting history. Since Betfair's inception in 2001, no candidate has ever enjoyed a bigger convention bounce and an avalanche of money has arrived on the exchange for him in recent days.
Yesterday was the first of this election to see £1M traded on the Next President market. According to our odds, his implied chance of victory has risen from 41% to 49%. He may very well re-take favouritism over Joe Biden by the end of today's trading.
Double convention bounce is a positive indicator
Moreover, Trump's recent comeback is a very positive indicator for November. Analysis of the previous four elections shows that only Barack Obama in 2008 didn't see his odds improve during the conventions. Both previous incumbents to enjoy a 'double convention bounce' went on to win - George W Bush in 2004 and Obama in 2012.
At 6.1% higher than the day before the DNC Convention, Trump's bounce is bigger than either. When Bush won, his odds increased by 5.67%. Obama increased by 3.67%. Note too this bounce is nearly four times the scale of the one Trump enjoyed in 2016.
How much store should we would place in these moves? Should punters jump on this bandwagon or do the moves in fact make Joe Biden the superior value?
Trump can regard convention a success
In my view, Trump is entitled to judge the convention a success. Critics and internal opponents were nowhere to be seen. His party is now both loyal and on this public evidence, devoted to their leader.
Whilst it may have infuriated opponents and political experts, sparking calls for charges under the 'Hatch Act', Trump utilised his office to great effect. For example, using the Rose Garden and White House South Lawn for speeches, is surely a positive image for the brand.
That said, any assumption that the convention played well with the public is exactly that. There is little or no evidence of improving polls. There is a survey of 2,500 voters from B/C rated pollster USC Dornsife out today which records Biden a whopping 15% up. Public engagement with both conventions was down on 2016.
One plausible explanation for the gamble is that Trump supporters and backers were in such high spirits, they put their money where their mouths are.
Wisconsin violence probably moved the odds
Another, perhaps the main, reason behind the latest market moves is the events in Wisconsin. The shooting of Jacob Blake by police in Kenosha, and subsequent double murder apparently by a vigilante, have once again placed race relations and social unrest centre stage.
This is precisely the narrative Trump wanted. Over and again, we heard how he is the candidate of 'law and order' as opposed to the 'radical Left' Democrats that want to 'defund the police'. It is a pitch to scare suburban voters who have swung to Biden back into the Republican column, by generating fear that the 'chaos' of multi-racial Democrat cities is headed their way.
Once again though, this is quite an assumption about how events will translate politically. After the George Floyd protests, Trump's poll rating fell. As violence persisted in Portland, it made no impact on the national horse-race.
Trump assumes a repeat of 1968 when widespread protest aided the Republican challenger, but the crucial distinction is that Nixon wasn't the incumbent. As Biden will continue to point out, this is not his America but the one created by Trump. When it comes to tackling race relations, the incumbent is a long way behind.
Racial unrest hurts Democrats in key places
Nevertheless, Trump believes it works well as a wedge issue in specific areas. Wisconsin is a racially and politically divided toss-up state, which he won by a miniscule 23K vote margin. Trump dominates the rural counties whereas Democrats are reliant on the substantial black vote in cities such as Milwaukee.
How this debate develops is therefore of profound significance and recent numbers regarding Black Lives Matter do not bode well for Democrats. Support for protests has fallen from +25% following George Floyd's murder to level today. Check out this useful thread on Twitter.
Public opinion of Black Lives Matter protests in Wisconsin, police behavior and related topics.

This is a dry look at the data and what has changed recently.

All data from before the Jacob Blake shooting and events in Kenosha. 1/nhttps://t.co/UCLfzy2Quh pic.twitter.com/OuJ0FEuLUL

? Charles Franklin (@PollsAndVotes) August 27, 2020
So far as polls specific to Wisconsin are concerned, there is no Trump bounce. The latest from Change Research had Biden ahead by 5%. But today's New York Times does quote anecdotal evidence from local voters suggesting events could hurt the Democrats.
We also have to consider where people get their news. Facebook is currently awash with videos of violence. In many cases it is fake, using footage from Spain or Montenegro. However this online viral propaganda likely reaches many more eyes than mainstream media.
Fact: 65% of Wisconsin voters live in counties carried by Trump in '16 (despite Trump taking just 47% in WI).

Most of those voters live in a news/info ecosystem that looks nothing like the one most Dems live in and is reacting to events in Kenosha far differently.

? Dave Wasserman (@Redistrict) August 28, 2020
The worry for Biden is that events in Wisconsin spread elsewhere. Pennsylvania and Michigan have very similar electoral dynamics. Trump needs to energise the rural vote. Biden needs the black and youth vote, primarily in cities, to rise.
For me, the fundamentals haven't changed. Polling models rating Biden at least 70% likely to win are, in my view, correct. I've not altered my pro-Biden position and don't intend to. Nevertheless, in light of events in the betting markets and real world, we await the next round of swing state polls with bated breath.

Follow Paul on Twitter and check out his website, Political Gambler.

Discover the latest articles
Read past articles