US Election: Rice all the rage with VP decision imminent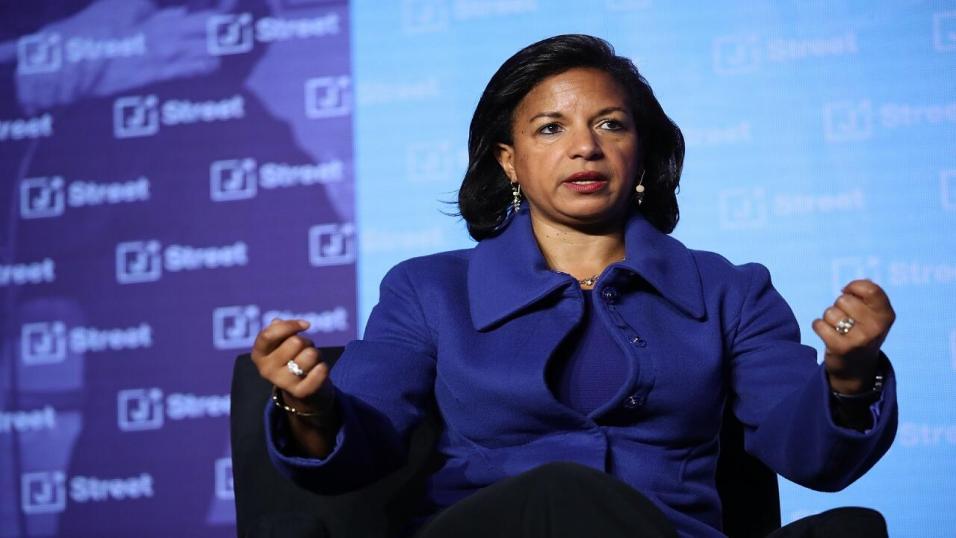 The odds about Susan Rice continue to shorten
We are hours away from discovering Joe Biden's running mate but the betting remains uncertain. Paul Krishnamurty marks your card with the latest developments...
"The decision could come as soon as tomorrow. Be on hand, therefore, to spot the crash, get on or if necessary, take evasive action."
According to the man himself, Joe Biden has decided on his VP selection. That's what he told reporters on Saturday, who were conveniently on hand to share footage of the 77-year-old enjoying a vigorous bike ride.
Here is the video... https://t.co/aFv10lufrb pic.twitter.com/1jHIsF9vPi

? Johnny Verhovek (@JTHVerhovek) August 8, 2020
Longtime favourite Kamala Harris has drifted, whilst still retaining favouritism, but we punters are still guessing.
Now we hear that the decision could come as soon as tomorrow. Be on hand, therefore, to spot the crash, get on or if necessary, take evasive action.
Susan Rice challenging Harris for favouritism
Two candidates have been very popular since the weekend. Susan Rice, whom I've identified in recent columns as the most likely winner rather than Harris, is into 3.02/1. She could be favourite before tomorrow.
National Security Advisor under Obama, Rice is known to be a very close ally of Biden's and regarded as a safe pair of hands. She is sure to be a key player in the administration, as will be Harris.
How significant was Biden/Whitmer meeting?
However I also wouldn't overlook the significant gamble on Gretchen Whitmer. From well in excess of 100.099/1 a couple of weeks ago, she shortened to around 7.06/1 before drifting back to 15.014/1. This appears to be based on the news that she met Biden last week.
Notably after that meeting, she declared racism a public health crisis and convened an advisory council of black leaders. Is this a move to ward off the inevitable criticism, were Biden to pick a white woman? Possibly.
Check out the Gretchen Whitmer graph on Betfair! pic.twitter.com/fCdWT9y1pg

? Political Gambler (@paulmotty) August 8, 2020
The Michigan Governor was one of my early picks, before the Black Lives Matter protests increased the chance of a woman of colour getting the nomination. As argued last week, I believe she would be an outstanding pick for electoral college purposes and to frame the narrative and optics for November.
How significant was Biden/Whitmer meeting?
Whitmer rose to national prominence when her state was ravaged by Covid. In need of medical supplies, Trump referred to her as 'that woman in Michigan' and told Mike Pence to ignore her.
An avalanche of bots and trolls were unleashed on the Facebook feeds of Michigan voters. When she locked the state down, heavily armed Trump-backing groups descended upon the state legislature.
In short, Whitmer got the Hillary Clinton treatment yet emerged on top. Her approval rating soared. The anti-lockdown movement in Michigan is toxic.
Whitmer would help win Covid narrative battle
Young female Governor goes to war with Trump over Covid and wins is a tremendous narrative for Biden, whom reportedly believes Covid management will be the central issue at the election. I believe she will play better in focus groups than any of her main rivals.
I'm not overly confident about this and still regard Rice as the likely one. It may well be that the Whitmer/Biden meet was a leaked distraction. A smart hijacking of the news cycle.
There are plenty of others still relevant in the market. Val Demings (my dream result and idea of the best choice) is trading around 20.019/1. The Florida Congresswoman showcased a surefire line of attack for the campaign last night on Twitter.
Still no response from the president to protect our service members from Russian-funded assassinations. Join us to demand action to protect Americans.

? Rep. Val Demings (@RepValDemings) August 10, 2020
Elizabeth Warren, Tammy Duckworth and Michelle Obama are still around 25.024/1. Hillary Clinton is 50.049/1.
If you can afford to lay Obama and Clinton, do so. Take 6% out of the book by taking on over-hyped no-hopers.
One notable clue at this late stage is considering how Biden might play the media. When he was picked by Obama in 2008 - a choice that surprised few - he was adamant right up until the decision that the media were wrong and he wasn't the guy.
If employing similar tactics this time, Biden is playing a blinder at keeping us all guessing and raising profiles. That could mean Harris, Rice, Whitmer or numerous alternatives could be the woman. We will know soon.

Follow Paul on Twitter and check out his website, Political Gambler.
Discover the latest articles
Read past articles