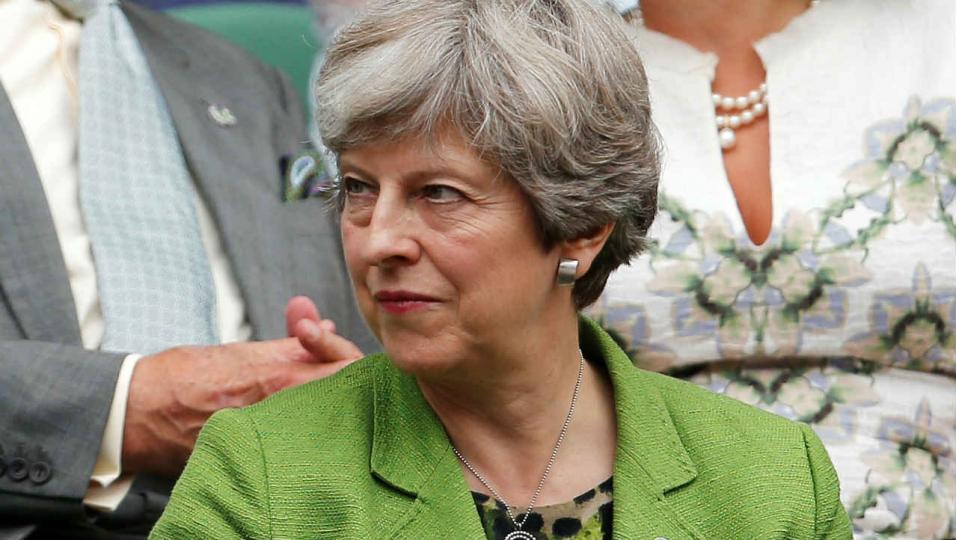 Theresa May faces more criticism from her party as rumours of a new leadership contest increase.
The UK Prime Minister Theresa May's leadership is under threat once again as more Conservatives file a vote of no confidence. The Tradefair team brings you the latest in UK politics...
"Whether you voted Remain or Leave shouldn't really matter now: there is now a unity of purpose in the country to support the smooth and orderly Brexit that our Prime Minister is working to deliver."

- Claire Perry, Energy Minister.
Theresa May's future as Prime Minister continues to look uncertain as she struggles to unite her party over Brexit.
May will attend a so-called 'war meeting' later today to try and quell potential rebels in her cabinet.
It comes as rumours are growing that more Conservative MPs are preparing to sign letters of 'no confidence', meaning the Prime Minister would have to win a vote to keep her spot in Downing Street.
Another leadership contest on the horizon
Reports suggest that the number of MPs is increasing and could be near the required 48 to trigger another leadership contest. Jacob Rees-Mogg is the current favourite to replace May - trading around 5/1 on the Betfair Exchange market.
It appears as though the root cause of this rebellion may lie in opposing views over how Brexit should be handled, with many Tory MPs questioning Chancellor Philip Hammond's calls for a 'ultra-soft Brexit'.
There are also concerns that the Prime Minister doesn't have the necessary skills to negotiate a good Brexit deal for the UK.
The meeting will be an attempt to try and bring her party together and - more importantly - behind her but it's doubtful that it will have the Prime Minister's desired outcome.
'Wrecking the economy' at risk?
Leaked messages from Energy Minister Claire Perry highlights the true scale of the civil war occurring in the Conservative Party at the moment.
Perry accused hard Brexit supporters of "wrecking the economy" with their plans and would mean a Corbyn government, according to the messages obtained by the Daily Telegraph.
"I would hypothesise that they are mostly elderly retired men who do not have mortgages, school-aged children or caring responsibilities so they represent the swivel-eyed few, not the many we represent."
The Prime Minister is under pressure to bring her party together and unite them behind a single Brexit plan ahead of her speech in Munich next month.
Should MPs get behind May?
Speaking to the Daily Telegraph, Perry defended her comments, saying "passions were running high" as the party worked to get the Brexit bill through.
She said: "No excuses but my comments were aimed squarely and exclusively at those calling my hard-working colleagues 'traitors' - a shocking term to describe some of the best parliamentarians I know.
"Whether you voted Remain or Leave shouldn't really matter now: there is now a unity of purpose in the country to support the smooth and orderly Brexit that our Prime Minister is working to deliver."
Moves towards unity were last week decimated as Chancellor Hammond called for Brexit to only bring about "very modest" changes. This angered many Tory MPs who said it would leave the UK with no voting clout but having to accept rules administered by the EU.
Conservative Brexit supporters were firmly behind May in the snap general election last year, with many concerned that an alternative candidate may not support the Prime Minister's pledge to leave the single market and customs union.
Uncertainty for many
However, her failure to arrive at a solid conclusion on what a post-Brexit Britain looks like has caused many Tory MPs to doubt her position. There are fears that her approach is weakening, especially with the recent comments from the Chancellor.
These ongoing squabbles within the Conservative Party are likely to alarm the markets. With just over a year until the UK officially leaves the EU, most people would have expected more progress to be made.
There have already been concerns highlighted from the business and banking sectors, demanding more clarity from the Prime Minister.
Without some degree of certainty over what Brexit will mean for these key industries, it's likely that many investors will look elsewhere when it comes to making long-term plans. This is especially true when other countries in Europe, North America and Asia are outperforming their own targets.

What is Tradefair?
Tradefair is Betfair's new spread betting service, offering trading on thousands of financial markets such as Gold, EUR/USD, FTSE 100 and Twitter. Whether you think prices are going up or down, Tradefair lets you take a view.

Check out our latest Special Offers

Please note: Our services include products that are traded on margin and carry a risk that you can lose more than your initial deposit. The products may not be suitable for everyone - ensure you fully understand the risks involved.