US Politics: Trump's taxes and is his mockery a step too far?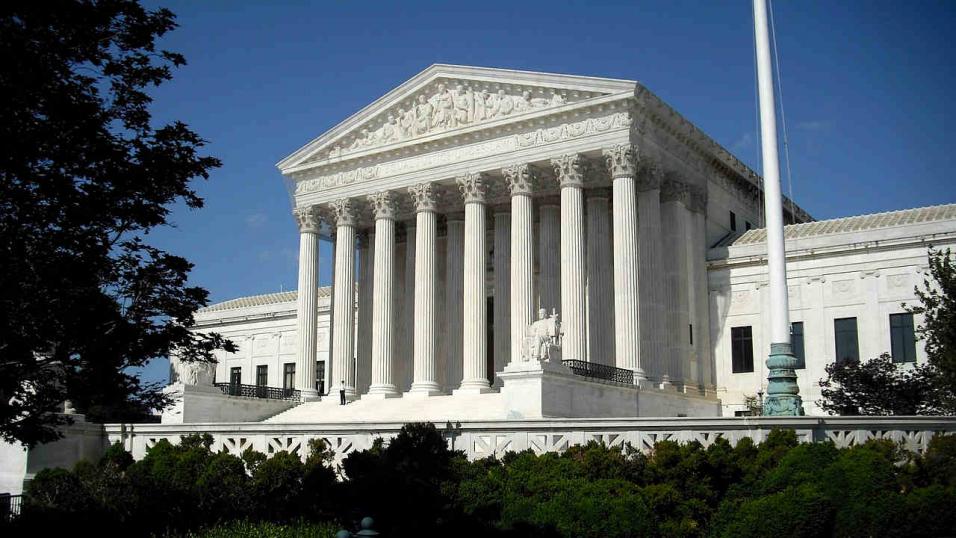 Donald Trump may have gone one step too far when he mocked alleged sexual assault victim Christine Blasey Ford.
President Trump is at the centre of a fraud investigation into his taxes, while his mockery of Christine Blasey Ford has caused his own party to rebuke him. The Tradefair team brings you the latest from US politics...
"There's no time and no place for remarks like that. To discuss something this sensitive at a political rally is just not right."

- Jeff Flake, Republican Senator.
For President Trump's critics, it must feel like the Commander-and-Chief is untouchable. No matter what scandal hits him, he somehow manages to wriggle out of it, emerging largely unscarred.
Even his supporters must be holding their breath, waiting for the next news headline and wondering what the damage will be this time. This week, the furore centres around allegations that the President has committed tax fraud and his response to testimony given by Christine Blasey Ford.
Trump, who has proclaimed himself a "self-made billionaire", has been accused of inheriting the equivalent of $413 million in today's money during the 1990s. This came from his late father's real estate empire and much of it is alleged to be via fraudulent tax returns.
The news emerged as the result of a New York Times (NYT) investigation into the Trump family business. However, it doesn't just indicate that the President inherited suspiciously earned funds but actually played a very significant role in acquiring them. The Times report states that Donald Trump and his siblings engaged in "dubious tax schemes during the 1990s, including instances of outright fraud".
Self-made man or heir to the throne?
One of the most damaging findings of the report may be that, by the time Trump was three years old, he was earning $200,000 - by today's standards - a year as a result of his father's real estate success. Much of the President's rhetoric has been about him being a hardworking businessman who earned his own money fairly. The impact of the Times investigation may be that this element of his persona is damaged for good.
As far as the legality of the potentially fraudulent affairs is concerned, the New York authorities have launched their own investigation.
The President has neither confirmed nor denied any of the allegations put to him, and notoriously refused to submit his own tax returns. This is despite it being common practice for every recent President and even Presidential Candidates to make their returns public. Trump did belittle the authors of the report in a response published via his Twitter account.
The Failing New York Times did something I have never seen done before. They used the concept of "time value of money" in doing a very old, boring and often told hit piece on me. Added up, this means that 97% of their stories on me are bad. Never recovered from bad election call!

? Donald J. Trump (@realDonaldTrump) October 3, 2018
Sanders sticks by the President
Unsurprisingly, White House Press Secretary Sarah Huckabee Sanders stood by the President, calling the findings a "boring story". Instead she interpreted the report as a positive portrayal of Trump, demonstrating how much his late father trusted him.
"One thing the article did get right is it showed that the President's father actually had a great deal of confidence in him. In fact, the President brought his father into a lot of deals and made a lot of money together," Sanders said.
It's not been the only issue that the Press Secretary has found herself defending the Commander-in-Chief on this week. Sanders backed the President's recent mockery of Dr Christine Blasey Ford, in which he poked fun at her for not recalling certain details.
Dr Ford has accused Trump's Supreme Court nominee Brett Kavanaugh of sexual assault 36 years ago. She has struggled to recall events such as how she got to and from the house where the incident allegedly happened but remembered the assault in great detail during her testimony. Experts have said this is not unusual for victims of sexual assault.
Key Republicans turn on Trump
Jeff Flake, a high profile Republican and Arizona Senator, condemned the President's mockery of her testimony.
"There's no time and no place for remarks like that. To discuss something this sensitive at a political rally is just not right. It's just not right. I wish he hadn't had done it," Flake told NBC News. "It's kind of appalling."
And there's been other criticism of his comments from the Republican party. Senator Susan Collins called them "just plain wrong".
Interestingly, Flake and Collins will have a crucial hand in deciding whether Kavanaugh is admitted to the Supreme Court or not. However, the Press Secretary was quick to defend the President, saying that he was just "stating the facts".
She went even further than Trump, calling Judge Kavanaugh a "victim".
Senators will be allowed to read confidential FBI papers this week, providing further details on the incident.
Market reaction
Despite the drama surrounding the President, and the midterms just weeks away, the markets are surpassing most expectations.
Federal Reserve Chairman Jerome Powell said the US economy is "a remarkably positive set of economic circumstances". This suggests he sees little chance of any stumbling blocks that will knock it off course.
The bullish market has even led some to speculate that the Central Bank will need to set monetary policy to slow down the economy.
What is Tradefair?
Tradefair is Betfair's new spread betting service, offering trading on thousands of financial markets such as Gold, EUR/USD, FTSE 100 and Twitter. Whether you think prices are going up or down, Tradefair lets you take a view.

Check out our latest Special Offers

Please note: Our services include products that are traded on margin and carry a risk that you can lose more than your initial deposit. The products may not be suitable for everyone - ensure you fully understand the risks involved.