US Politics: Supreme Court Chief defends justice system after Trump's jibe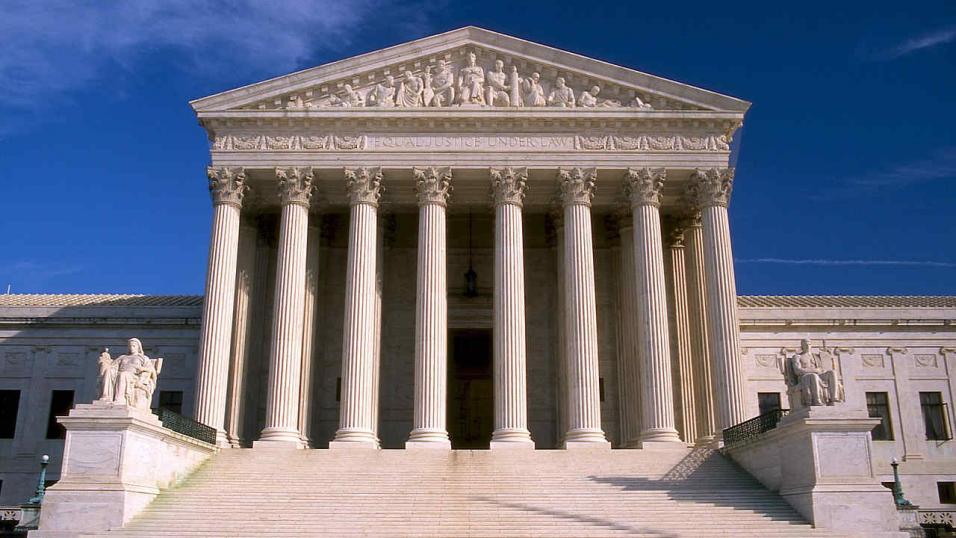 Trump has come under fire from the US's most senior court for calling federal judge an "Obama judge".
The head of America's most senior court has taken the unusual step of criticising the US President for his comments on the justice system. The Tradefair team brings you the latest from US politics...
"We do not have Obama judges or Trump judges, Bush judges or Clinton judges. What we have is an extraordinary group of dedicated judges doing their level best to do equal right to those appearing before them."

- Chief Justice John Roberts.



For many Americans, Thanksgiving is the opportunity to get together with friends and family and take a moment to count their blessings. The holiday and long weekend is an opportunity to put arguments or differing opinions to one side and be grateful for your lot in life.
However, it seems as though the US President wants to start a very different Thanksgiving tradition. Instead of focusing on the many things he has to be thankful for, Donald Trump spent the lead-up to America's biggest holiday taking chunks out of the justice system and embarking on a heated exchange with one the US's most senior judges.
The head of America's highest court has taken the highly unusual step of rebuking the US President.
US Supreme Court Chief Justice John Roberts lashed out at Donald Trump for calling a federal Judge who ruled against his asylum policy an "Obama judge".
Why the uproar?
The Republican President's comments were made after US District Judge Jon Tigar opposed one of Trump's executive orders to try and deny illegal migrants the right to seek asylum. The US President called the entire 9th Circuit a "disgrace".
Speaking outside the White House, he said: "I'm going to put in a major complaint because you cannot win - if you're us - a case in the 9th Circuit and I think it's a disgrace. This was an Obama judge. And I'll tell you what, it's not going to happen like this anymore."
These comments, which clearly accuse some of America's most senior judges of being politically biased - provoked a statement from the head of the Supreme Court Chief Justice Roberts condemning Trump's comparison.
"We do not have Obama judges or Trump judges, Bush judges or Clinton judges. What we have is an extraordinary group of dedicated judges doing their level best to do equal right to those appearing before them," he told the Associated Press.
Chief Justice Roberts added that an independent judiciary is something "we should all be thankful for".
No humble pie for Trump this year
It appeared as though Trump would not be eating any humble pie this Thanksgiving, as he quickly shot back at Chief Justice Roberts.
Sorry Chief Justice John Roberts, but you do indeed have "Obama judges," and they have a much different point of view than the people who are charged with the safety of our country. It would be great if the 9th Circuit was indeed an "independent judiciary," but if it is why......

? Donald J. Trump (@realDonaldTrump) November 21, 2018
.....are so many opposing view (on Border and Safety) cases filed there, and why are a vast number of those cases overturned. Please study the numbers, they are shocking. We need protection and security - these rulings are making our country unsafe! Very dangerous and unwise!

? Donald J. Trump (@realDonaldTrump) November 21, 2018
It's extremely unusual for the US President to clash with a senior judge in this way, as many jurists do their best to avoid getting involved in politics. However, it is not the first time Trump has lashed out at individual judges or accused them of opposing his policies because they object to him politically.
When a federal judge reversed his controversial travel ban, Trump lambasted the jurist concerned, calling him a "so-called judge" with "ridiculous" opinions.
But why rebuke Trump now?
Supreme Court members, along with the rest of the US judicial system, like to set themselves apart from politics, rarely aligning themselves to either Republicans or Democrats. However, since Trump took up the top spot in the Oval Office there has been a rumbling discourse over the true independence of jurists, which now appears to be reaching boiling point.
The US President has repeatedly questioned the motives of judges that have acted against him and his executive orders. The decision of Chief Justice Roberts to speak out against Trump potentially shows that the relationship between the justice system and the President is becoming dangerously fraught.
It is the latest indication that Trump may have taken midterm results, where he lost control of the House of Representatives, badly. Public relations has never been his strong point but, with the trade war with China seemingly not going anywhere and Trump picking endless fights, it is making for a difficult political climate. This is sure to bleed over into the global markets and impact how investors act, especially with Brexit talks being at crisis point.
How Trump's latest behaviour will impact traders is unclear, with many likely to relish the challenge of uncertain times, but what is for sure is that the financial markets have already fared much better than many expected.

What is Tradefair?
Tradefair is Betfair's new spread betting service, offering trading on thousands of financial markets such as Gold, EUR/USD, FTSE 100 and Twitter. Whether you think prices are going up or down, Tradefair lets you take a view.

Check out our latest Special Offers

Please note: Our services include products that are traded on margin and carry a risk that you can lose more than your initial deposit. The products may not be suitable for everyone - ensure you fully understand the risks involved.