Nevada Caucus Betting: Sanders set to open up big lead as Bloomberg bombs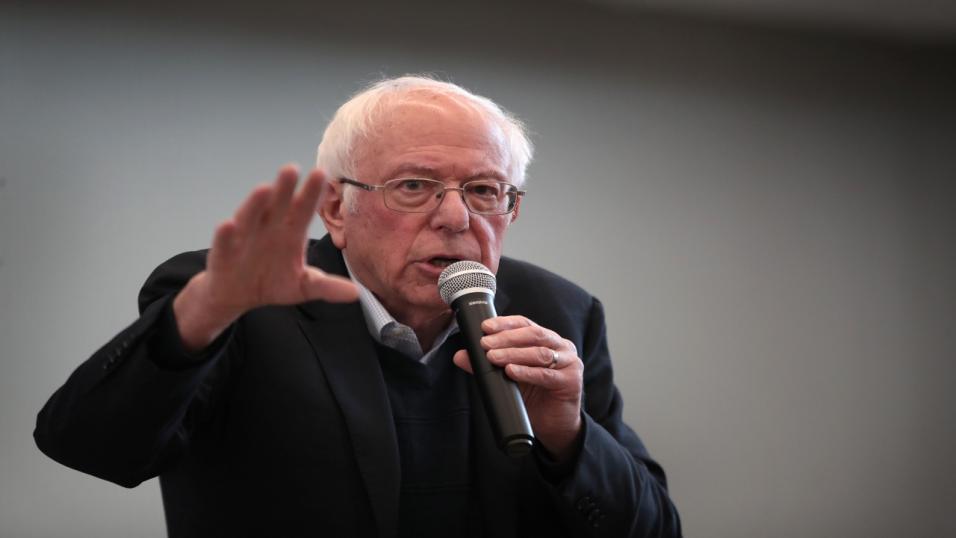 Bernie Sanders is polling well ahead in Nevada
Paul Krishnamurty previews tomorrow's Nevada Caucuses, where he expects Bernie Sanders to land the odds and take a stranglehold on the Democrat nomination...
"Bloomberg will crash and the whole episode remembered as an amusing vanity project. I seriously doubt many so-called 'establishment' Dems came away thinking he was the answer."
It's often said that TV debates can't move the needle anymore and that has largely been the case during several months of the Democrat primaries. Michael Bloomberg's debut in Nevada, however, just wrecked that theory, at least if impacting betting markets is the criteria.
Bloomberg in freefall after debate disaster
The former NY Mayor had been all the rage on Betfair. Going into Wednesday night's debate, he was trading at 3.55/2 (28%) for the Democrat Nomination, 6.4 (15%) to be Next President. Less than 48 hours later, those respective odds are 5.5 (18%) and 10.5 (10%).
Make no mistake, Bloomberg bombed. He was always going to be attacked for trying to buy the presidency by all his rivals. It was inevitable that his record as mayor, regarding racially biased policing, plus a history of sexual harassment and gender discrimination lawsuits, would be scrutinised. Not only did he seem unprepared for the barrage, he came across as unaware that this stuff might even be controversial among a Democrat audience.
Indeed, the impression I took away was that - for all the ads, memes, unrivalled spending - Bloomberg will crash and the whole episode remembered as an amusing vanity project. I seriously doubt many so-called 'establishment' Dems came away thinking he was the answer. It would be no surprise to see him flop on Super Tuesday, before rapidly reducing his ad campaign.
Warren attacks steal the show
His presence and performance, alternatively, offered a very timely boost to the others, who must have feared being blown away by the spending. They took turns to go after Bloomberg, with Joe Biden notably seizing an early opportunity to sound relevant again.
It was Elizabeth Warren, however, that stole the show and post-debate headlines, tearing Bloomberg down on more than one occasion. Her odds have shortened to 40.039/1 for the nomination, 90.089/1 for the presidency since and, in that mood, shouldn't be written off. She has arguably the biggest growth potential of any candidate, because she appeals across the party. After this scalp, It is tempting to see her as the best Democrat to take Trump on head-to-head too.
Here is the moment when Liz Warren spoke about the Michael Bloomberg's NDA's.

She's taking no prisoners tonight. #DemDebatepic.twitter.com/IgaM3TiMJa -- Erick Fernandez (@ErickFernandez) February 20, 2020
Sanders well ahead in Nevada
The next race is Saturday's Nevada Caucus, for which Bloomberg isn't even on the ballot. Bernie Sanders starts an overwhelming favourite at 1.14. Now clear front-runner in the nomination betting at 2.0421/20, Sanders is boosted by the latest polls showing him between 13% and 19% ahead in Nevada.
Note that, thanks to record early voting, a large percentage of these ballots have already been cast. Roughly one third of likely Democrat voters here are Hispanic and probably a higher percentage among the extra voters since 2016. On the basis of wider polls among Hispanic voters, I expect this extra turnout benefits Sanders
NEWS: Stunning last day of turnout for Nevada caucus: Not
all ballots counted but the number Tuesday was about the same as the first three days COMBINED. Upwards of 33,000. So about 70,000 total.

Perspective:

84K turned out on Caucus Day in '16, with no early voting.

Damn. -- Jon Ralston (@RalstonReports) February 19, 2020
If that turns out to be the case, it will be a strong narrative to take forward. His movement and ground game inspiring new voters to the polls. With a big win, ahead of large delegate gains on Super Tuesday, Sanders could soon have the look of a presumptive nominee.
On the other hand, the dynamics seen in IA and NH could play out again. Namely, a late transfer of votes among the moderates, while the marmite Sanders stalls in the twenties. His healthcare plans are deeply controversial among the Culinary Workers Union - a key segment of this electorate.
Nevada's Culinary Union are very influential in the Dem primary.

They just announced their endorsement - nobody! https://t.co/BTyFye8XNU

-- Political Gambler (@paulmotty) February 13, 2020
Could the extra turnout also be anti-Bernie? I'm sceptical, given the CWU's decision to endorse nobody. That suggests to me the leadership fear angering the base by opposing Sanders.
We'll see. It is very hard to predict how the moderate votes will be shared. So many were cast before the vote, so I doubt Warren will see much benefit. The previous trend had seen Klobuchar rising in polls, raising money and getting decent crowds. Perhaps that will continue, thus limiting advances from Biden and Buttigieg. Again, her weak debate performance, and Mayor Pete's relatively strong one, may have little impact.
Top-two finish could revive Biden campaign
I'm not expecting an upset here or any great market drama. Sanders must get at least close to 30% while the rest remain split, urgently trying to pass the 15% threshold to be viable and earn delegates.
Besides the margin of victory, the most interesting performance to watch is Joe Biden. Despite blowouts in the first two races, his case has always rested on winning more diverse states like Nevada. Following a better debate, a top-two finish would make him highly relevant again, heading into the South.

Follow Paul on Twitter and check out his website, Political Gambler.
Discover the latest articles
Read past articles