US Politics: It's a wall or nothing for Donald Trump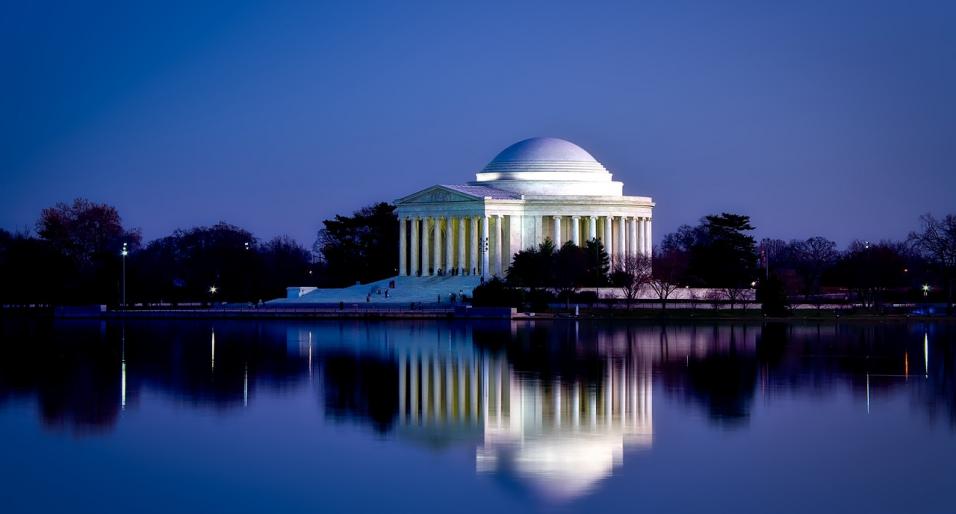 Democrats in the House of Representatives have hit back over Donald Trump's Mexican border wall policy.
Donald Trump's battle to get funding for a wall on the Mexican border has been ratcheted up as the tough talk continues from both sides. The Tradefair team brings you the latest from US Politics...
"This situation could be solved in a 45-minute meeting. I have invited congressional leadership to the White House tomorrow (Wednesday) to get this done. Hopefully we can rise above partisan politics in order to support national security."

- Donald Trump, US President.
When Donald Trump promised that he would build a large concrete wall to fortify the border with Mexico if he was elected President, the opprobrium was immediate and came from many quarters, including many Republicans who felt he was going too far and would alienate hispanic voters.
Having won the election, Trump has persisted with his plans, but now the mid-term elections have seen substantial gains in Congress for the Democrats, getting the funding for his grand project has become almost impossible. The result has been a Mexican standoff over what he still perceives to be a big Mexican problem, not least because - irrespective of his campaign rhetoric - he was never going to "get the Mexicans to pay for it".
Address to the nation
Never one to back down lightly, Trump has gone as far as a partial shutdown of the government, pledging that this will last years if necessary, unless he gets the $5.7 billion wall funding he has asked for.
His latest step has been to take to the TV cameras to outline his position. This is normally the kind of thing leaders do at times of major national crises like war or the aftermath of 9/11. But for Trump the unwillingness of his political opponents to back his pet project was crisis enough.
Speaking from the Oval Office , the president spoke for eight minutes. He declared that "there is a growing humanitarian and security crisis at our southern border," and proceeded to list a litany of claims against illegal immigrants including drugs, rape, murder and child trafficking. Migrant children were smuggled in, he said, by "vicious coyotes and ruthless gangs", echoing his "bad hombres" rhetoric of the past. He then went on to list individual crimes carried out by illegal aliens in recent weeks.
There were very few hints of compromise. He said the wall would be steel rather than concrete at Democrat request, but said Democrat Leader in the Senate Chuck Schumer - who he knew would be speaking in response, had supported a physical barrier in the past along with other Democrats. These people, Trump claimed, had changed their minds only when he became President.
Instead of compromise, there was a challenge: "This situation could be solved in a 45-minute meeting. I have invited congressional leadership to the White House tomorrow (Wednesday) to get this done. Hopefully we can rise above partisan politics in order to support national security."
As for the cost, he said it would pay for itself "indirectly by the great new trade deal we have made with Mexico", as well as through the savings made on dealing with the consequences of illegal drugs.
The Democrats bite back
Naturally enough, Schumer and the speaker of the house Nancy Pelosi had a rather different take on matters. Pelosi directly addressed Trump's claim that this is a crisis of national security, saying: "The fact is, the women and children at the border are not a security threat. They are a humanitarian challenge, a challenge that President Trump's own cruel and counterproductive policies have only deepened."
The crisis, she concluded, was one the President has "manufactured", causing significant financial suffering for all the state workers who are not getting paid.
Both Pelosi and Schumer argued that, far from the accusations by Trump of a refusal of
bipartisan cooperation, there had in fact been security proposals developed jointly across party lines, which Mr Trump had chosen to reject.
"The fact is on the very first day of this Congress, House Democrats passed Senate Republican legislation to reopen government and fund smart, effective border security solutions," Pelosi said.
Perhaps the most cutting statements came from Schumer, who remarked: "We don't govern by temper tantrum." He went on to observe that most presidents had used the Oval Office for "noble purposes" - but not this one.
The shortest of meetings
Senator Schumer and Speaker Pelosi subsequently met with Trump at the White House and were given short shrift, with the President walking out of the meeting when they did not agree to acquiesce to his unbending demands. The speeches have simply underlined the chasm that still exists between them.
The impact any of this may have on the markets is hard to tell. Certainly, there may come a point where a protracted government shutdown will start to have some economic consequences, even if they are felt most by hard-up federal employees. But if money is not spent, checks are not cashed and bills go unpaid, there are bound to be knock-on effects down the chain.
Trump may end up gambling that the people will blame the Democrats, not him, if the stalemate persists.

What is Tradefair?
Tradefair is Betfair's new spread betting service, offering trading on thousands of financial markets such as Gold, EUR/USD, FTSE 100 and Twitter. Whether you think prices are going up or down, Tradefair lets you take a view.

Check out our latest Special Offers

Please note: Our services include products that are traded on margin and carry a risk that you can lose more than your initial deposit. The products may not be suitable for everyone - ensure you fully understand the risks involved.

Discover the latest articles
Read past articles