UK Politics: Will Boris Johnson's burqa comments be his last faux pas?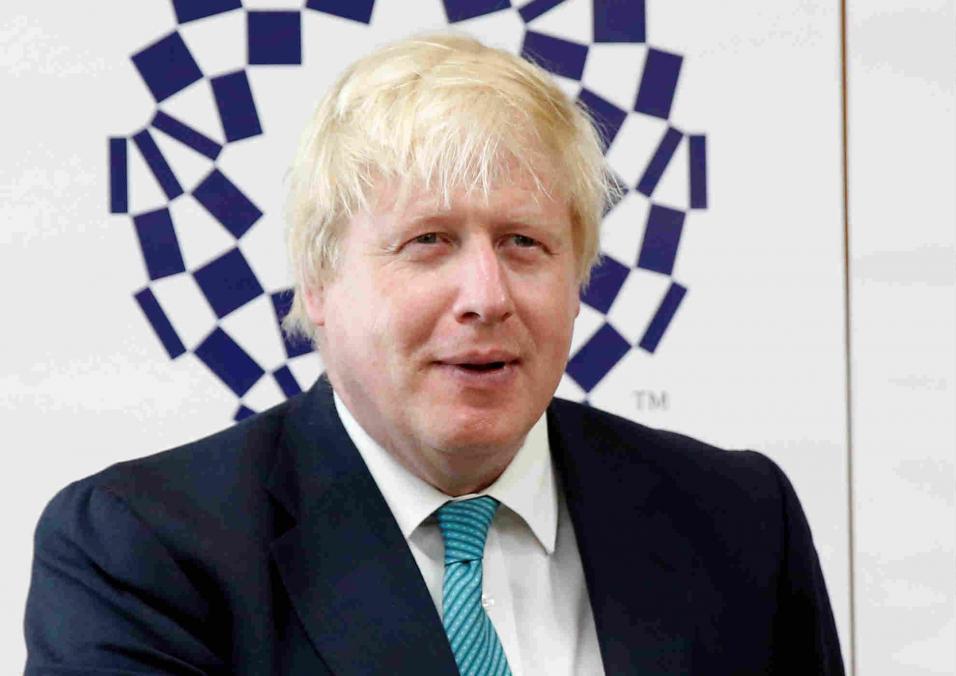 Boris Johnson speaking in Tokyo
Former Foreign Secretary Boris Johnson has found himself in hot water after describing the burqa as a "letter box". The Tradefair team brings you the latest from UK politics...
"It's also not been shown through history that when men make sweeping statements about what women should or shouldn't wear that it goes well for them."

- Ruth Davidson, leader of the Scottish Conservatives.
Boris Johnson is no stranger to controversy. From calling black people "piccaninnies" to describing Barack Obama as "the part-Kenyan President", the former Foreign Secretary is known for making a gaffe or two.
Despite putting his foot in it more than once, he was still chosen as Britain's representative for international relations when he took up the role of Foreign Secretary in July 2016. Many may have thought that being chosen for such a prestigious post would make him choose his words more carefully but this hasn't been the case.
There were a number of instances where the MP, who has previously served as London Mayor, was accused of being culturally insensitive during his time as Foreign Secretary. He had to be stopped from reciting a colonial-era poem in Myanmar's most sacred temple, while he referred to Africa as "that country".
Boris' latest row
Now he is at the centre of another storm. In an article for the Telegraph, Johnson called the burqa "oppressive and ridiculous" and compared wearers to looking like a "letter box" and "bank robbers".
The comments have triggered cross-party backlash and unsurprisingly sparked criticism from Islamic groups. Even the Prime Minister Theresa May has called on her former cabinet minister to apologise.
The leader of the Scottish Conservatives, Ruth Davidson, said Johnson's words were "gratuitously offensive". Speaking at an event in East Lothian, she said: "This wasn't an off-the-cuff slip, he wrote a column, he knew exactly what he was doing and I think it crossed from being provocative and starting a debate and actually it became rude and gratuitous.
"It's also not been shown through history that when men make sweeping statements about what women should or shouldn't wear that it goes well for them. I think he should apologise for them."
Others have agreed with Davidson's view that the former Foreign Secretary's remarks were very much deliberate. The backlash has been somewhat muted as MPs enjoy their summer recess from Parliament, meaning Johnson can't face significant repercussions or encounter face-to-face criticism in the House of Commons.
Former Conservative Chairwoman Baroness Warsi, who was the first Muslim woman to sit in a British cabinet, called for Johnson to receive disciplinary action if he fails to apologise.
She described the remarks as "offensive and deliberately provocative, but very clever politics".
Warsi added that a debate needed to be had about the burqa but in "a serious way" rather than "trying to get airtime and attention on an issue which he knows will resonate with a certain part of the Tory Party".
A challenge for No. 10?
It is clear that Johnson is trying to set himself apart from the more liberal Conservatives in his party and position himself as a man who cannot be silenced by political correctness or fear of offending people.
This, it has been argued, is part of a much bigger plan to see himself take the top spot at Downing Street.
Writing for the Guardian, Martin Kettle said Johnson's resignation as Foreign Secretary, along with his latest remarks, are to prepare for a leadership contest when the Prime Minister is ousted.
"He is doing so, what's more, as the candidate of the populist right rather than the liberal centrist guise he adopted when running to be London Mayor...He is positioning himself to be the leader of a more insular, less moderate and harder-faced Conservative party and a more insular, less moderate and harder-faced Britain."
Johnson and May clashed a number of times over the best plan for Britain's withdrawal from the EU and it is this that apparently forced Johnson out of the Prime Minister's cabinet. According to his resignation letter, he was unable to support her exit strategy but others have speculated that he's attempting to lead a mutiny against May.
Is Boris gathering support?
Not everyone has criticised the former Foreign Secretary, with many agreeing with his comments. Despite very present support for his views, the Conservative party is under pressure to deal with his remarks. As Labour faces criticism over the antisemitism among some of its MPs, the Tories will need to show that they don't tolerate Islamophobia.
This could lead to further discourse in an already-rowing government as Theresa May tries to solidify her leadership. Although the financial markets have proven undeniably resilient over the past year or so of global instability, a move to challenge the Prime Minister - in the midst of Brexit negotiations - could upset the apple cart.

What is Tradefair?
Tradefair is Betfair's new spread betting service, offering trading on thousands of financial markets such as Gold, EUR/USD, FTSE 100 and Twitter. Whether you think prices are going up or down, Tradefair lets you take a view.

Check out our latest Special Offers

Please note: Our services include products that are traded on margin and carry a risk that you can lose more than your initial deposit. The products may not be suitable for everyone - ensure you fully understand the risks involved.