UK Politics: 'Vitally important' children go back to school, says PM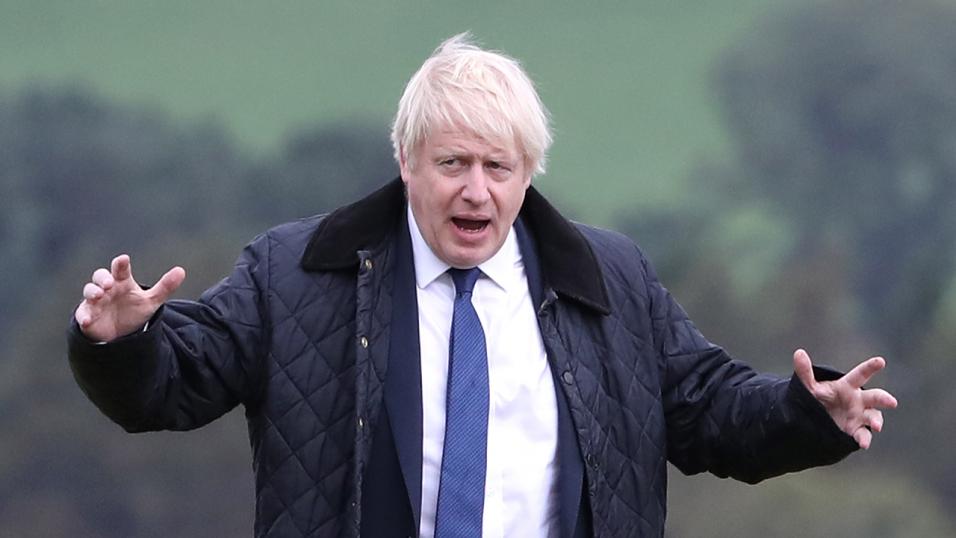 Johnson said it is essential children get back to school
Boris Johnson has issued a plea to parents to send their children back to classrooms when schools reopen. Tradefair brings you the latest from UK politics...
Nothing will have a greater effect on the life chances of our children than returning to school."

- Boris Johnson
Boris Johnson has said it is "vitally important" that children return to the classroom when schools reopen, warning that missing out on their education poses a bigger risk to youngsters than Covid-19.
Schools across the UK are currently in the midst of reopening or preparing to reopen fully for the first time since the coronavirus lockdown began in March. Pupils in Scotland have already returned and some schools in Northern Ireland are reopening today (August 24), while in England and Wales the new term will begin in September.
The government has come under fire for its management of education during the pandemic, with education secretary Gavin Williamson recently facing calls to resign over the A-level exam results controversy.
'Moral duty'
The prime minister began his direct appeal to parents to return their children to the classroom by reiterating the "moral duty" to reopen schools to all pupils safely.
He also thanked the school staff who have been involved in preparing for the reopening and making learning environments Covid-secure.
Addressing the concerns of those parents who are worried about sending their children back, Johnson pointed out that the risk of contracting coronavirus in schools is "very small" and it is "far more damaging for a child's development and their health and wellbeing to be away from school any longer".
"This is why it's vitally important that we get our children back into the classroom to learn and to be with their friends. Nothing will have a greater effect on the life chances of our children than returning to school," he added.
The prime minister's words echoed the latest guidance from the UK's chief medical officers, who have stated their confidence of a "very low rate" of severe illness in children of primary and secondary school ages who contract Covid-19.
Parents were also told there is "extensive evidence" that the risk of children dying from the virus is "exceptionally small".
Education woes
Johnson's direct message to parents on the need to get children back into classrooms suggests he is attaching a lot of importance to the successful reopening of schools.
The government has endured negative press around education in recent weeks, most notably over the A-level results controversy, which saw many students initially receiving downgraded results because of an algorithm used by Ofqual, the exams watchdog.
Amid the resulting outcry from pupils and schools, the government was forced into a U-turn to allow teacher-assessed grades to be used instead.
Johnson himself was criticised for continuing a holiday in Scotland rather than returning to take charge of the issue personally.
Kate Green, Labour's shadow education secretary, last week commented on reports that Williamson was warned about problems with the grading algorithm, but "did nothing".
She added: "This endless pattern of incompetence is no way to run a country. His failure to listen to warnings and to act on them risked thousands of young people being robbed of their futures."
Williamson insisted that his "absolute priority is fairness for students".
Treatment progress
Schools closing and regular GCSE and A-level exams being cancelled are among the many consequences of the coronavirus pandemic the government has had to deal with this year.
The direct impact of Covid-19 will continue to be felt until a vaccine is developed. While this is still some way off, there has been some positive news regarding treatments for the virus, including the decision by the US Food and Drug Administration (FDA) to add the use of blood plasma from recovered patients to the country's treatment list.
It was also reported by the Financial Times that Donald Trump is seeking "emergency-use authorisation" from the FDA for the vaccine currently being developed by the University of Oxford and AstraZeneca.
These developments boosted European stock markets on Monday morning, with the FTSE 100 rising by more than 1.9%.
Germany's DAX index and France's CAC 40 both gained more than 2% during morning trading.
What is Tradefair?
Tradefair is Betfair's new spread betting service, offering trading on thousands of financial markets such as Gold, EUR/USD, FTSE 100 and Twitter. Whether you think prices are going up or down, Tradefair lets you take a view.
Check out our latest Special Offers

Please note: Our services include products that are traded on margin and carry a risk that you can lose more than your initial deposit. The products may not be suitable for everyone - ensure you fully understand the risks involved.