UK Politics: Tory poll lead makes election tempting for Johnson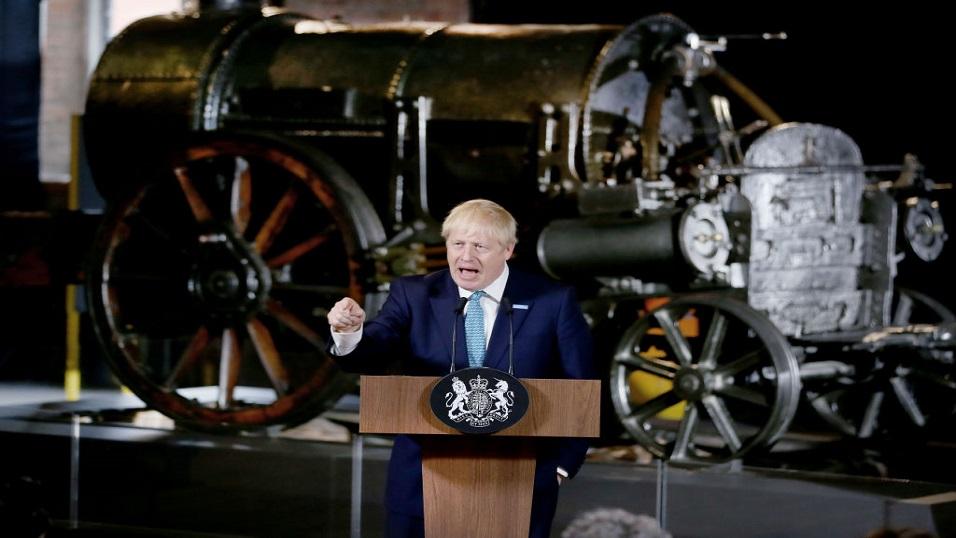 Boris Johnson is already in election campaign mode
After a month in office, the Tories are polling well under Boris Johnson. This makes a general election tempting for the PM but he will be wary of recent history's lessons, says Max Liu...
"Donald Tusk warned Johnson against going down in history as the man who brought about a no deal Brexit 2.3811/8. My bet is that Johnson would sooner that than be the PM who crashed out of Downing Street after three months."
A general election in 2019 is trading at 1.511/2 after polls indicated the Conservatives could be opening up a big enough lead over Labour to win a majority. After exactly one month in Downing Street, Boris Johnson appears to be enjoying a honeymoon period with the electorate, if the polls are to be believed.
Earlier this week, Kantar published a poll which gave the Tories a 14 point lead. That was dismissed by many as commentators as an outlier but a few days later YouGov released a poll which suggests the 'Boris Bounce' is for real:
Westminster voting intention:

CON: 33% (+1)
LAB: 21% (-1)
LDEM: 19% (-1)
BREX: 14% (+2)
GRN: 7% (-)

via @YouGov
Chgs. w/ 21 Aug

? Britain Elects (@britainelects) August 24, 2019
Opinium, meanwhile, put the Tory lead at six points and no overall majority 1.814/5 is still the favoured outcome with bettors. The Conservatives are, however, 1.412/5 to win the most seats and emerge as the largest party.
Nevermind Boris bounce - savage September is coming
The new government will feel encouraged by the polling and see it as evidence that their strategy of being uncompromising on Brexit and disciplined in cabinet is paying off.
These factors increase the chances of Johnson calling a general election before Christmas. It's 2.962/1 to take place in November, although the Sunday Times political editor Tim Shipman reports that the middle of October 3.953/1 is a possibility:
Early budget points to an election mid October. Some Tories pointing to Oct 17, the day of the EU council. If Boris won a majority he could turn up to negotiate with a new mandate

? Tim Shipman (@ShippersUnbound) August 24, 2019
The government is 1.21/5 to face a no confidence vote when MPs return to parliament, as the opposition try to win enough support to bring down the government and prevent a no deal Brexit, triggering a general election in the process.
For months, Labour have said they wanted an election. Those calls were resisted by Theresa May and, during the Tory leadership campaign, the candidates agreed there would be no election before Brexit.
But improved polling means that it could be in the government's interests to go to the country sooner rather than later. Johnson's activities since entering Downing Street - insisting that the UK will leave the EU by the 31 October deadline, making headline-grabbing pledges on law and order, raising the possibility that the HS2 rail link could be scrapped - suggests that he is preparing for an election.
Spectres of Brown and May loom for Johnson
The problem for Johnson, and those trying to gauge how the autumn could pan out, is that recent history gives us two diverging examples that could be pertinent.
First, there was Gordon Brown in 2007, who came to power in the summer and, buoyed by polling, was expected to call an election in October. Brown, as Tories are fond of saying, "bottled it". He was weakened by what the electorate saw as indecision to the point that even his decisive handling of the ensuing financial crisis wasn't enough to save his government at the next election in 2010.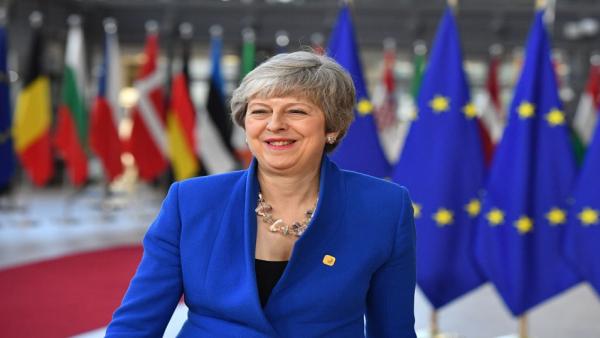 Brown's mistake, history suggests, was deciding not to call a general election, whereas May's error was to call an election. In 2016 and early 2017, she argued consistently that an election would be a distraction from the business of delivering Brexit. In April 2017, however, encouraged by poll leads of around 18 points, and keen to win the kind of majority that would allow her to push through her Brexit plan, she gave in and called an election.
We all know what happened next and, entitled confidence-trickster though he may be, Johnson will be wary of repeating May's mistake. In August, when MPs are away, the government has an open goal; Johnson is free to make pledges that play to the Tories' core support and to claim that his meetings with European leaders have been a success. In the autumn, however, he will face greater scrutiny which would intensify during an election campaign, especially as Labour's policies will get equal exposure.
At the end of this week, European Council president Donald Tusk warned Johnson against going down in history as the man who brought about a no deal Brexit 2.3811/8. My bet is that Johnson, vain and self-interested to the point of national destruction, would sooner that than be the PM who crashed out of Downing Street after three months.
All the signs are that Britain is heading for a general election this year. But don't rule out Johnson taking the Brown route and failing to go to the country, at least in 2019.

Discover the latest articles
Read past articles