UK Politics: Tory conference begins amid criticism and questions for PM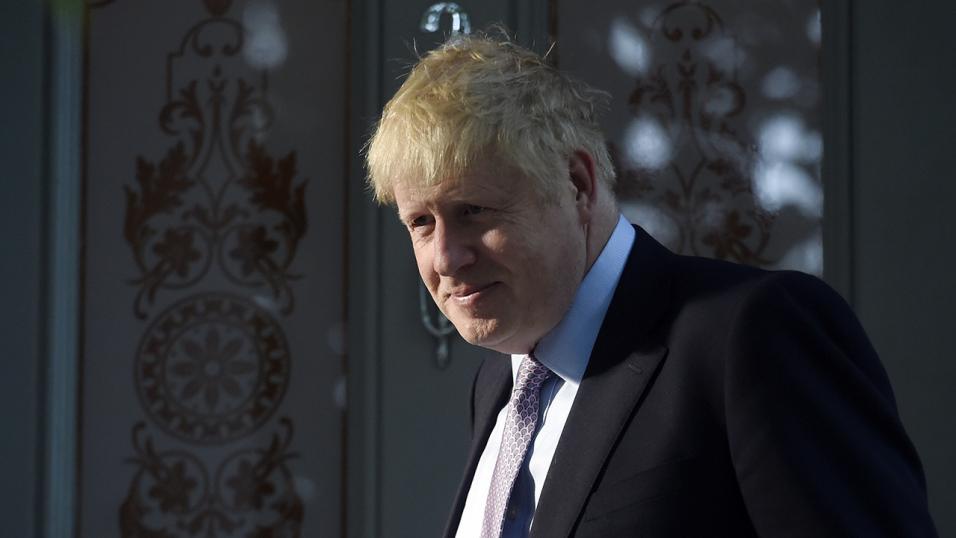 Johnson has faced a series of challenges since becoming PM
As the Conservative party conference begins in Manchester, Boris Johnson faces questions about his private life and his conduct in parliament. Tradefair brings you the latest from UK politics...
"I think I've been the model of restraint,"

- Boris Johnson
The Conservative party conference is now underway in Manchester, where the government will be hoping to make its policies and spending pledges the centre of attention.
Boris Johnson in particular will be looking to gain some positive headlines from the event, having faced a series of fresh challenges and controversies over the past week, including questions about his private life.
Another difficult week
Johnson's premiership has been nothing if not tumultuous since he moved into 10 Downing Street back in July.
In the past seven days alone, he has encountered major obstacles to his political plans and faced criticism for how he has conducted himself in parliament. Arguably the biggest setback came last Tuesday (September 24), when the Supreme Court ruled unanimously that the government's decision to suspend parliament was unlawful, leading to the immediate recall of MPs to Westminster.
This was followed by angry exchanges in the House of Commons, during which Johnson used terms like "surrender" when discussing opposition MPs' attempts to legislate against a no-deal Brexit. He was also accused of dismissing abuse fears expressed by female MPs as "humbug".
The prime minister said there was a misunderstanding around his intentions, for which he apologised, but also told the BBC he had been "the model of restraint" in his use of language in the Brexit debate.
Labour's shadow education secretary Angela Rayner said Johnson should be "utterly ashamed of himself", adding that MPs on both sides of the Commons need to "dial down that language and act responsibly".
Downing Street has also been forced to respond to accusations that Johnson squeezed a female journalist's thigh during a private lunch at the offices of the Spectator magazine in 1999. Charlotte Edwardes made the claim in a column for the Sunday Times.
A spokesman for Number 10 said: "This allegation is untrue."
The government will be looking at this week's Conservative party conference as an opportunity to draw attention away from the difficulties the prime minister has faced in his first few months in office.
'Infrastructure revolution'
Chancellor of the exchequer Sajid Javid is set to make a number of spending announcements in Manchester, including measures designed to deliver an "infrastructure revolution".
Javid has pledged £25 billion to go towards maintaining and improving roads across England, as well as a further £5 billion to extend ultrafast broadband services to hard-to-reach areas in the UK.
The chancellor said the money for these and other public spending projects will come from taxes and borrowing, helped by "record low interest rates".
"We've got more people working than ever before - that means the public finances are strong," he told the BBC.
Quizzed on the recent questions about Johnson's conduct before he became prime minister, Javid said he would not comment on "personal allegations", adding: "I have full faith in the prime minister and I don't doubt that and what he has said for a second."
Shadow chancellor John McDonnell dismissed the spending pledges as "a combination of re-announcements and damp squibs".
He also said the Tories are "tinkering around the edges", while Labour is proposing a "fundamental shift of power and wealth from the few to the many".
There will certainly be a lot of back-and-forth criticism between the main political parties during the Conservative conference, but for the markets, the focus is likely to be on Brexit-related news coming out of the event, as well as ongoing talk of a potential vote of no confidence in the prime minister.
The FTSE 100 was down by 0.25% on Monday morning as investors anxiously awaited any news, while Germany's DAX index was largely unchanged in early afternoon trading, following a brief rally in the morning.
What is Tradefair?
Tradefair is Betfair's new spread betting service, offering trading on thousands of financial markets such as Gold, EUR/USD, FTSE 100 and Twitter. Whether you think prices are going up or down, Tradefair lets you take a view.
Check out our latest Special Offers

Please note: Our services include products that are traded on margin and carry a risk that you can lose more than your initial deposit. The products may not be suitable for everyone - ensure you fully understand the risks involved.