UK Politics: Tory Brexiteers lay out three challenges for May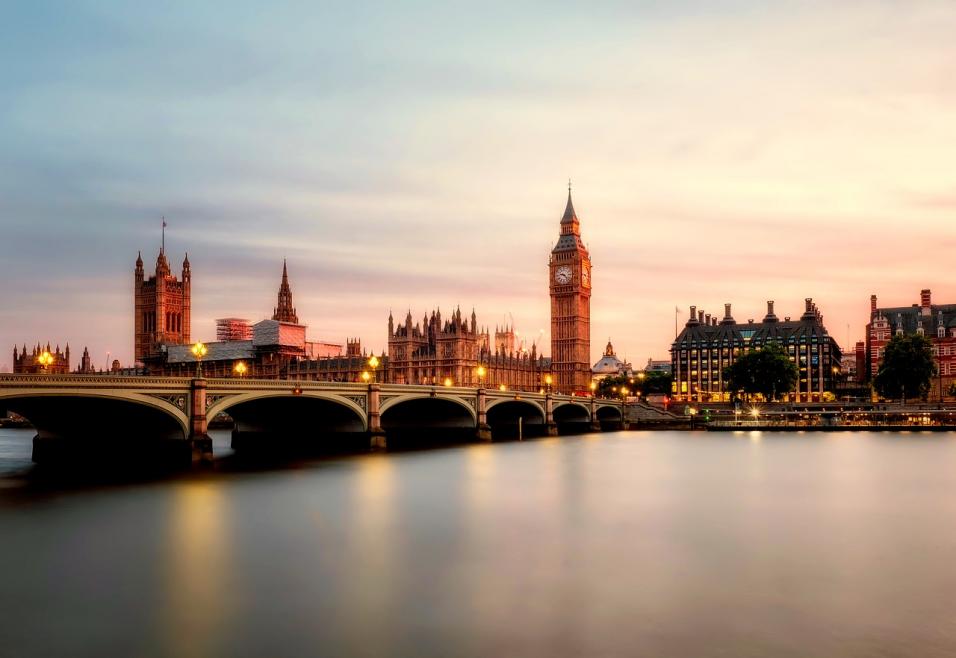 Parliament awaits the outcome of further Brexit talks
Brexit-supporting Tories have told Theresa May she must pass three tests if they are to vote alongside her in the next parliamentary ballot. The Tradefair team brings you the latest from UK politics...
"There is a spectrum and a range of options that the attorney general has. I'm not going to say protocol good, codicil bad, letter very bad, because that would be prejudging it,"

- Conservative MP Michael Tomlinson

A group of eurosceptics from within the Tory party has broached the idea of backing Prime Minister Theresa May's Withdrawal Agreement to prevent a no-deal Brexit.
In order for the members of the European Research Group (ERG) to support her, the agreement must be edited into a version that they are happier with.
Clear direction for progress
They have highlighted three elements that are the strongest sticking points for them, hinting that should they be resolved, Ms May will get their votes.
The ERG delivered a document to the government demanding a "clearly worded, legally binding, treaty-level clause" that would ensure against the controversial backstop in Ireland.
It also called for a "clear and unconditional route out of the backstop if trade talks fail" during the transitional phase. This is designed to assuage fears of the UK being stuck in a customs union indefinitely.
Suggestions for this put forward by the ERG included a time limit or a unilateral exit mechanism, but it is not yet known whether either of these options will be entertained by the Prime Minister.
They also took issue with the language that has been used by the likes of attorney general Geoffrey Cox while negotiating the backstop. He has said that it could "endure indefinitely", which is not something the ERG is happy to accept.
Despite setting out their demands, the group left a certain amount of room for Mr Cox to interpret the document and find solutions that could work on a broader basis.
Michael Tomlinson is among those who issued the terms. He told the Sunday Times: "There is a spectrum and a range of options that the attorney general has. I'm not going to say protocol good, codicil bad, letter very bad, because that would be prejudging it."
With the next meaningful vote expected very soon, the amended text would need to be edited rather quickly to secure the members' votes. That way they would be able to see that they have been listened to in "black and white".
Mr Tomlinson believes that if the changes are made, then even Jacob Rees-Mogg and Steve Baker, the two leaders of the ERG, would vote in favour of Ms May's agreement.
Brussels ready to clarify backstop
The ERG's unexpected move comes in the wake of EU chief negotiator Michel Barnier saying on Friday that London had made no progress with Brussels in the latest set of talks.
What he did say, however, was that the backstop is an area where the EU is ready to show its cards. Mr Barnier told Die Welt that this will come in the form of "more guarantees, confirmation, clarification that the backstop is only temporary".
It's clear that nobody wants the backstop - not the UK nor the EU - but it's the only safety net that so far seems viable if a better compromise cannot be reached. Hardening the border between Northern and the Republic of Ireland could have huge implications politically.
With the UK set to leave the customs union and the single market come March 29th, it's an issue that is becoming all the more pressing. Movement on either side of the argument would be welcomed, especially by Ms May if it means she'll get her crucial votes.
Markets bank on no-deal Brexit avoidance
Economists are starting to believe that a no-deal Brexit could be avoided, shoring up the markets. It's the uncertainty that has been having a negative effect and preventing plans from being put in place.
What is Tradefair?
Tradefair is Betfair's new spread betting service, offering trading on thousands of financial markets such as Gold, EUR/USD, FTSE 100 and Twitter. Whether you think prices are going up or down, Tradefair lets you take a view.

Check out our latest Special Offers

Please note: Our services include products that are traded on margin and carry a risk that you can lose more than your initial deposit. The products may not be suitable for everyone - ensure you fully understand the risks involved.