UK Politics: Sadiq Khan calls for Brexit deal referendum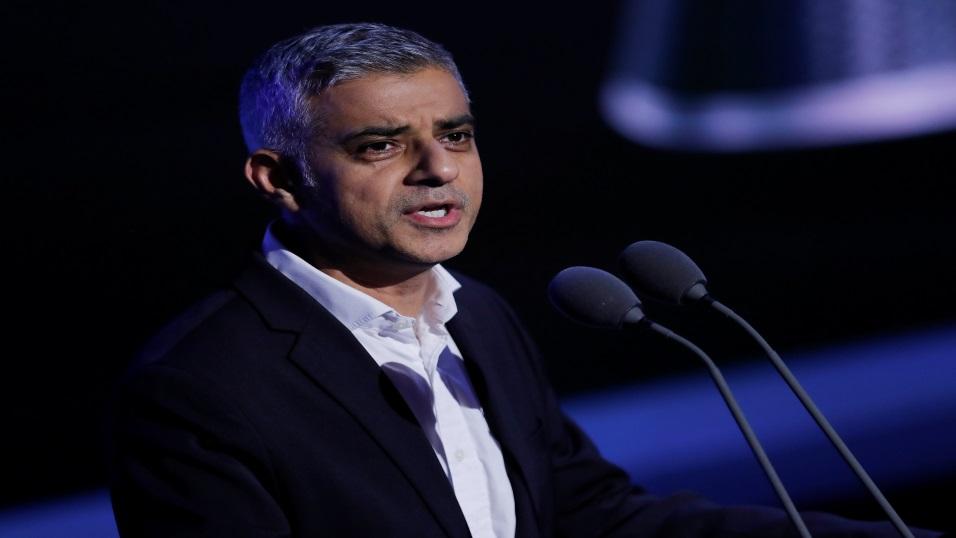 Sadiq Khan supports a referendum on the Brexit deal
Mayor London slams government plans and says Britons should vote again on Brexit. Meanwhile, is now the time to back a young outsider for next Tory leader? Max Liu reports.
"Tom Tugendhat, a rising star of the party, says Tories should look beyond the generation of Gove, Javid, Johnson et al for their next leader."
A second referendum on Brexit by 2020 is [3.4] on the Betfair Exchange after Sadiq Khan declared his support for a People's Vote. The Mayor of London, who was confirmed on Friday as Labour's candidate for the 2020 capital mayoral election, believes the government is "leading us down a path that could be hugely damaging - not only to London, but the whole country."
His comments come as EU negotiators rejected Brexit secretary Dominic Raab's claims that the two parties are "closing in" on a deal. On Sportsbook, a no deal Brexit 13/8 (a 38% chance).
Khan's call adds to pressure on Corbyn
Khan was scathing about Theresa May and other Tories, saying the Brexit debate has become more about Boris Johnson's political ambitions than the good of the country, but Khan's comments are also unhelpful to his own party leader and he knows it.
In their three years on the political frontline, Corbyn and Khan have had an up and down relationship. Khan nominated Corbyn for the leadership in 2015 but later cooled on Corbyn, telling him to keep his distance during the London Mayoral election campaign of 2016. The following year, when Corbyn lead Labour to an excellent general election result, the London Mayor cozied up to his party leader again.
Now Khan has pitched in with those calling for a second referendum and that adds to the pressure on Corbyn to support such a vote. There are signs that leading figures in the Labour movement share Khan's thinking, and not just embittered centrists like Chuka Umunna and Alastair Campbell: this week, Frances O'Grady, General Secretary of the TUC, said union members should hold a ballot on the final Brexit deal, while on Friday, Shadow Foreign Secretary Emily Thornberry said Labour will vote down a final deal based on the Chequers plan.
Khan agrees with bettors that Brexit will happen before another UK general election - although plenty of Labour people, including Corbyn and John McDonnell, would prefer that to another referendum. Time is running out for Labour to adopt a Brexit referendum as policy. But it's not too late and what happens at the Labour Party conference (23-26 September) will be crucial.
As Brexiteers plot to oust May, rising star says Johnson generation are finished
Tory Brexiteers met this week to discuss how and when to oust Theresa May as their leader. Johnson, who is [5.9] favourite to succeed May, might be their preferred choice, ahead of Sajid Javid [7.0] and Jacob Rees-Mogg [50.0].
Tories are divided over Johnson, though, so a candidate with the ability to unite the party could yet emerge as the strongest contender. In that respect, Javid appeals, as does Michael Gove [11.0] who's toned-down his Brexit rhetoric in the past year and distanced himself from Johnson's attempts to undermine May.
But it's also possible that the Tory leadership could skip a generation, just as it did in 2005, when David Davis was passed over in favour of the younger David Cameron. Tom Tugendhat, an MP since 2015 and rising star of the party, said this week that Tories should look beyond the generation of Gove, Javid, Johnson et al for their next leader:
"The great clash of the Brexit referendum has consumed (that generation)," Tugendhat told the Spectator.
And how about this from the ex-soldier in response to Johnson's awful "suicide vest" line last weekend:
A suicide bomber murdered many in the courtyard of my office in Helmand. The carnage was disgusting, limbs and flesh hanging from trees and bushes. Brave men who stopped him killing me and others died In horrific pain. Some need to grow up. Comparing the PM to that isn't funny. https://t.co/IeRWhmhgS9

? Tom Tugendhat (@TomTugendhat) September 8, 2018
Raab [12.5] is another ambitious young (by Tory standards, anyway) MP who could stand in the next leadership race. But Raab's odds might drift as he gets dragged into the Brexit mire in his current role and he could emerge tainted.
Tugendhat, on the other hand, is keeping his distance and speaking his mind from the side-lines. With Ruth Davidson [50.0] this weekend ruling herself out of ever running for the party leadership, Tugendhat looks promising at [22.0].