UK Politics: Priti Patel denies 'false' MI5 claims and bullying allegations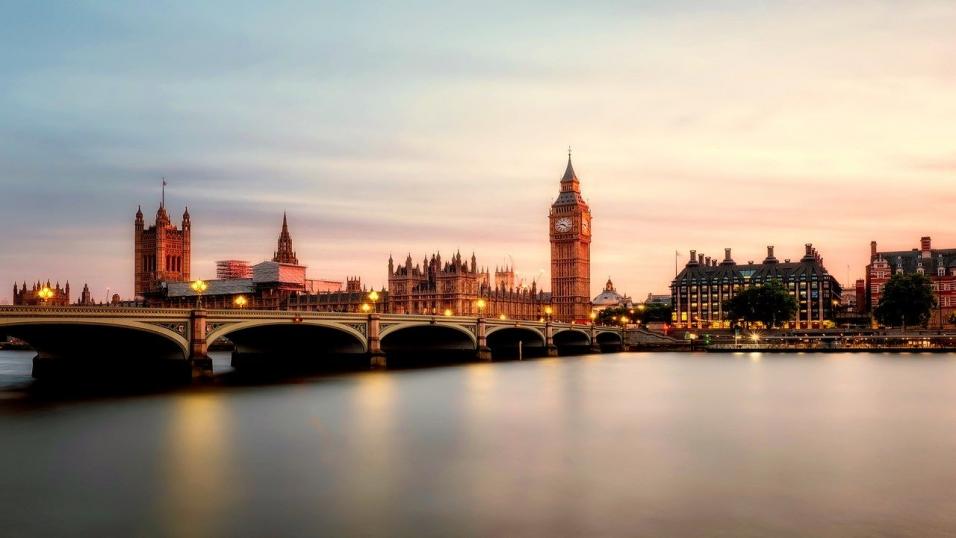 There's talk of unrest in Westminster
Priti Patel is reportedly angered by claims she has lost the trust of MI5 and by questions over her treatment of Home Office staff. Tradefair brings you the latest from UK politics...
[The home secretary is] deeply concerned about the number of false allegations appearing in the media."

- Home Office spokesperson
Priti Patel has been forced to deny suggestions she is not trusted by MI5 and that she bullies her staff.
The home secretary is reportedly "livid" about the claims, which surfaced in the Times and have been dismissed by the government as "false".
Meanwhile, there has been further talk of unrest in Whitehall circling around Dominic Cummings, senior aide to Boris Johnson, whose management style is thought to have angered some government advisers and civil servants.
'Absolutely livid'
Government officials denied the media reports that MI5 has withheld information from Patel because intelligence chiefs lack confidence in her abilities.
It was claimed that intelligence officers "do not trust" the home secretary and "roll their eyes" at her interventions in meetings and briefings.
Patel is also facing claims of bullying her staff and creating an "atmosphere of fear", which she has denied.
This centres around reports the home secretary attempted to force out the Home Office's most senior civil servant, Sir Philip Rutnam.
A spokesperson for both Patel and Rutnam said they were "deeply concerned" about the "false allegations" surfacing in the media.
"They are focused on delivering on the Home Office's hugely important agenda, which includes creating an immigration system that works for the UK, putting more police on the streets and keeping the public safe from terrorism," the spokesperson added.
An ally of the home secretary said she was "absolutely livid" and "determined to get to the bottom" of this issue.
MI5 also refuted the allegations, with a source from the security service insisting that any reports of a poor working relationship with Patel are "simply untrue".
"The home secretary is briefed daily on intelligence matters in exactly the same way as any previous postholder. No information is being withheld," the source added.
Tension in Whitehall?
The latest reports add to ongoing speculation about escalating tension in Whitehall, particularly in connection to the government's relationship with the civil service and its treatment of staff.
Cummings is often at the centre of the controversy. The prime minister's chief aide has been criticised for his reportedly brutal management style.
Following reports that some special advisers had sought counselling for stress, Cummings told the Times that it's a "tough" job and "you have got to be tough to do it".
Huw Merriman, a senior Tory MP and chair of the Transport Select Committee, told The House magazine Cummings had been a "breath of fresh air" in Downing Street with his plans to reform the civil service.
But he added: "Where I get concerned is the somewhat brutal way behind [his methods]."
It was also reported by BuzzFeed that the civil service is appointing a new senior official to oversee the working conditions of special advisers and to ensure staff are treated with "respect".
A Whitehall source also said there were questions being asked about whether the prime minister's team had broken employment law.
According to a Downing Street source, arrangements for special advisers had been undergoing reform "for some time".
The Cabinet Office has not given a direct response to the reports.
Elsewhere, Johnson's government is dealing with problems such as the outbreak of the coronavirus, which is continuing to spread outside China.
Four cruise ship passengers who were returned to Britain on Saturday (February 22) have tested positive for the virus, bringing the total number of UK cases to 13.
Rising concerns over the outbreak took their toll on London's FTSE 100 index on Monday, which plummeted by more than 3.4% in morning trading.
Hong Kong's Hang Seng Index fell by 1.79% over the course of the day, while Shanghai's SSE Composite Index was down 0.28%.
What is Tradefair?
Tradefair is Betfair's new spread betting service, offering trading on thousands of financial markets such as Gold, EUR/USD, FTSE 100 and Twitter. Whether you think prices are going up or down, Tradefair lets you take a view.
Check out our latest Special Offers

Please note: Our services include products that are traded on margin and carry a risk that you can lose more than your initial deposit. The products may not be suitable for everyone - ensure you fully understand the risks involved.
Discover the latest articles
Read past articles