UK Politics: Opposition MPs plan legislation to stop no-deal Brexit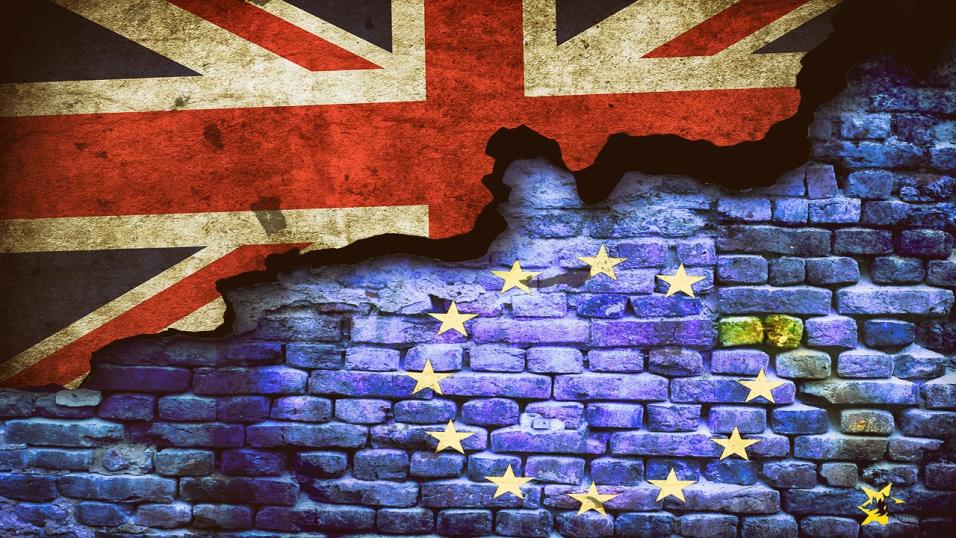 MPs plan action over no-deal Brexit
Opposition MPs and Conservative rebels are hoping to pass legislation this week that would prevent a no-deal Brexit, but they will have limited time in which to do so. Tradefair brings you the latest from UK politics...
"You're asking me about a pig in a poke. I will wait to see what legislation the opposition may try to bring forward,"

- Cabinet minister Michael Gove

The coming week looks set to be a chaotic one in British politics, as opposition MPs and Conservative rebels plan a course of action that could result in legislation to prevent a no-deal Brexit.
They have limited time in which to achieve their aim, however, after Boris Johnson last week received royal approval to suspend parliament just days after MPs return from their summer recess. The suspension is due to begin between September 9 and 12, and continue until October 14, less than three weeks before the current Brexit date of October 31.
John Bercow, the speaker of the House of Commons, said the decision to suspend parliament so close to Brexit was a "constitutional outrage", while Labour leader Jeremy Corbyn accused the prime minister of launching a "smash-and-grab on our democracy to force through a no-deal [exit]".
Corbyn said attempting to pass legislation to block Johnson's plans would be "the first thing" Labour MPs would do when they return to the Commons on Tuesday September 3, followed by a no-confidence vote "at some point".
A historic week?
Any legislation put forward tomorrow will have to pass key stages including being debated in the House of Commons, receiving backing from more than half of MPs and then being considered in the House of Lords.
The likelihood of the proposal receiving sufficient support in the Commons will increase if some Conservative rebels are willing to vote against the government.
However, the whips' office - which works to ensure MPs vote in line with their party - has warned any Conservatives who rebel by abstaining or voting against the government that they will be deselected by the party, meaning they won't be able to stand as candidates in the next election.
A source from the office also told the BBC that MPs who vote to block a no-deal Brexit would run the risk of "destroying" the government's negotiating position.
"All MPs face a simple choice on Tuesday - to vote with the government and preserve the chance of a deal or vote with Corbyn and destroy any chance of a deal," the source added.
Nick Boles, who quit the Conservative party over Brexit, told BBC Radio 4's Today programme the Tories had been "taken over" by the "hard right" and had "fallen prey to an almost religious obsession with the hardest form of Brexit".
Could the government defy legislation?
If opponents to the prospect of a no-deal Brexit manage to pass legislation ruling it out, there could still be questions around whether the government decides to abide by the new rules.
Cabinet minister Michael Gove, who has been put in charge of no-deal preparations, refused to give a clear answer as to whether the government would adhere to any legislation passed over the coming week.
Speaking on the BBC's Andrew Marr Show, he said he would want to see the exact wording of any new legislation before making a commitment.
"You're asking me about a pig in a poke," he said. "I will wait to see what legislation the opposition may try to bring forward."
On the same programme, shadow Brexit secretary Sir Keir Starmer said the aim of opposition MPs this week should be to ensure Britain does not leave the EU without a deal, which will require an extension.
"The length of the extension is secondary, frankly. We have simply got to stop us leaving without a deal," he added.
Responding to Gove's comments, Sir Keir said it was "breathtaking" for ministers not to confirm that the government would "accept and comply with legislation lawfully passed".
For the time being, the reality for businesses and the economy is more uncertainty and questions about the future direction of the country.
Despite Brexit and other global concerns like the US-China trade war, the FTSE 100 opened higher on Monday morning, largely thanks to increases in the share prices of mining giants Rio Tinto and Glencore.
What is Tradefair?
Tradefair is Betfair's new spread betting service, offering trading on thousands of financial markets such as Gold, EUR/USD, FTSE 100 and Twitter. Whether you think prices are going up or down, Tradefair lets you take a view.
Check out our latest Special Offers

Please note: Our services include products that are traded on margin and carry a risk that you can lose more than your initial deposit. The products may not be suitable for everyone - ensure you fully understand the risks involved.