UK Politics Odds: SNP majority drifts as Salmond launches Alba party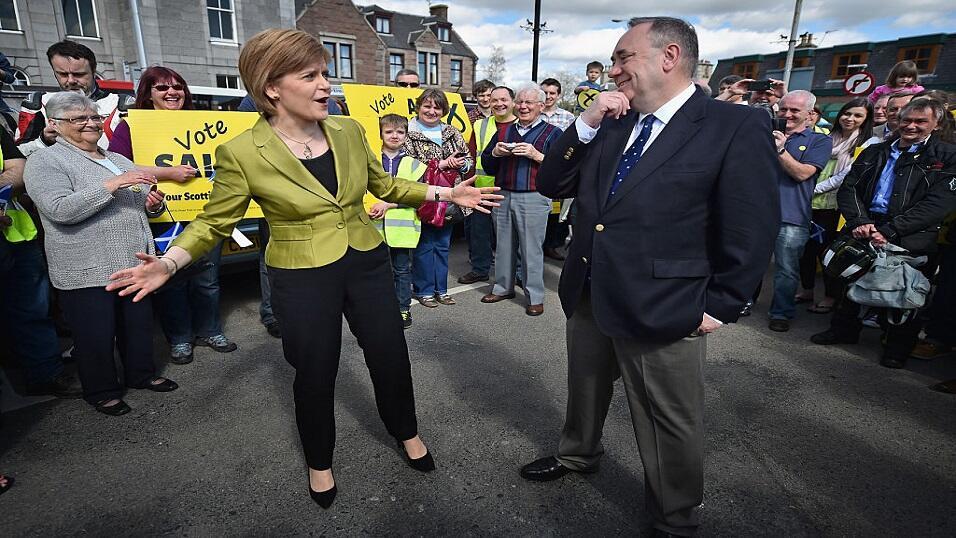 Will Sturgeon v Salmond dominate the election campaign?
The odds on an SNP majority at the Scottish Parliament elections drifted after Alex Salmond launched a new party reports Max Liu in this week's UK politics betting update...
The Scottish National Party are out to 1.981/1 on the Exchange to win a majority at the Scottish Parliament elections on 6 May after their former-leader Alex Salmond launched a new party on Friday.
Nicola Sturgeon's party need to win 65 or more seats to achieve a majority. Polls already indicated that the race had tightened in the past month and that their chances were on a knife-edge. Now the arrival of Salmond's party - which will field candidates in *** constituencies - has complicated matters further.
The SNP are in to 1.132/15 to win under 69.5 seats and out to 4.3100/30 to win over that line even though some projections had said they would win 70 or more seats as recently as a month ago.
Salmond reignites feud with Sturgeon
Salmond claimed he wanted Alba to help deliver a "super-majority for independence" in the Scottish parliament but it's difficult not to interpret his decision to launch a new party as an attempt to undermine Sturgeon - the latest chapter in the toxic feud between the first minister and her direct predecessor and one time mentor.
It risks splitting the pro-independence vote and means the next six weeks before polling day will be spent talking about Salmond v Sturgeon. The Scottish Conservatives - the favourites in the winner without SNP market - will try to exploit the rancour among the pro-independence vote.
A Scottish Parliament inquiry found this week that Sturgeon did not break the ministerial code - an outcome that shored up her position as first minster after she had come in to 6/4 to leave the post by the end of 2021.
Sturgeon had said that, if the SNP win a majority, she would call for a second referendum on independence.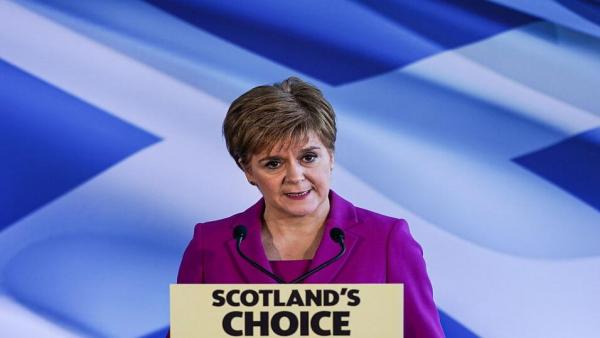 Boris Johnson has vowed to refuse to let the Scottish government hold a referendum and claimed the matter was settled in 2014 when Scots voted 55 to 45% to stay in the UK. He said there was no need to vote on the matter for 40 years and no referendum before 2025 is 1.9620/21.
Salmond claims that a supermajority for independence in the Holyrood parliament would make it more difficult for the Westminster government to deny the Scottish government the powers to hold a referendum.
Last year a succession of polls showed majority support for independence but in recent weeks unionists have leapt on indications that support was independence was in decline. On the Sportsbook you can get evens on Scots choosing independence at the next referendum, whenever it takes place, and 8/11 on a vote to stay in the union.
Has Salmond wrecked Sturgeon's chances of a majority?
The drift on an SNP majority suggests bettors think Alba has dented the SNP's bid to win a majority.
Salmond's ability as a politician is not in doubt and neither is his ego. He has a history of making remarkable comebacks. He was twice elected SNP leader and served two different spells as an MSP. He was elected as a Westminster MP in 2015 but lost his seat in 2017.
He retains loyal supporters - as demonstrated by some of the MSPs and councillors who have already defected from the SNP to Alba - but he has been damaged by allegations of sexual assault of which he was acquitted on all charges.
Sturgeon is viewed much more positively, according to the latest polling.
From the latest @OpiniumResearch / @SkyNews Scotland poll.

Do you have a favourable or unfavourable view of...

Sturgeon:
Favourable 58%
Unfavourable 37%

Salmond:
Favourable 14%
Unfavourable 74%

? Chris Curtis (@chriscurtis94) March 26, 2021
The SNP wasted no time in responding to the launch of Alba saying the country's interests "should not be obscured by the self-interest of someone who shows no sign whatsoever of reflecting on serious concerns about his own conduct".
Sturgeon there were "significant questions about the appropriateness of his return to public office given the concerns that have been raised about his behaviour previously but that's for voters to judge and decide."
Burnham favourite for next Labour leader as Starmer loses momentum
Next week Keir Starmer will complete his first year as Labour leader. He reaches the milestone as MPs, include shadow cabinet members, express concerns that he is losing momentum, according to reports.
With the Conservatives in to 2.6613/8 to win a majority at the next general election, amid a "vaccine bounce" in the polls, Labour MPs are said to be concerned that their leader is lacking in ambition and over-cautious.
Andy Burnham 7.26/1 is the favourite to succeed Starmer as Labour leader.
Discover the latest articles
Read past articles