UK Politics: May prepares for second round of indicative votes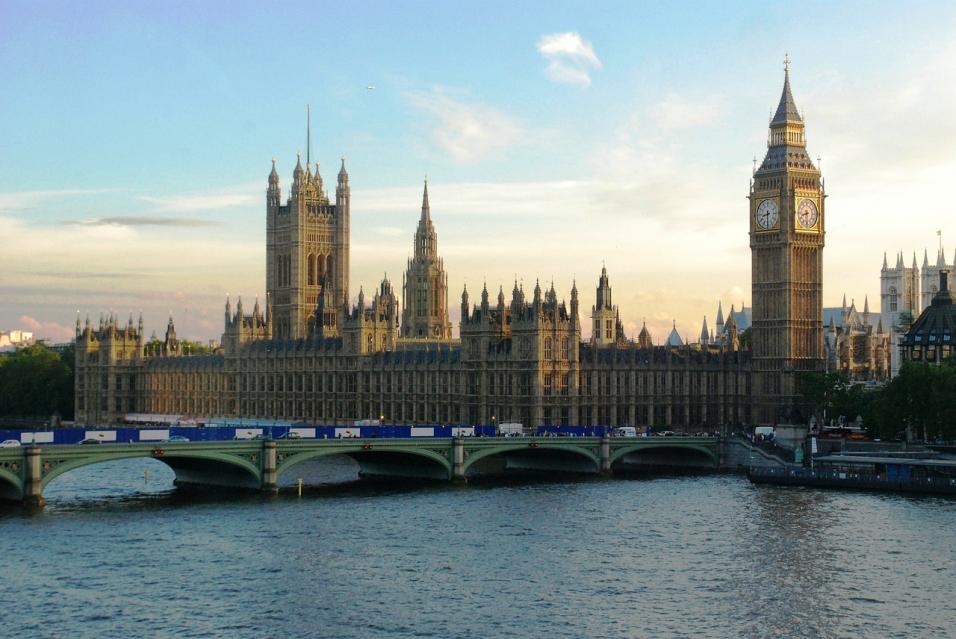 Parliament is to have another say on Brexit deal
A second indicative vote is planned for today, as Theresa May has just two weeks to show the EU a clear way forward. The Tradefair team brings you the latest from UK politics...
"This is I think the worst example of ill-discipline in Cabinet in British political history,"

- Julian Smith, Conservative chief whip
After Brexit didn't go ahead as planned last week and prime minister Theresa May's Withdrawal Agreement was voted down for a third time, MPs will be voting in parliament again today (April 1st).
This will be the second round of indicative votes, which are designed to find an alternative to the options they were presented with on Wednesday.
MPs presented with options
Last week there were eight options put to MPs and some of these will return, while the least popular have been replaced with alternatives.
The most promising solutions surround ideas of a confirmatory referendum and a customs union, as these were the two areas that were rejected by the smallest margins. In the former, 268 MPs backed the idea and in the latter it was 264.
If a consensus is not reached then the chances of a general election will increase, as Mrs May says she believes "we are reaching the limits of the process". Considering how many options have been rejected by MPs, it seems unlikely they will agree now.
Two weeks to decide on a plan
The failure of the House of Commons to ratify a deal has only delayed Article 50 until April 12th, meaning there's just two weeks for a plan to be decided upon.
A European Council summit has been set by Donald Tusk for April 10th, which will give the UK the chance to ask European leaders for what it wants. It just has to decide what that is before then.
EU expecting a long extension
Representatives from both the European Commission and Germany have made it clear they're expecting the UK to be granted a long extension. This will only be the case, however, if Mrs May can present a clear path for the future.
In order for this to happen, there must be a general election, a second referendum or another round of indicative votes resulting in a consensus in the Commons.
One solution that could prove popular based on the ways that MPs have been voting is for the Common Market 2.0 option, the customs union, and the second referendum to be rolled out together.
To counteract this, another bundle of proposals, all favouring a hard Brexit, could also be put in front of MPs.
Whichever path is agreed upon, the EU would not put any time pressure on the UK to hold the votes or campaigns.
Chance of a no deal
The EU has stated that "deep political change" is required as a condition of the extension and only time will tell if Mrs May is capable of achieving it.
With both the French camp and the Netherlands starting to lose patience with the UK, the EU is getting closer to pushing the nation into a no deal scenario.
Ill-disciplined cabinet
Julian Smith, the Tory chief whip, spoke to the BBC about the situation. He said: "The thing that people forget is that the Conservative Party went to get a majority in order to deliver Brexit [and] failed to get a majority.
"The government as a whole probably should just have been clearer on the consequences of that. The parliamentary arithmetic would mean that this would be inevitably a softer type of Brexit."
He went on to summarise: "This is I think the worst example of ill-discipline in Cabinet in British political history."
Pound remains high
So much uncertainty surrounding Brexit is not good for the pound, but it has held gains against other major currencies after UK factory data reached its highest levels for 13 months on Brexit stockpiling.
What is Tradefair?
Tradefair is Betfair's new spread betting service, offering trading on thousands of financial markets such as Gold, EUR/USD, FTSE 100 and Twitter. Whether you think prices are going up or down, Tradefair lets you take a view.

Check out our latest Special Offers

Please note: Our services include products that are traded on margin and carry a risk that you can lose more than your initial deposit. The products may not be suitable for everyone - ensure you fully understand the risks involved.
Discover the latest articles
Read past articles