UK Politics: May and Labour to resume Brexit talks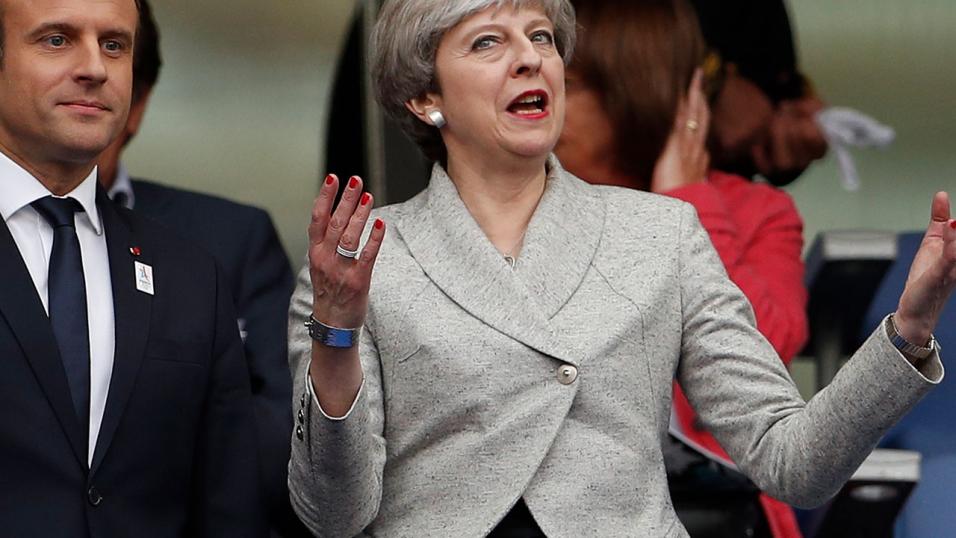 Theresa May is to renew talks with Jeremy Corbyn
Theresa May must find a Brexit compromise before an emergency EU summit on Wednesday or risk the UK crashing out without a deal, and that means resuming talks with Labour. The Tradefair team brings you the latest from UK politics...
"Everybody needs to compromise - it isn't just the government. We all need to find a way through,"

- Cabinet minister Jeremy Wright
Prime minister Theresa May is to resume talks with the opposition in order to find a Brexit compromise, according to cabinet minister Jeremy Wright.
The Tory minister said that the discussions between the government and Labour, which came to a halt on Friday, are to start again today (April 8th). Labour expressed frustration about a lack of detail on the issue from ministers.
Mr Wright told BBC Breakfast: "The conversations with Labour are ongoing, and I believe they will continue today. And everybody needs to compromise - it isn't just the government. We all need to find a way through.
"The prime minister has pursued what I think is still a good deal, but it's clear that parliament isn't willing at the moment to accept that deal. So we need to find an alternative way forward. And that's what these conversations are about."
Increasing pressure on May
Cabinet members and MPs that are inclined towards leaving the EU are intensifying the pressure on Mrs May not to compromise on a number of areas. These include a permanent post-Brexit customs union, which is favoured by Labour.
Mr Wright would not commit to saying what he would support, instead suggesting it was too early to predict the outcome of the talks.
He added: "It's not a matter of what I, personally, can live with. It's a matter of what we can establish as a good way forward that commands the support of the House of Commons. And as yet, we don't know what the outcome of these talks will be."
Liaising with Labour is a controversial move
Many Conservative activists and pro-Brexit MPs have criticised Mrs May for liaising with Jeremy Corbyn over Brexit, but all of her previous attempts to find a solution in parliament had failed.
It is not clear as to who will be involved in today's talks between the government and Labour, although Mrs May, Mr Corbyn and teams of ministers and officials were present last week.
Mr Wright expressed support for Mrs May's tactics, highlighting that she has tried everything else and all avenues need to be explored.
Meanwhile, Boris Johnson wrote in his column for the Daily Telegraph that Tory MPs would not allow the prime minister to surrender to Mr Corbyn. He said that remaining in the customs union would make a nonsense of the referendum result.
Mr Johnson summarised his views: "To agree to be non-voting members of the EU, under the surrender proposed by Jeremy Corbyn - it cannot, must not and will not happen."
Cabinet minister Penny Mordaunt emphasised the impact a long delay to Brexit could have on the nation, with many businesses struggling to prepare for all eventualities during the uncertainty.
Time is running out for May
Mrs May must come up with a new plan, as she cannot attend the emergency European Council summit, which has been called for Wednesday, without one. Unless she can persuade EU members that there is a clear way forward, they will not grant the UK an extension to the Brexit delay and the country will crash out on Friday (April 12th) without a deal.
Uncertainty continues to affect the UK economy
The UK's economy has already been impacted by Brexit, with both the short-term and medium-term outlook appearing bleak. But the biggest issue is the lack of certainty, making it difficult for any planning to be carried out at all.
A number of high-profile financial institutions have already left the UK and it's unclear how many others will follow suit. Depending on the eventual outcome of Brexit negotiations, things could get worse for the economy before they get better, but for the moment, everything is speculative.
What is Tradefair?
Tradefair is Betfair's new spread betting service, offering trading on thousands of financial markets such as Gold, EUR/USD, FTSE 100 and Twitter. Whether you think prices are going up or down, Tradefair lets you take a view.

Check out our latest Special Offers

Please note: Our services include products that are traded on margin and carry a risk that you can lose more than your initial deposit. The products may not be suitable for everyone - ensure you fully understand the risks involved.