U.K Politics Live Blog: All the Exchange markets as May faces vote of no confidence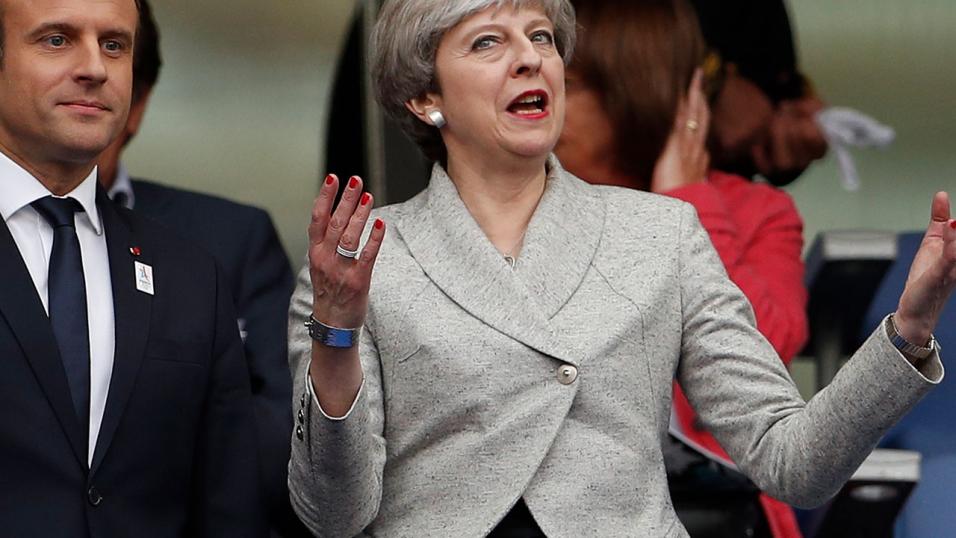 News broke out early this morning that Theresa May will face a vote of no confidence from her own party tonight. Is her time up? The B.B team bring you all the latest from the Exchange markets...
19:40 - Rebellion estimates approach triple figures
Expectations regarding the number of Conservative MPs expected to vote against Theresa May is rising. 90-109 is now clear favourite in our market at 3.02/1.
That probably reflects the gradual unravelling of the narrative flowing from the 1922 Committee meeting. Whereas initially the spin centred on tearful ministers as the PM announced she wouldn't run at the next election, alternative accounts of fudged answers and ambiguity suggest she didn't win over many critics.
One clear betting signal is that any leave of absence will be temporary. At 1.758/11 May is rated 58% likely to leave office in 2019.
18:30 - May vows to stand down before 2022 election
Reports of Theresa May's address to the backbench 1922 committee are filtering out. The PM told MPs she would not fight the next 'scheduled' election in an attempt to appease critics but did not specify an exit date.
This is getting slightly ridiculous. Another Tory MP says @theresa_may committed only to going before 2022 if election then - but would not rule out leading party into a possible "snap" election in coming year! "We've got her for another three years!" was the heartfelt cry

? Robert Peston (@Peston) December 12, 2018
Betting signals increasingly point to a comfortable win for May. At 1.111/9, she's rated 90% likely by Betfair traders. 187 Tory MPs have now publicly pledged support - 28 more than the required number. The par estimate for how many vote against her remains around 90.
This margin of victory is critical. The further it goes beyond that, the more impossible restoring authority and party unity becomes. There is a point - around 120 perhaps - where she might come under serious pressure from the Cabinet to resign.
17:10 - May public supporters pass winning threshold
According to Sky News, 171 Tory MPs have committed publicly to support Theresa May in tonight's no-confidence vote - for which voting begins at 18.00. She only needs 159 to win.
Nevertheless some resistance remains to what appears obvious on Betfair markets. with 1.132/15 available about a Theresa May win. Just shy of £1M has been matched today on that market, with the PM matched at a high of 1.548/15 earlier.
A less predictable market involves the Number of Tory MPs to Vote Against Theresa May. 70-89 is edging favouritism over 90-109 at around 3.711/4. That certainly covers the general consensus amongst Westminster pundits.
But can we trust the public commitments of these Tory MPs in what will be a secret ballot? Michael Crick of Channel 4 News offers some historic examples that urge caution.
On the last three occasions a Conservative leader has faced a serious challenge like this one - Heath (1975), Thatcher (1990) and IDS (2003) - the vote against the leader was significantly higher than experts had forecast

? Michael Crick (@MichaelLCrick) December 12, 2018
15:15 - Less than three hours until the vote
With only a few more hours until voting gets underway, we've opened a Number of Tory MPs to vote AGAINST Theresa May market. There are reportedly around 60 backbenchers in the ERG (European Research Group), which is said to be the hard Brexiteers, who do not think May's deal is a good deal. That paired with other MPs in Leave constituencies that don't believe the deal goes far enough makes 90-109 MPs to vote against the PM at 3.39/4.
14:15 - The twist after Brexit
Theresa May has heavily implied she will leave in the next year should she win the vote tonight, a move that suggests she'd stay around for trying to get Brexit over the line, and then leave if her party still hadn't had any confidence in her.
This developing story has seen her exit dates across the following six to nine months even out; the favourite is her to leave between January - March 2019 at 4.1 and second favourite is between April - June 2019 at 5.85/1.
Downing Street has given a strong hint that the Prime Minister will tell Tory MPs she will stand down after Brexit, writes @patrickkmaguire. https://t.co/1ttM6ajLgy

? The Staggers (@TheStaggers) December 12, 2018
It is clear to me that a majority of Conservative MPs and party members want Theresa May to lead the country through Brexit and then stand down within the next 12 months. Good that No. 10 now acknowledges this.

? Nick Boles MP (@NickBoles) December 12, 2018
13:30 - Confidence rising
Confidence seems to be rising among Team May as the odds on her to win tonight shorten to 1.132/15, with her losing the now out to 8.27/1 as it seems like the majority of her MPs have issued statements of approval rather than rejection.
The only thing that can harm the Prime Minister now is if her own MPs are saying one thing to the public but vote the other way in their secret ballot tonight, which is to take place between 18:00 and 20:00 tonight.
12:45 - Remember it doesn't save the PM from the rest of the Government
Let's assume May wins the vote but then faces a confidence motion in the Government. A majority of MPs can pass a motion of no confidence in the government and if, after 14 days, no fresh motion of confidence has been passed, an election is triggered. That still looks unlikely at 3.052/1, with "No" in the A Government Vote of No Confidence in 2018? market at 1.422/5.

May's Deal looks sure to be rejected at 1.041/25 no matter when the vote comes along (the date is January 21st, but this Government has moved the goalposts a lot.) And with the UK deadline for Brexit coming fast, it looks increasingly unlikely we will leave on March 29.
A second EU Referendum before 2020 is currently at 2.35/4...
11.30 - What next?
If - and it's just a 5.79/2 shot - Theresa May loses her confidence vote, how fast could the Tories install a new leader?
1922 Chair Sir Graham Brady told The Telegraph's Chris Hope that Tory MPs could start to vote - if necessary - "from Monday next week, either daily or twice daily to whittle down the candidates to two by Thursday." This would mean that Party members will then be able to vote by postal ballot over the Christmas and new year period, thus giving us a decision in January.
All the candidates for Conservative Leader can be found here
10:45 - David Davis to step in?
It's rumoured that he would run for the Conservative leadership should the Prime Minister lose her vote tonight. Although the latter looks increasingly unlikely as she has shortens up to 1.171/6. BBC reports that most MPs are saying that they're on her side.
So far, based on public comments;

110 Tories saying they're backing the PM

32 say they're opposing

Chimes with convos I've had, but as ever don't take anything for granted.

? Nick Eardley (@nickeardleybbc) December 12, 2018
May will need 158 MPs from her own party to back her to get through this vote.
10:20 - Theresa May stays heavily odds-on as more MPs tweet support
Theresa May to win the no confidence vote did momentarily drift to 1.51/2 but has stayed around the 1.351/3 as all but one of the Cabinet members have tweeted their support of the PM.
The Prime Minister has my full support. She works relentlessly hard for our country and is the best person to make sure we leave the EU on 29 March and continue to deliver our domestic agenda.

? Gavin Williamson MP (@GavinWilliamson) December 12, 2018
09:45 - What does this mean for Brexit?
Theresa May warns her party that any new leader would not have any time to renegotiate the Brexit deal and would therefore need to extend Article 50 or rescind it.
With her job and any sort of Brexit deal also on the line, the odds on the UK to leave the EU by the March 29 2019 deadline is 2.588/5. "No" in this market has now shortened to 1.538/15.
We're all feeling a bit like this guy right now.
current status of british politics: pic.twitter.com/MEUGiQr0sw

? Alan White (@aljwhite) December 12, 2018
09:00 - Prime Minister Theresa May faces vote of no confidence tonight
Theresa May faces the vote after the at least 48 members of the Conservative party put in writing that they have lost confidence in her.
Rumours of this happening has been coming since last month after her the Brexit deal she came back with was met with criticism. However, the 1922 Committee of backbench Conservatives had not received the magic number at the time; this was ignited by May pulling the vote over the Brexit deal.
But what does this mean for the markets?
Right now it's 1.331/3 for her to win the confidence vote after a number of Tory MPs have voiced their support of their leader.
The Prime Minister has my full support, not least because she has always done what she firmly believes is in the national interest. Our country needs us all to fight for a good deal and prepare for a no deal senario. All eyes and hands should be on that task.

? Penny Mordaunt MP (@PennyMordaunt) December 12, 2018
In the event she loses the vote, her exit date for her to go before 1st January 2019 is currently 3.55. Brexiteer Boris Johnson is the favourite to be the Next Tory Leader at 5.14/1
Discover the latest articles
Read past articles