UK Politics: May faces anger and resignation but bettors back Brexit deal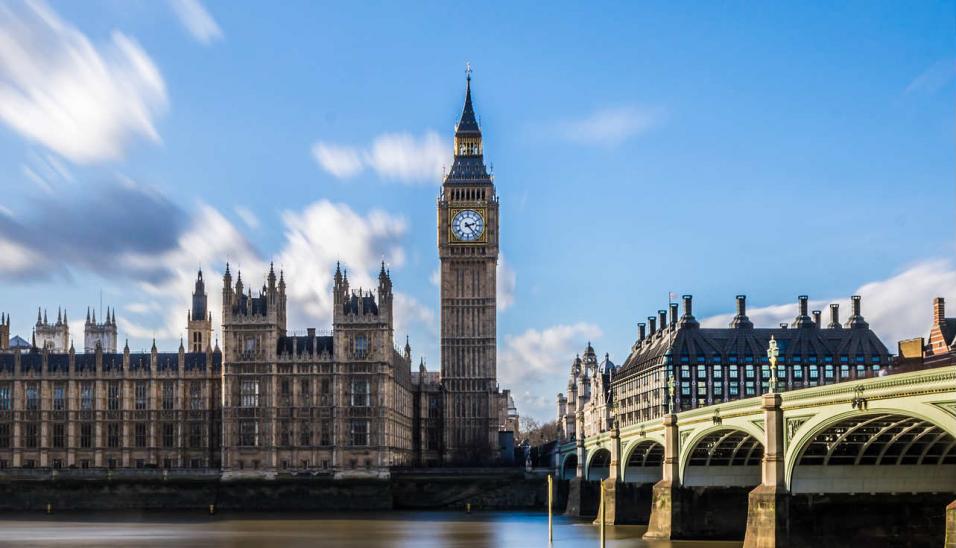 Westminster is the scene of ferocious disagreements over Brexit
Jo Johnson has resigned and is backing a second referendum. But do bettors think the public will get a final say on Brexit? Max Liu discusses the latest UK politics odds...
At the beginning of this week, all eyes were on America, as the Democrats took control of the Congress in Tuesday's midterms, while the Republicans tightened their grip on the Senate, in a midterm election from which both parties emerged fairly satisfied. By the end of the week, however, Britain has re-established itself as the current capital of political chaos .
First, there was the extraordinary admission from Brexit secretary Dominic Raab on Thursday that he "hadn't quite understood the full extent" of the importance of the Dover to Calais cross-Channel route for UK trade. Basically, this comes down to the man in charge of Brexit not realising until now - when the UK is 1.645/8 to leave the EU in four-and-a-half months - that quite a lot of our food, medicine and other essentials arrive by boat.
I'd say you couldn't make it up, except I think I said that about something Brexit-related last week (Arron Banks saying that he'd vote Remain in a second referendum, perhaps?) and the week before.
Jo Johnson quits government and calls for second referendum
On Friday, we saw the first cabinet resignation for a few months when Jo Johnson followed his brother Boris in quitting the government. In his resignation letter, the younger Johnson made no mention of his big brother who, let us never forget, is one of the chief reasons Britain is in such a hot mess with Brexit. Instead, Jo Johnson reserved all his criticism for Theresa May.
Jo Johnson says the PM is presenting Britain with a choice between "vassalage and chaos" and that, if nothing else, Brexit has united Remainer Jo and Leaver Boris in their dismay at the path down which Britain is heading. Jo believes this is the most perilous moment in British history since the Suez Crisis. Others think a bad Brexit will be far worse than Suez.
Second referendum odds unmoved, as Corbyn says Labour can't stop Brexit
The significant part of Jo Johnson's resignation letter is his backing for a second referendum on Brexit. He says it will be a "democratic travesty" if Britons don't get the chance to vote on the final deal. Meanwhile, the People's Vote organisation claim they're talking to other Tory MPs who are prepared to follow Jo Johnson and come out in support of a second referendum.
But the odds on a referendum on Brexit before 2020 - i.e. next year - are unmoved by this latest development at 3.55/2 on the Exchange (that's a mere 28% chance).
Labour, meanwhile, are sending out conflicting messages, with Jeremy Corbyn's critics getting excited about reports that he told a German newspaper that he can't stop Brexit. Asked about this on Sunday, however, shadow foreign secretary Emily Thornberry insisted Labour could still back a second referendum, although they would prefer a general election which is 3.613/5 to happen before Brexit.
Odds narrow on deal but can May get it through Parliament?
At the same time, the odds on the UK and EU reaching a deal, and getting it through the EU Council and UK Parliament by the end of March, shortened this week. Bettors are now backing a deal at 4/9 - a 69% chance - on Sportsbook. This shift in the betting was perhaps sparked by rumours earlier this week that May was about to announce that the UK had reached a withdrawal deal with the EU.
That wouldn't be an enormous surprise but it would be if it were a deal that May could force through Parliament, especially as this week the DUP, on whom May is dependant for majority support in the House of Commons, said they felt betrayed by plans for a customs border in the Irish Sea. DUP leader Arlene Foster says this amounts to breaking up the UK and accuses May of "betrayal". With that in mind, the 7/5 available on No Deal is the more attractive bet.

Discover the latest articles
Read past articles