UK Politics: Keir Starmer's campaign team accused of data breach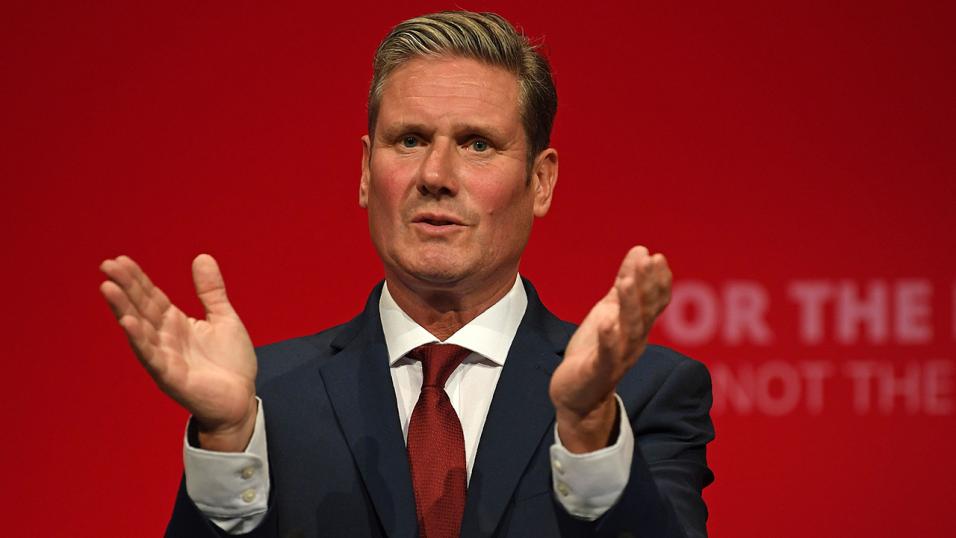 Starmer has rejected the allegations against his team
Sir Keir Starmer's campaign team are facing accusations of hacking into the Labour party's membership database. Tradefair brings you the latest from UK politics...
Whoever decided to send these threatening letters to people on the Starmer campaign...are not really doing the Labour party or their preferred candidate any favours."

- Starmer campaign chair Jenny Chapman
The Labour leadership contest has taken an unexpected turn, with the team responsible for running Sir Keir Starmer's campaign facing accusations of hacking into the party's membership database.
Starmer served as shadow Brexit secretary under Jeremy Corbyn and is the frontrunner to take over from Corbyn as Labour leader. He faces competition from other candidates including Rebecca Long-Bailey and Lisa Nandy.
The allegations, which were made by the Labour party itself, have been dismissed by Starmer's team as "utter nonsense".
What are the accusations?
Information passed to the BBC showed that the Labour party had formally reported members of Starmer's leadership campaign to the Information Commissioner's Office (ICO) for 'data-scraping' - the practice of obtaining specific details from a wider set of information.
It's thought that the accusations have been made against two members of the shadow Brexit secretary's team, one of whom is his compliance official.
The ICO is an independent body that has the power to fine organisations that are proven to have misused data in any way. The watchdog confirmed it had received a report of a membership database breach and would investigate the claims.
Starmer wrote to the Labour party over the weekend denying that his team had done anything wrong.
Some of his supporters have also suggested these accusations are a politically motivated attempt to discredit his campaign and damage his chances of becoming Labour leader.
'Utter nonsense'
Jenny Chapman, a former Labour MP who is chairing Starmer's campaign, put forward the leadership candidate's side of the story in an interview on BBC Radio 5 Live's Pienaar's Politics programme.
She said the hacking allegations only came to light after her team had uncovered a potentially "very serious" data protection issue connected to Long-Bailey's rival campaign.
It was reported that Long-Bailey's team had created a potential security risk by sending links to volunteers that provided access to the Labour party's phone banks. Long-Bailey's campaign said this was inadvertent and they had acted innocently.
Chapman claimed that, after investigating this issue and reporting it to the Labour party, members of her team then received letters accusing them of wrongdoing.
She said the allegations of hacking and data-scraping against her own team are "utter nonsense".
When Chapman was asked why the Labour party would make these accusations, she said: "I really don't know what they're thinking."
She added: "Labour members want a fair contest. Whoever decided to send these threatening letters to people on the Starmer campaign and then leak it to the BBC are not really doing the Labour party or their preferred candidate any favours."
The leadership race
This adds a fresh twist to the leadership race, particularly in light of suggestions that certain elements within the party are actively trying to hamper Starmer's campaign and help Long-Bailey, who is seen as the preferred candidate of the Labour left.
Starmer, Long-Bailey and Nandy have all qualified for the final stage of the contest after receiving enough support from trade unions and other affiliated bodies.
The only other remaining contender, Islington South and Finsbury MP Emily Thornberry, has yet to gain sufficient backing.
Labour party members will get the opportunity to vote for their choice of leader when the ballot opens on February 21. The final result will be announced on April 4.
The eventual winner will face the challenge of going up against Boris Johnson and addressing some of the issues that dogged Labour in the December 2019 general election, such as widespread business concern over the party's plans to nationalise certain industries.
Johnson himself has more immediate priorities, such as managing the UK's response to the coronavirus outbreak, which has continued to impact global stock markets in recent days.
The FTSE 100 was down by 0.27% by late morning on Monday (February 10), while Hong Kong's Hang Seng Index dropped by 0.59% over the course of the day.
Shanghai's SSE Composite Index proved more resilient, gaining 0.5% on Monday.
What is Tradefair?
Tradefair is Betfair's new spread betting service, offering trading on thousands of financial markets such as Gold, EUR/USD, FTSE 100 and Twitter. Whether you think prices are going up or down, Tradefair lets you take a view.
Check out our latest Special Offers

Please note: Our services include products that are traded on margin and carry a risk that you can lose more than your initial deposit. The products may not be suitable for everyone - ensure you fully understand the risks involved.
Discover the latest articles
Read past articles