UK Politics: Johnson expected to lose second vote on snap election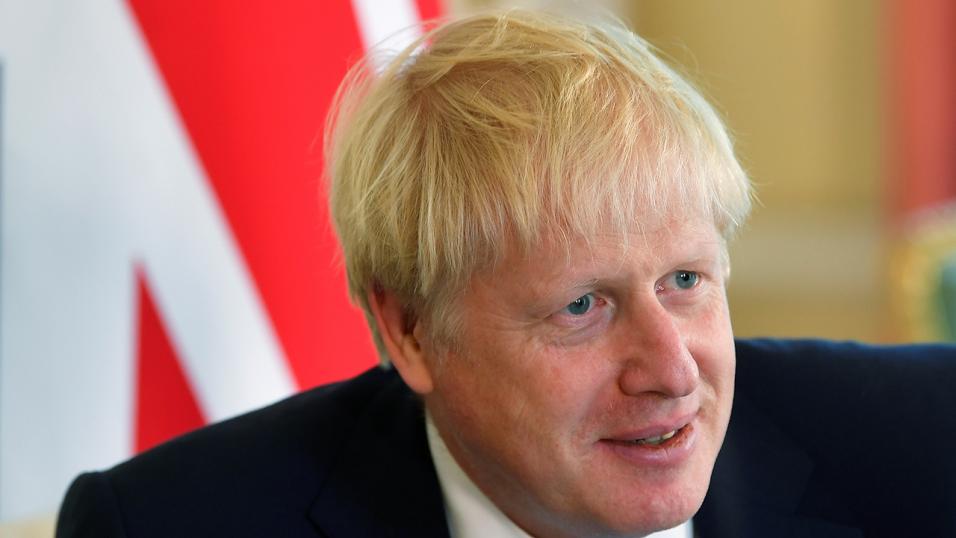 Johnson wants an election to secure a parliamentary majority
Labour and other opposition parties are expected to once again frustrate the government's attempts to hold a snap election in October. Tradefair brings you the latest from UK politics...
"The problem that we've got is that we cannot at the moment have any confidence in Boris Johnson abiding by any commitment or deal that we could construct,"

- Shadow chancellor John McDonnell
Members of parliament will today (Monday 9 September) be asked to vote for the second time in a week on the possibility of holding a snap election in October, but Labour, the Liberal Democrats and other opposition parties are expected to block the motion.
Boris Johnson's government is insisting a general election is the only way forward after suffering a series of defeats in parliament last week, the most notable of which was the passage of a bill designed to prevent a no deal Brexit.
The bill - which requires Johnson to request an extension to the current Brexit deadline of 31 October if a withdrawal agreement hasn't been reached by 19 October - is expected to receive royal assent and become law today. But the prime minister has said he would "rather be dead in a ditch" than ask Brussels for another extension.
Is an election looming?
The setbacks suffered by the government over the past week also included a rebellion by 21 Tory MPs, who voted in favour of the bill blocking a no-deal Brexit and were subsequently deselected by the party, meaning they are unable to stand as Conservative candidates in the next general election.
Johnson also saw his own brother, Jo Johnson, resign as a Tory MP and minister, while Bracknell MP Philip Lee staged a public defection from the Conservatives to the Lib Dems, a move that wiped out the prime minister's working majority in parliament.
The government responded by calling for a general election to re-establish its majority and to secure a mandate to press ahead with its Brexit strategy. However, any motion to hold an early election must receive the support of two-thirds of MPs to pass through the House of Commons.
Johnson failed to win enough support last week, with many opposition MPs abstaining. Labour's position is that it wants an election, but only after the prospect of a no-deal Brexit on 31 October has been definitively ruled out.
The prime minister said: "I think he [Jeremy Corbyn] has become the first leader of the opposition in the democratic history of our country to refuse the invitation of an election. I can only speculate as to the reasons behind his hesitation, but the obvious conclusion is that he does not think he will win."
Shadow chancellor John McDonnell told the BBC that Labour would prefer to have an election "sooner rather than later", but would only sanction such a move when it feels confident a no-deal Brexit is impossible.
"The problem that we've got is that we cannot at the moment have any confidence in Boris Johnson abiding by any commitment or deal that we could construct," he said. "So we are now consulting on whether it's better to go long, therefore, rather than to go short."
Is a no-deal Brexit still possible?
The aim of the bill that passed through parliament last week is to eliminate the possibility that Britain could leave the European Union on October 31st without an official withdrawal agreement.
However, cabinet ministers have suggested that efforts are underway to identify loopholes in the new rules.
Foreign secretary Dominic Raab said the government would abide by the law, but would also look "very carefully" at possible interpretations of the wording in the legislation.
"We will adhere to the law but we will also - because this is such a bad piece of legislation - want to test to the limit what it actually lawfully requires," he told Sky News' Sophy Ridge on Sunday programme.
The prime minister has continued to insist Britain will leave the EU by the end of October and refused to countenance asking for an extension to the deadline, despite there being few signs of progress towards a new withdrawal agreement.
Sajid Javid, the chancellor of the exchequer, told the BBC's Andrew Marr Show that Johnson will be heading to the next European Council meeting on 17 October with the aim of striking a deal, and will "absolutely not ask for an extension in that meeting". However, he refused to give a clear answer about how the government will proceed if it fails to secure a deal by the October 19th deadline set out in the new legislation.
There are still many questions to be answered about Brexit, but one clear outcome from the past week is that a no-deal Brexit is now a much more remote possibility.
While this might offer some comfort to businesses and investors, it didn't stop the FTSE 100 from falling into the red on Monday morning. London's blue chip index was positive in early trading, but slipped into negative figures after ONS data showed GDP growth was flat in the three months to July.
What is Tradefair?
Tradefair is Betfair's new spread betting service, offering trading on thousands of financial markets such as Gold, EUR/USD, FTSE 100 and Twitter. Whether you think prices are going up or down, Tradefair lets you take a view.
Check out our latest Special Offers

Please note: Our services include products that are traded on margin and carry a risk that you can lose more than your initial deposit. The products may not be suitable for everyone - ensure you fully understand the risks involved.