UK Politics: Johnson calls for calm after US killing of Iranian general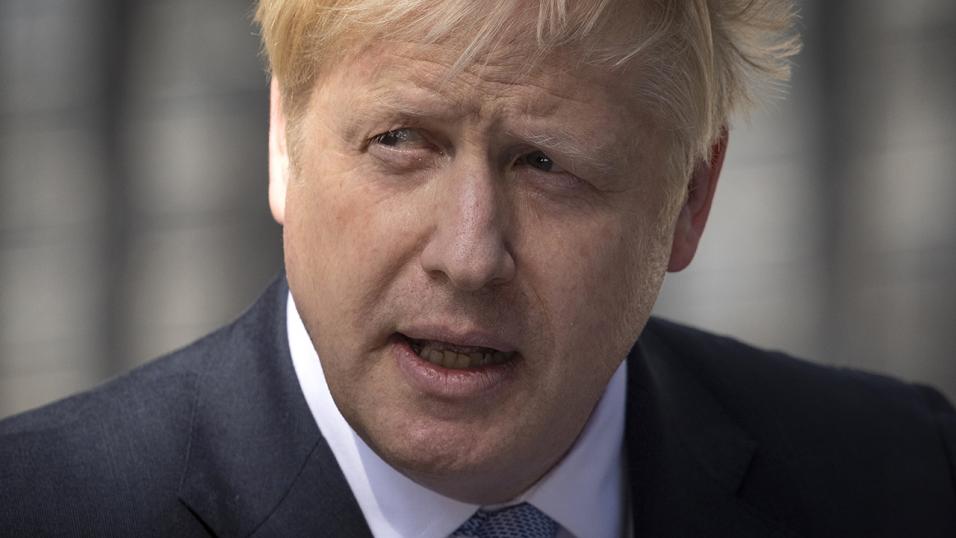 Johnson has called for restraint amid escalating tension between the US and Iran
Boris Johnson has joined other European leaders in calling for a de-escalation of hostilities in the Middle East, following the assassination of an Iranian general by US forces. Tradefair brings you the latest from UK politics...
All calls for retaliation or reprisals will simply lead to more violence in the region and they are in no one's interest."

- Boris Johnson
Boris Johnson has broken his silence on the escalating crisis in the Middle East, which was triggered by the US assassination of the Iranian general Qasem Soleimani.
Soleimani, who led Iran's military operations in the Middle East as head of the country's elite Quds Force, was killed in an air strike at Baghdad airport. Iran's supreme leader Ayatollah Ali Khamenei warned that "severe revenge awaits the criminals" behind the attack.
Johnson joined other European leaders in emphasising the "urgent need for de-escalation", but also stressed that Soleimani "posed a threat to all our interests".
'We will not lament his death'
In his first public statement on the matter since returning from a holiday in the Caribbean, the UK prime minister said he had already spoken with US president Donald Trump, French president Emmanuel Macron and German chancellor Angela Merkel, and would be talking to other leaders in the coming days.
He pointed out that Soleimani was responsible for a pattern of "disruptive, destabilising behaviour" in the Middle East and had played a leading role in actions that led to the deaths of thousands of innocent civilians and western personnel.
"We will not lament his death," Johnson said. "It is clear, however, that all calls for retaliation or reprisals will simply lead to more violence in the region and they are in no one's interest.
"We are in close contact with all sides to encourage de-escalation. I will be speaking to other leaders and our Iraqi friends to support peace and stability."
The prime minister is due to update parliament tomorrow (January 7), following ministerial meetings and further international engagement today.
A joint statement released by Johnson, Macron and Merkel called on all parties to exercise "utmost restraint and responsibility", adding that the current cycle of violence in Iraq "must be stopped".
There were escalating tensions between Washington and Tehran over the weekend, with Trump warning that any Iranian attacks on American people or targets would trigger retaliation from the US, potentially "in a disproportionate manner".
High-level targets
In a series of tweets, Trump described Soleimani as a "terrorist leader" who had killed one American and wounded many others.
He said Iran was "talking very boldly" about targeting American assets in retaliation for the attack in Baghdad, but warned that the US had identified 52 Iranian sites - some "at a very high level" - that would be attacked in turn if there is any further aggression from Tehran.
"If they attack again, which I would strongly advise them not to do, we will hit them harder than they have ever been hit before," Trump tweeted.
Senator Elizabeth Warren, one of the candidates for the Democratic 2020 presidential nomination, accused the president of taking the US "right to the edge of war".
"That is something that puts us at risk. It puts the Middle East at risk. It puts the entire world at risk," she added.
In Iraq, meanwhile, hundreds of thousands of mourners took to the streets in Baghdad to attend a funeral procession, which marked the beginning of days of mourning for Soleimani. His body will be returned to Iran for burial in his home town.
Iranian MPs protested against the killing by chanting "death to America" in parliament.
The tension between Washington and Tehran impacted global assets and investment markets over the weekend.
Gold, traditionally seen as a safe haven for investors, reached a seven-year high, while oil prices climbed to their highest point since September.
Japan's Nikkei 225 index finished the day nearly 2% down on Monday, while Hong Kong's Hang Seng Index dropped by 0.79%.
In London, the FTSE 100 slipped by nearly 1% on Monday morning.
What is Tradefair?
Tradefair is Betfair's new spread betting service, offering trading on thousands of financial markets such as Gold, EUR/USD, FTSE 100 and Twitter. Whether you think prices are going up or down, Tradefair lets you take a view.
Check out our latest Special Offers

Please note: Our services include products that are traded on margin and carry a risk that you can lose more than your initial deposit. The products may not be suitable for everyone - ensure you fully understand the risks involved.
Discover the latest articles
Read past articles