UK Politics: Irish PM says EU in stronger position going into UK trade talks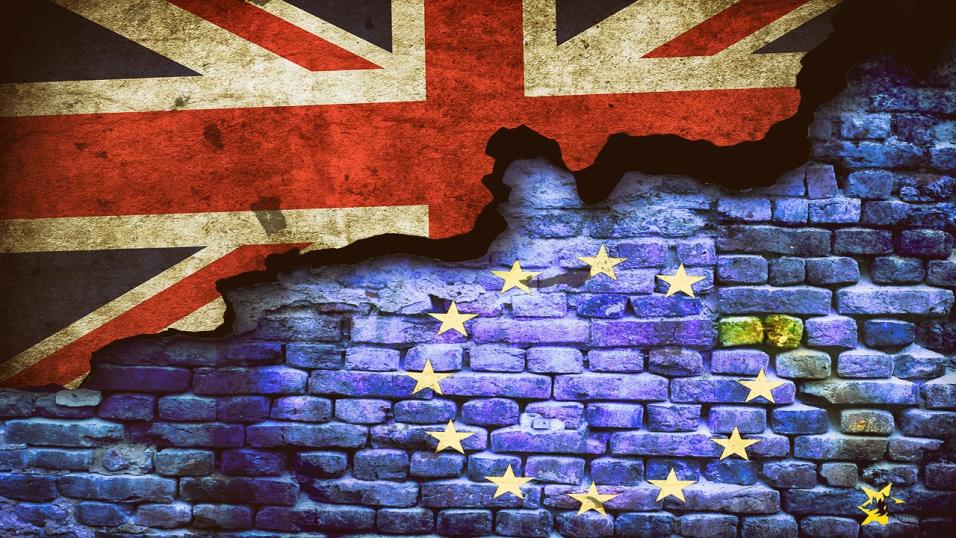 The UK will leave the EU on January 31 2020
As the EU and UK prepare to begin post-Brexit trade negotiations, the Irish prime minister has said Brussels will have the upper hand in the talks. Tradefair brings you the latest from UK politics...
If these were two teams up against each other playing football, who do you think has the stronger team?"

- Irish PM Leo Varadkar
The EU will have an advantage over the UK as the two sides begin talks on post-Brexit trade arrangements, according to Irish prime minister Leo Varadkar.
Varadkar said the European bloc will have the upper hand simply because it has a much larger population than the UK. He also warned Boris Johnson and the British government against aiming for a "piecemeal" arrangement, stressing that the final trade deal will have to be "comprehensive".
More than three and a half years on from the June 2016 referendum, the UK is finally due to leave the EU at 23:00 GMT on Friday January 31. The country will then enter a transition period until December 31 2020, during which teams from London and Brussels will attempt to negotiate a permanent trade agreement.
A 'stronger team'
Speaking to BBC News, Varadkar said it was important to recognise "the reality of the situation", which is that the European Union is comprised of 27 member states, while the UK is just one country.
"We have a population and a market of 450 million people. The UK, it's about 60 [million]," he added.
"So if these were two teams up against each other playing football, who do you think has the stronger team?"
Brussels has already warned that the UK can't expect to diverge from EU rules and standards but retain access to the bloc's markets.
Ursula von der Leyen, the president of the European Commission, reiterated this point on a visit to London earlier this month, and Varadkar said any talk of a "piecemeal" trade deal suggests the UK wants to have its cake and eat it.
The Irish prime minister insisted that London wanting to make a trade deal that emphasises areas where the UK has an advantage is "not fair" and not "something that will fly in Europe".
He also argued that "a lot of British people", including politicians, "don't understand a lot about Ireland" - a failing that was "very badly exposed" during the Brexit process.
No tariffs or quotas
The UK government has said its objectives for the forthcoming trade negotiations with the EU will be published after January 31, with Johnson set to give a speech next month outlining more details.
In an interview on the BBC's Andrew Marr Show, Brexit secretary Stephen Barclay confirmed that one of the negotiating team's objectives will be to secure a "zero-tariff, zero-quota" free trade deal with Brussels.
He said the "key issue" is that the UK will have control of its own rules, but the country "will not diverge for the sake of diverging".
"We start from a position of alignment but the key opportunity is that we will be able to set our standards, high standards, on workers' rights, on the environment, on state aid as part of that trade policy," Barclay added.
The Brexit secretary also stressed that "both sides are committed" to securing a trade deal by the end of 2020, since it is in the interests of all parties to maintain a healthy flow of goods.
Potential barriers to trade could worry businesses and impact investment markets across the UK and Europe as the negotiations unfold this year.
A more immediate concern for stock markets this week is the spread of the coronavirus, which has now killed more than 80 people in China. Cases have been confirmed in other countries including the US, Australia and Thailand.
Fears over the proliferation of the virus dragged down the FTSE 100 on Monday morning (January 27). London's blue chip index tumbled by more than 2.3% in early trading, wiping out gains made at the end of last week.
What is Tradefair?
Tradefair is Betfair's new spread betting service, offering trading on thousands of financial markets such as Gold, EUR/USD, FTSE 100 and Twitter. Whether you think prices are going up or down, Tradefair lets you take a view.
Check out our latest Special Offers

Please note: Our services include products that are traded on margin and carry a risk that you can lose more than your initial deposit. The products may not be suitable for everyone - ensure you fully understand the risks involved.
Discover the latest articles
Read past articles