UK Politics: Govt faces 'key test' of Covid strategy as lockdown eased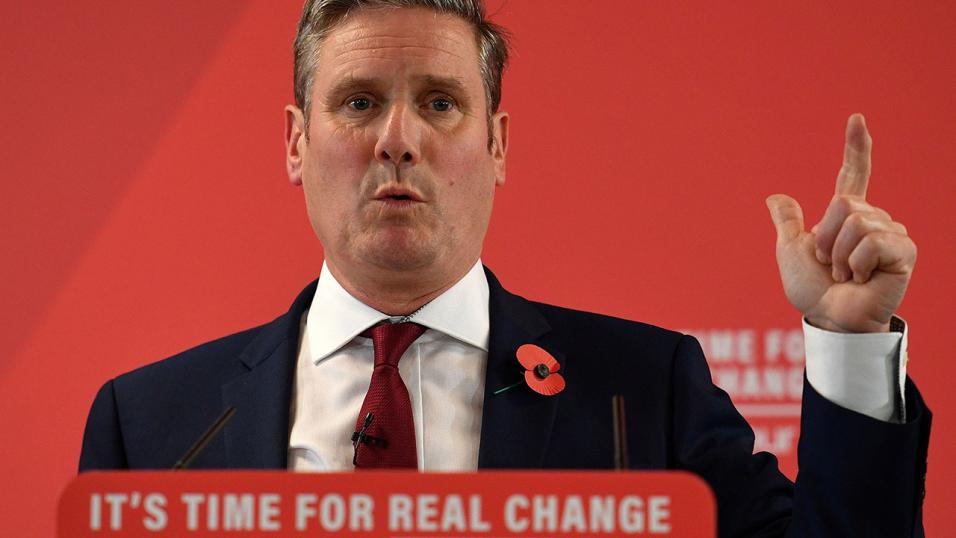 Keir Starmer said this will be a "critical week" for the government
The coming week will provide a 'key test' of the government's strategy to exit the coronavirus lockdown, according to Labour. Tradefair brings you the latest from UK politics...
"This is going to be a critical week for the country and a key test of the government's strategy."

- Keir Starmer

The government is today (June 1) pressing ahead with the next phase of its plan to ease the coronavirus lockdown in England, with primary schools reopening to some year groups and members of the public being given more freedom to socialise outdoors.
However, there are concerns the restrictions that have been in place for the past 10 weeks are being relaxed too quickly, and the new policies coming into force are not in line with scientific advice.
Labour said the coming week will be a "key test" of the government's coronavirus strategy.
Back to school
The most significant change for many people in England today is the reopening of primary schools, with children in reception, year one and year six now able to return. Measures like reduced class sizes and staggered drop-off times have been introduced to reduce the risk of the virus spreading in schools.
But research has indicated up to half of parents could keep their children at home. Findings from a survey of 1,200 school leaders by the National Foundation for Educational Research showed:
46% of parents plan to keep their children at home

50% of parents in disadvantaged areas will keep their children at home

25% of teachers are expected to be absent for health reasons

There will also be local variations in how schools are reopened, with schools in some areas remaining shut or making their own plans regarding which year groups can return and for how many days a week.

Other changes to the lockdown rules coming into effect today will allow groups of up to six people from different households to meet in outdoor spaces, including private gardens, as long as they maintain social distancing.

Individuals who have been shielding for the past 10 weeks will also be allowed outdoors with a family member or to meet one other person.

Some businesses will also resume trading today, with outdoor markets and car showrooms permitted to reopen if they have safety measures in place.
'Critical week'
Speaking ahead of today's easing of coronavirus restrictions, Labour leader Keir Starmer said his party supported the lockdown and "has always argued that restrictions need to be eased gradually and in a safe way".
He added that government actions in recent weeks "have made difficult decisions more risky", claiming ministers have not yet managed to implement a fully functioning test, track and trace system.
Starmer also criticised Boris Johnson for being "too weak" to take firm action against his adviser Dominic Cummings for "breaking lockdown". The prime minister faced pressure last week to sack his chief aide after it emerged Cummings had travelled from London to Durham while lockdown restrictions were in place.
The leader of the opposition said this undermined the government's public health message. He also called on ministers to "accept that mistakes have been made and do everything they now can to reduce the risks to public health".
"This is going to be a critical week for the country and a key test of the government's strategy," he added.
'Balancing act'
The scientific community has expressed unease over how quickly the restrictions are being relaxed.
A statement from the Association of Directors of Public Health yesterday said the body was "increasingly concerned that the government is misjudging this balancing act and lifting too many restrictions, too quickly".
Responding to the questions and opposition the government has faced, business secretary Alok Sharma told the BBC the latest steps were being taken in a "very cautious" fashion.
Foreign secretary Dominic Raab said the "strict conditions" that had to be fulfilled before restrictions could be eased - including a virus reproduction rate below one and a decreasing death rate - had been met.
Despite the misgivings among scientists and health officials, the stock market responded positively to the changes coming into effect today, with the FTSE 100 seeing an early increase of more than 1.6%.
France's CAC 40 index was also up more than 1% this morning, but in Germany, the DAX dropped by 1.6%.
What is Tradefair?
Tradefair is Betfair's new spread betting service, offering trading on thousands of financial markets such as Gold, EUR/USD, FTSE 100 and Twitter. Whether you think prices are going up or down, Tradefair lets you take a view.
Check out our latest Special Offers

Please note: Our services include products that are traded on margin and carry a risk that you can lose more than your initial deposit. The products may not be suitable for everyone - ensure you fully understand the risks involved.